What You Didn't Know About Nicole Kidman And Naomi Watts' Relationship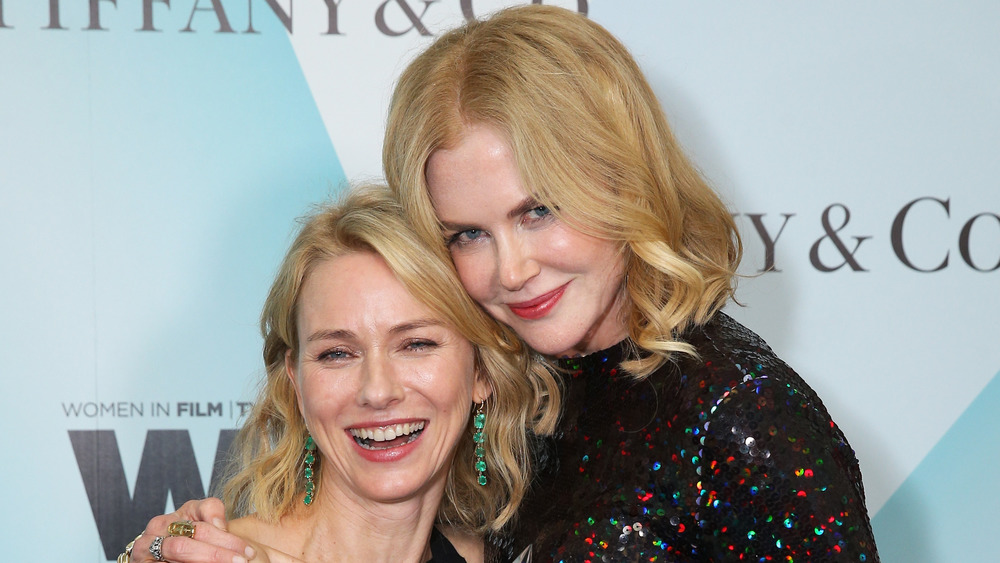 Dimitrios Kambouris/Getty Images
Nicole Kidman and Naomi Watts have both been in the Hollywood game for some time now. And we were so relieved to learn that these two stunning blonde actresses from down under aren't starting catfights with each other and have supported one another through the years. The Aussie darlings first met in high school at the Phillip Street Theater and have been pals ever since. Here's what we know about the duo's long-lasting friendship.
While they may have met in high school, Watts is quick to admit that they weren't exactly friends until they both worked on the movie set of Flirting, an Australian drama about coming of age, in 1991. She shares, "We already knew each other but that's when our friendship forged" (via Vulture). Fast-forward ten years later, and we see Kidman presenting an award to Watts in Hollywood for her performance in Mulholland Drive. Kidman describes the mutual support between her and Watts, saying. "She came to my premieres or she'd come to Tom [Cruise]'s premieres and supported me. Finally to be able to give back to her on the same level is really lovely."
They support each other both professionally and personally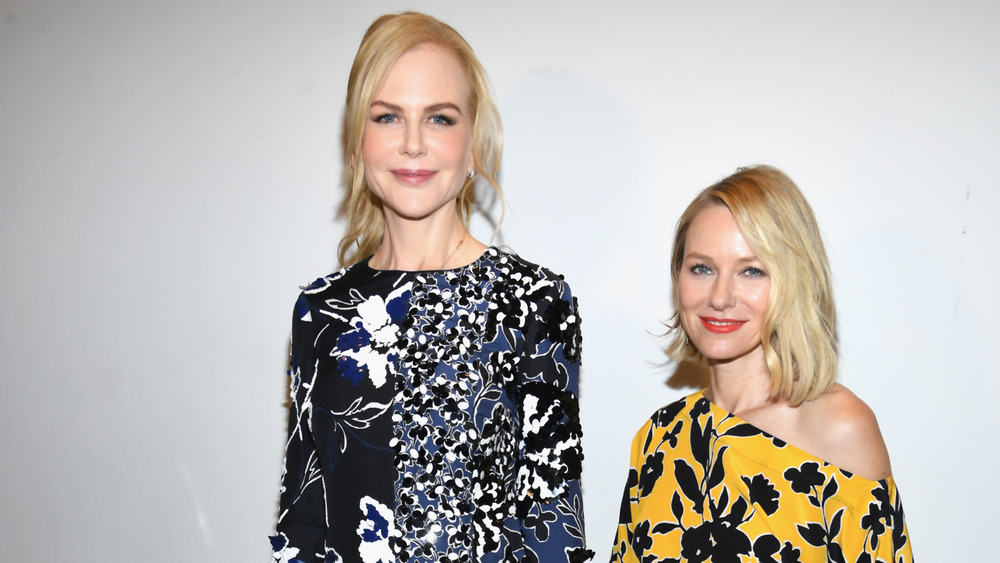 Dimitrios Kambouris/Getty Images
Kidman and Cruise are no longer a couple. They separated in 2001 (per Guff). Luckily, Watts stuck around. After her divorce, Kidman claimed, "Naomi and I are very, very good friends and have maintained that through so many things. I think that's really rare, particularly for actresses, and I take a lot of pride in that." (via Vulture). Watts has also been through a few high-profile breakups herself and can most likely relate to the stress Kidman had felt at the time of her divorce. She dated, and broke up with, well-known actors Heath Ledger and Liev Schreiber (via Ranker).
More recently, the pair appears to have moved to social media to show off their strong bond. Kidman shared on her Instagram a photo of the pair celebrating Watts' 50th birthday and 35 years of friendship. "Happy Birthday to my gorgeous friend Nai – IT'S A BIG ONE! Friends for the last 35 years, here's to another 35 together and celebrating with your girlfriends. Love you so much #birthdaywishes," writes Kidman (per W). Thirty-five years! That's like an eternity in Hollywood. Now that they've set the friendship bar so high, we look forward to seeing how they will keep supporting each other in the future.