RHOC's Braunwyn Windham-Burke Posts First Photo With Her Girlfriend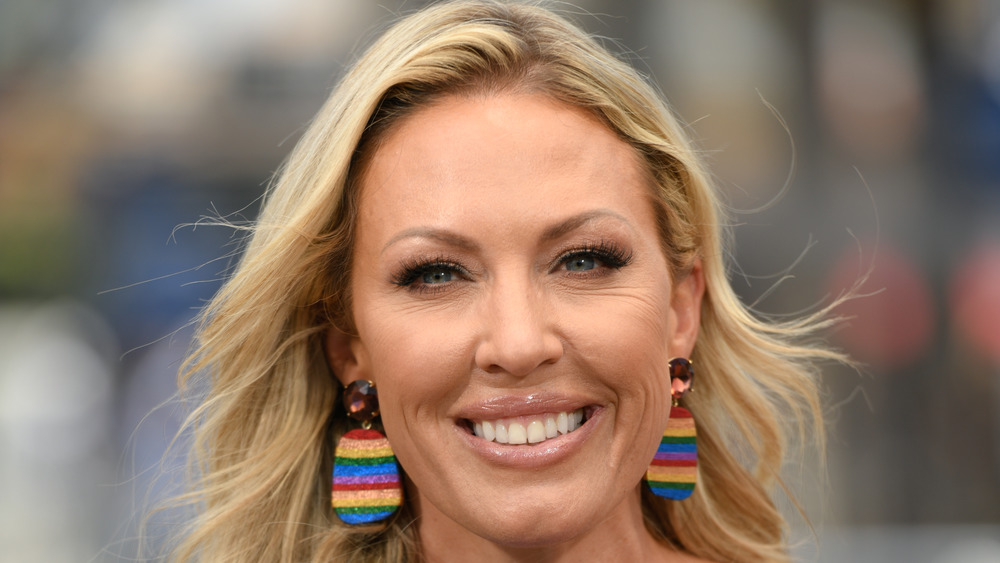 Noel Vasquez/Getty Images
Living her truth. Real Housewives of Orange County's Braunwyn Windham-Burke, a married mom of seven, stunned fans this week when she came out as a lesbian for the first time. In an exclusive interview to GLAAD (Gay and Lesbian Alliance Against Discrimination), the reality-drama star expressed her joy in being her authentic self. "[It] has taken me 42 years to say that, but I'm so proud of where I am right now and I'm so happy where I am," she said. "To be able to be comfortable in my own skin after so long is just so nice." She added that she knew her sexual identity from an early age, but that the path to living openly as a gay woman was a long one. Quitting drinking was a large part of Windham-Burke's breakthrough; earlier this year, she realized that her destructive addiction was ruining her life (per Glamour), and her newfound sobriety gave her the courage to bring her identity to light.
The revelation doesn't appear to have fractured her family life. Windham-Burke notes that she and husband Sean are still close and plan to stay together and raise their children, who range in age from 20-year-old Bella to 2-year-old Hazel. But the story doesn't end there. In her GLAAD interview, she explained that she is openly dating a woman named Kris, and on Wednesday, she posted a photo of the two on her Instagram stories.  
Braunwyn has a new woman in her life
A source told People that Braunwyn and Kris have been dating for several months, and that things are going well. "They met at a time where Braunwyn was exploring this part of herself that for years she kept unconsciously suppressed, and Kris has proven to be a key person in helping guide Braunwyn through some of those really complicated emotions," the source says. In her GLAAD interview, Windham-Burke revealed that Kris has been introduced to her family, and they've even had dinner together. "I mean, it's only as weird as you make it," she said.
Even before her bombshell news, Windham-Burke had been active in LGBTQ+ causes, contributing generously to organizations supporting the gay community. Her Insta feed is filled with messages of support for the community, such as a photo with her face painted with the message, "'We can disagree and still be friends' does not apply to racism, sexism, homophobia or transphobia." In November, fans also learned that her 15-year-old son Jacob has developed an interest in drag (via Bravo TV), and has even created a drag queen persona named Divine Devon. 
Braunwyn prides herself on being open with her older children about her life and sexuality (per ET Online), and says that her family is stronger for it. This new chapter in her life seems to be no exception.