Joanna Gaines Opens Up About Her Korean Heritage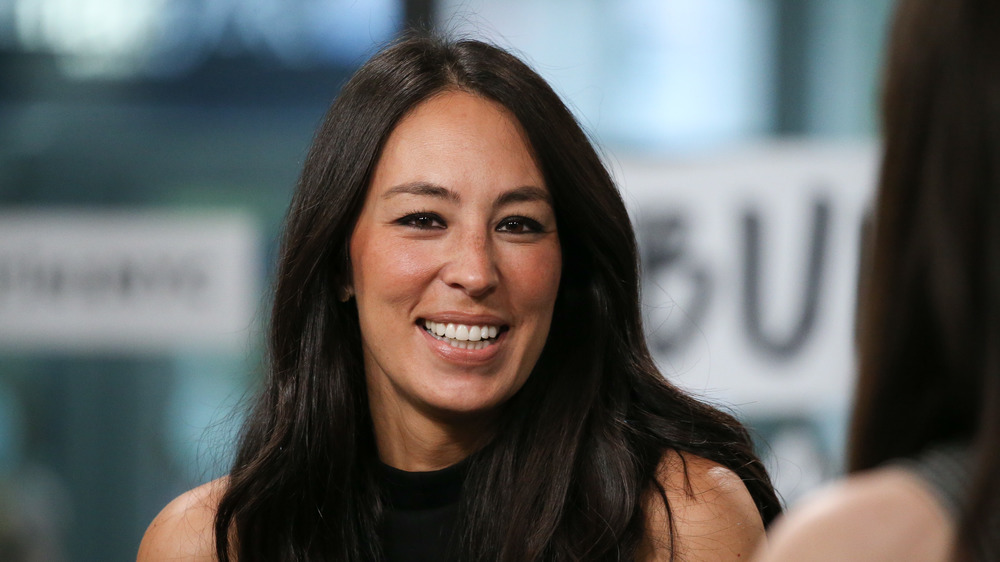 Rob Kim/Getty Images
Fixer Upper star Joanna Gaines is finally at a place where she is confident and open about her Korean heritage. Being born into a mixed race family with a Korean mother and a caucasian father wasn't always something Gaines had pride in — but why? It's one of the things she's most proud of now.
"My mom is full Korean and my dad is Caucasian. Kids in kindergarten would make fun of me for being Asian, and when you're that age you don't know really how to process that; the way you take that is, 'Who I am isn't good enough,'" Gaines, 42, said in a press release (via People).
This cultural shame seems to be a common experience for many Americans. Children growing up can experience bullying just as a result of their ethnic differences. This struggle becomes even more pronounced with the lack of diversity and representation in the media, which is why seeing someone like Gaines on TV or featured at Target could mean so much to a person also navigating their cultural background.
"Fast forward to today and my Korean heritage is one of the things I'm most proud of," Gains adds. "I'm trying to make up for that lost time — the culture is just so beautiful. I think discovering who you are and what you were made to do is a lifelong journey."
Gaines has channeled this cultural identity struggle in her newest children's book
In addition to being a home design mogul, Joanna Gaines is also an author, specifically focusing on children's books. Her newest book, The World Needs Who You Were Made to Be, a children's book that focuses on "celebrating who you are and embracing your gifts" (via People). Gaines says that her experience navigating her struggles as a child being bullied for her Korean background served as inspiration for this book. She is also inspired by her five children, who often appear in episodes of Fixer Upper.
"I think discovering who you are and what you were made to do is a lifelong journey," says the mom of five. "It seems to be a question we all find ourselves asking in different seasons of our lives, and for many of us, it starts when we are kids. I also think that because it can feel like a daunting question, for some it seems too intimidating to try to answer. But the beauty there is that we're all on this great adventure together."
Gaines told herself she wasn't good enough while growing up
"Most people don't look at me and automatically think I'm half-Korean," Joanna Gaines explained. "But in those first couple of years in elementary school, kids started picking on me because of it," (via Country Living). It's beautiful seeing how much Gaines has embraced her Korean culture, as she rightfully should. While at one point it was a huge source of anxiety, her ethnicity is now something she loves to talk about. "I love hearing all the guesses," she responded to a fan's question about her ethnicity in a Q&A on her blog. "Although I did play Pocahontas in high school, I am not Native American. My father is half Lebanese/half German and my mother is full Korean."
A trailer for the book includes a line that says, "See how beautiful it can be when our differences share the same sky? You're one of a kind and it's so clear to see, the world needs who you were made to be" (via YouTube). This line is special because it feels as if Gaines is speaking the words her childhood self so badly needed to hear.