The Truth About Barack Obama's Playlists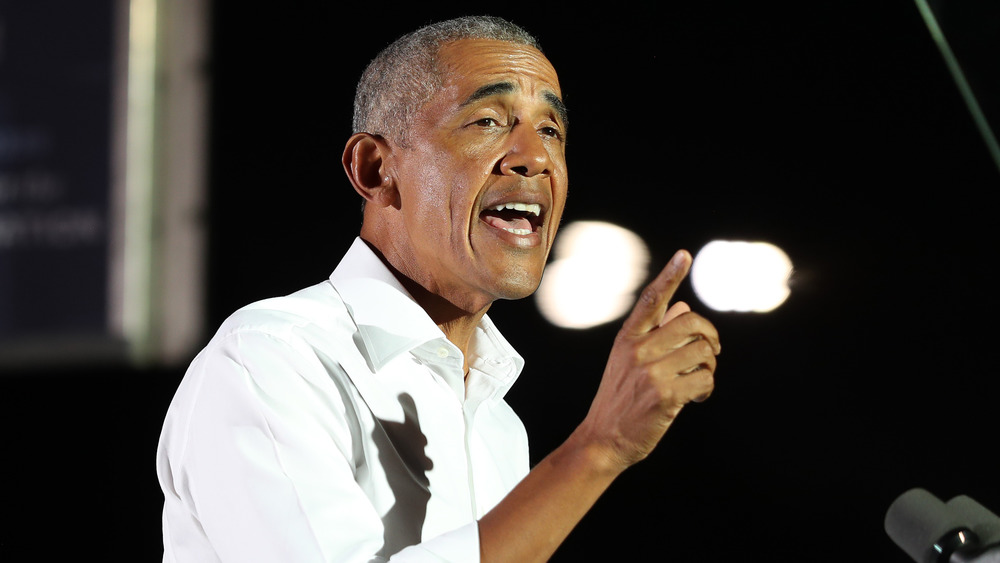 Joe Raedle/Getty Images
Years after leaving office, former President Barack Obama is still popular. Obama's ability to relate to people is no small part of his success, and he's proven that he keeps current with his curated playlists like his summer 2020 playlist and the one he released to tie in with his newest memoir, A Promised Land.
Obama's playlists are a carefully crafted mix of classic songs and new hits that show the former POTUS is not only trendy but that he has seriously good taste. Obama's A Promised Land playlist, which he released on Instagram, includes jams from timeless artists like Aretha Franklin, Miles Davis, Bob Dylan, Eminem, Stevie Wonder, Phillip Phillips, and The Beatles.
While we can imagine Obama grooving to all of these hits at home, his lists aren't created without help. In a recent interview with Peter Hamby, host of the Snap Original Good Luck America, Obama revealed that his taste in music is heavily influenced by his daughters, Malia and Sasha.
Barack Obama's daughters help their dad with his end-of-year playlists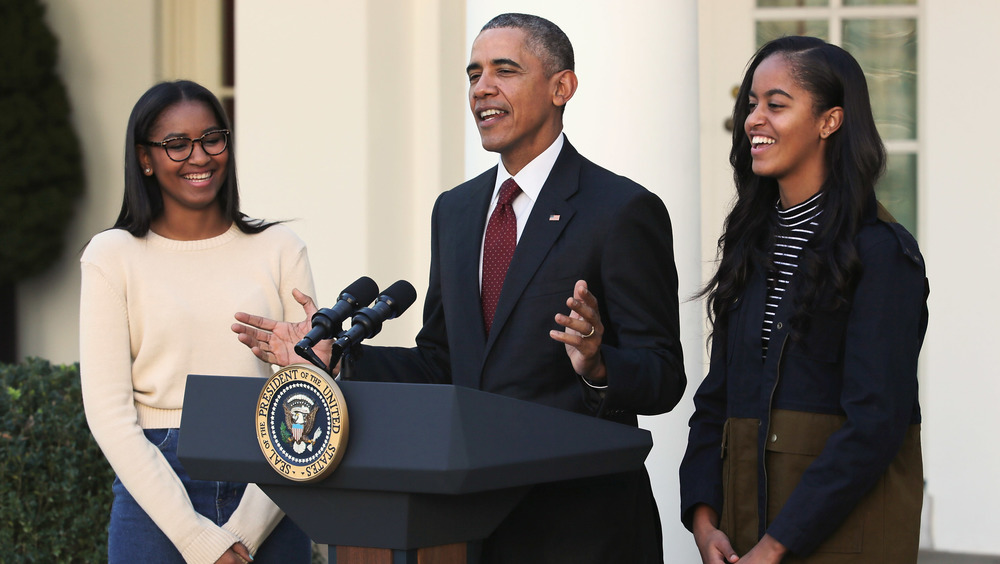 Chip Somodevilla/Getty Images
The playlist he released for his newest book is entirely his own work, but his end-of-year playlists are a different story. "My year-end playlist, those are the fresh cuts," Obama said. "And there, I will confess that I do consult with Malia and Sasha throughout the year. I'm constantly listening to their music. Sometimes by request and sometimes, just because that's what's blaring in the house."
Sasha and Malia may help their dad stay current when it comes to music, but Sasha is a bit selective in the music she shares with her dad. "Sasha's more protective of her music," said the former president. "There's certain things on SoundCloud — she has, like, a private playlist. She won't share all of it with me because she's not sure I'm hip enough to handle it."
Obama, of course, disagrees. "Nah, man, I'm keepin' up, for an old guy," he said.