The Truth About Courtney Laine Mazza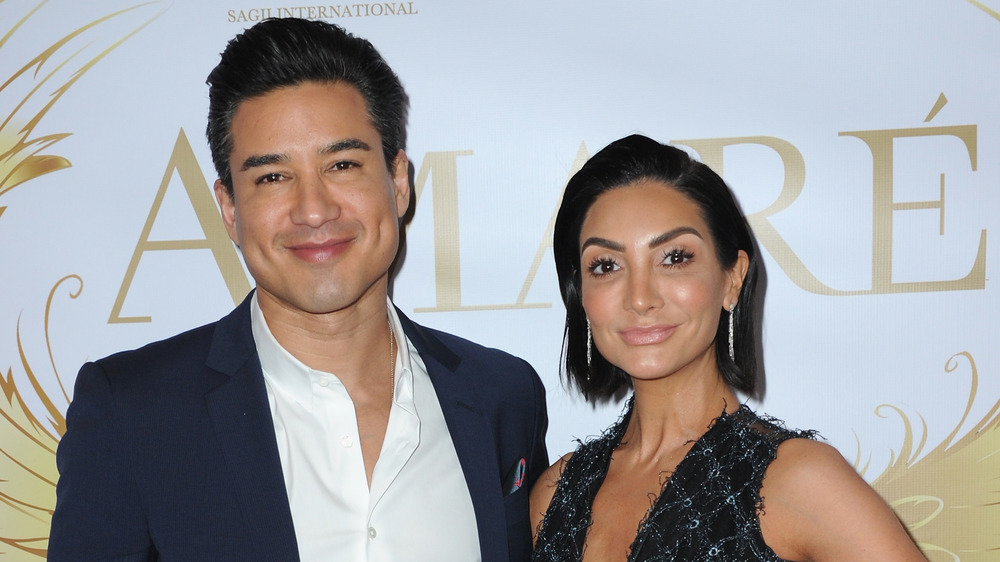 Albert L. Ortega/Getty Images
Courtney Laine Mazza, better known by her married name, Courtney Lopez, is the wife of Saved by the Bell star Mario Lopez and mother to their children. Although her name might not be as widely known as her hubby's, Mazza is actually majorly successful in her own right. As IMDb details, the Pittsburgh native is an actor and producer, having worked on the likes of Pittsburgh, Love & Salsa, and The Expanding Universe of Ashley Garcia. She also featured briefly in the recent Saved by the Bell reboot, alongside Lopez himself.
Mostly, though, Mazza is focused on being a dedicated wife and mother. Their family life is well-documented on Instagram, where Mazza has hundreds of thousands of followers and frequently posts shots of her and Lopez's gorgeous home and all the fun stuff that happens there. She might not be as famous as her husband, but clearly Mazza already has everything she needs.
Courtney Laine Mazza's happy place is at home with her family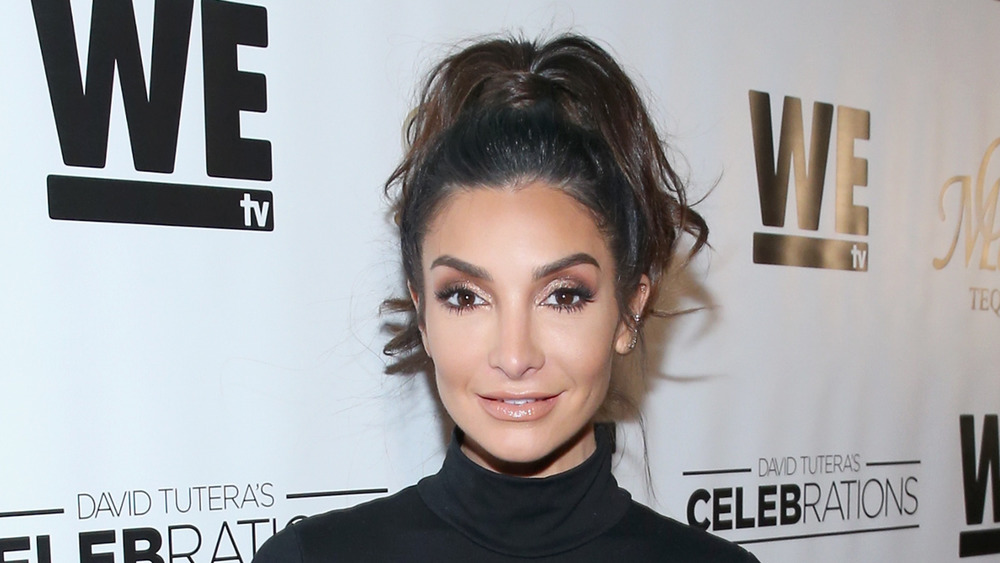 Jonathan Leibson/Getty Images
The Sun reports that Mazza is also a dancer, just like Lopez, who came in second on Dancing with the Stars in 2006. Combining business and pleasure, the happy couple co-hosts the nationally syndicated radio show On with Mario Lopez, on iHeartRadio. The duo typically discusses the latest pop culture news as well as giving fans an insight into their swoon-worthy relationship. Mazza tends to keeps things relatively private otherwise, at least when it comes to her personally. She and Lopez met in 2008 during the Broadway production of A Chorus Line and tied the knot four years later, in Punta Mita, Mexico surrounded by friends and family. Their nuptials aired as part of a TLC special entitled Mario & Courtney's Wedding Fiesta.
The couple was eager to start a family, and they have three children, as reported by People. Although the Saved by the Bell star was eager to add to their family, he admitted to Page Six that Mazza "finds different places to hide in the house" when she needs some breathing room from all of them. She recently posted a video to Instagram of her dancing around wearing her man's pajamas, revealing, "Just a typical morning here at Casa Lopez. This is how we get hyped up for school." As Mazza confirmed during a podcast appearance, she's perfectly content to be a stay-at-home mother supporting her husband's career, because they're always on the same page (via Motherhood in Hollywood). Clearly, it works for them.