Survey Reveals People's Go-To Nail Color Isn't What You'd Expect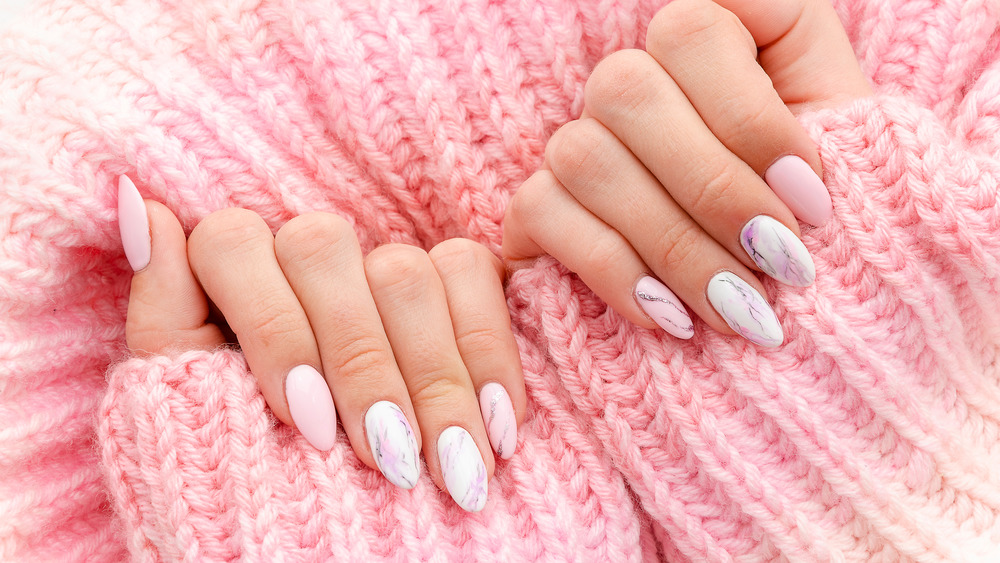 Shutterstock
For nail enthusiasts, getting a manicure has the power to completely flip a bad day around, or make a great day even better. Picking the right color and design is half of the fun, and so is showing off your manicure in artsy selfies with your hand "casually" resting in frame. The best part about rocking nail polish is that there is always room to experiment, and mix and match colors that compliment your skin tone, fit how you're feeling that day or both.
A few popular nail trends that never go out of style are the french manicure or bold patterns, which look great on anyone. If you're ready to pencil in a visit to your favorite nail salon or DIY your mani-pedi but have no clue where to start, The List took the guesswork out of picking the right nail polish color. The List conducted a survey of 13,000 people worldwide for their go-to nail color. The results were not what we were expecting.
Move over fire engine red, nude nail polish is the new classic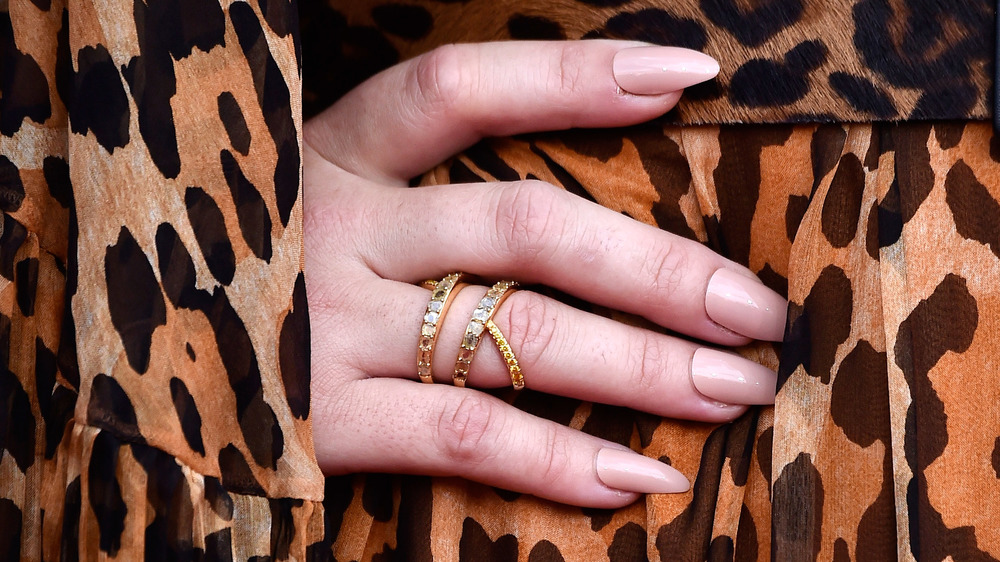 Frazer Harrison/Getty Images
According to our survey, 48 percent of our respondents agree that nude nail polish is the go-to nail color, and that all other colors can go home. Surprising, but it makes sense. Nude nail polish comes in a variety of shades, compliments your skin's undertones and also stands out without competing with your outfit (via Insider).
But even so, many people often see red as a power color, which is why it was shocking when it came in second with just 15 percent. For years, the consensus has been that wearing red puts you front and center and is associated with confidence and assertiveness (via Hello Giggles). But it looks like neutral shares are the new power color in town. 
Coming in third on our survey was pink with 13 percent of the votes, with white pulling in last at 9 percent.
14 percent of respondents voted in other colors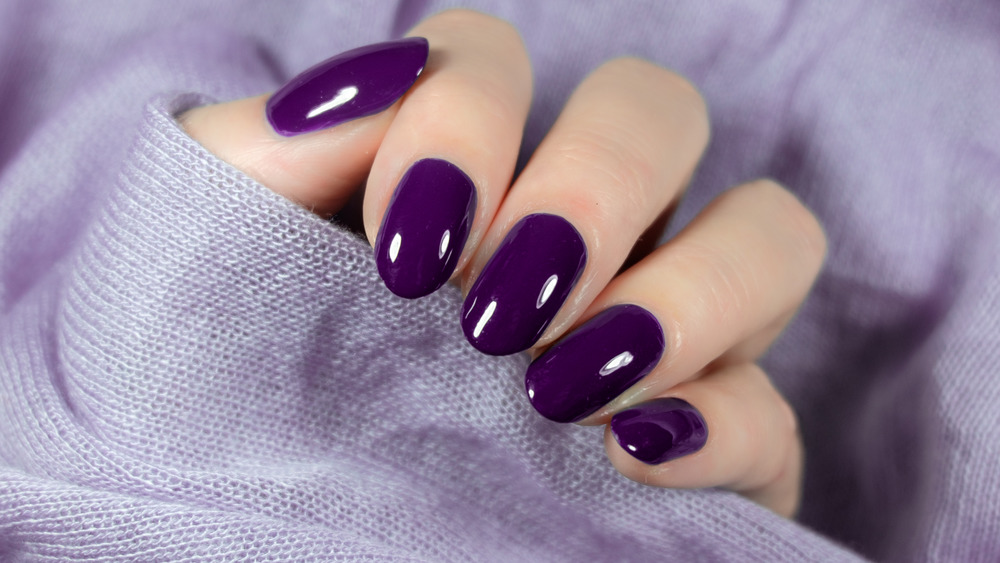 Shutterstock
For fairness' sake, we gave readers the option to vote "other", and write in their favorite nail colors if they didn't vibe with the options above. The top three colors were black, purple and blue, with black being the most requested. In fact, some of the nail lovers took their love of black nail polish very seriously and explained their choices with creative comments like "Black (so it can match my little heart – just kidding it matches part of my soul" and "Black with HOLO on top. Black represents my soal [sic] and something brighter than my future and holo because who wouldnt want holo".
Neutral, clear polish was also written in by a few respondents who gave more practical reasons such as following work policies, having to put in less effort or going for a natural look. Some respondents were not feeling the survey at all and provided the comedy with gems like "Silver nails! Only kind I use to hammer on!"
Whatever color you choose, go forth and rock your mani-pedi with complete confidence!