Olivia Jade Opens Up About Her Sister's Reaction To The Scandal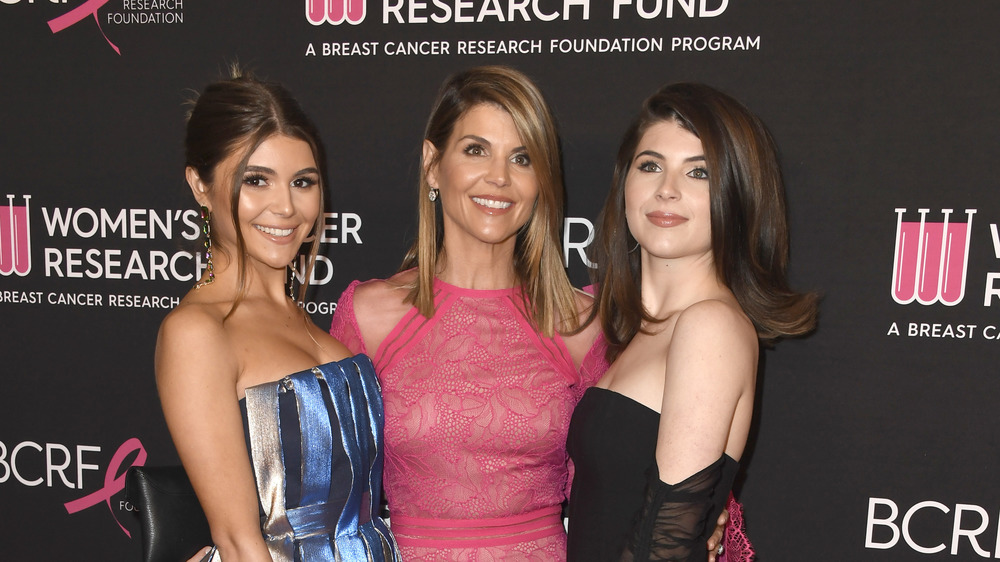 Frazer Harrison/Getty Images
Olivia Jade Giannulli has finally spoken out after the 2019 college admissions scandal that shook her family foundation to the core. Perhaps one of the most prominent participants in a pay-to-play college admission scandal, Olivia's mother Lori Loughlin and father Mossimio Giannulli were two of the 50 high-profile parents charged in a scheme to falsify college admission info for a fee (via Time). Loughlin is currently serving a two-month sentence while Giannulli is serving a five-month sentence for his role in the admissions scandal. Both will be required to pay hundreds of thousands of dollars in fines and perform court-mandated community service. 
While Olivia Jade herself did not commit the criminal acts involved in the admission process, she also faced many consequences. A rising Instagram influencer, she was immediately dropped by multiple sponsors including Sephora, withdrew from college, and left Instagram at the time (via Insider). Olivia Jade recently approached Red Table Talk to tell her story in this scandal, saying, "What happened was wrong and I think every single person in my family can be like, 'That was messed up. That was a big mistake.' But I think what's so important is to learn from the mistake not to now be shamed and punished and never given a second chance," (via Hollywood Reporter).
Olivia Jade's sister, Isabella Giannulli, has laid low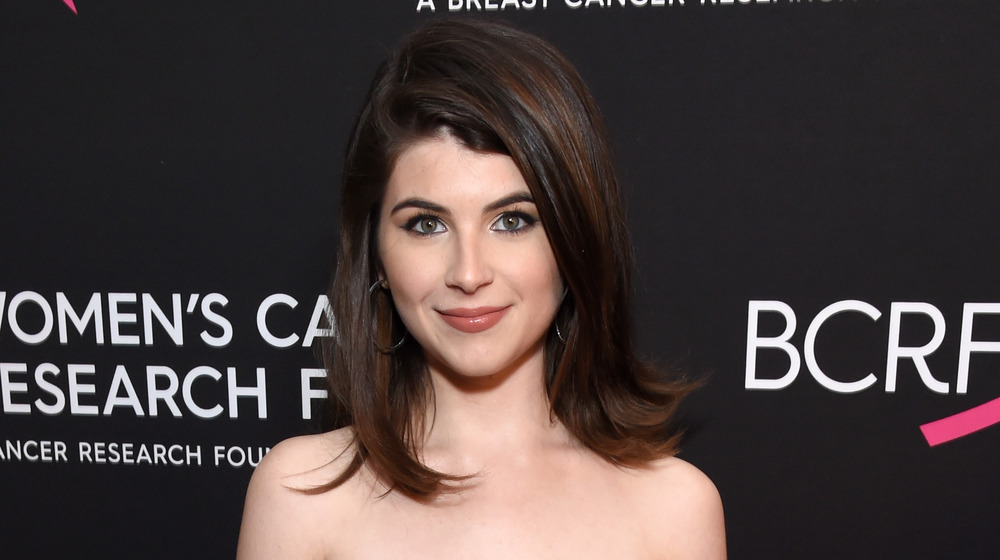 Michael Kovac/Getty Images
Though Olivia Jade's prominent web presence made her dominate the headlines, she wasn't the only daughter involved in the admissions scandal. Loughlin and Giannulli's other daughter, Isabella Rose Giannulli, also benefitted from the scheme (via Refinery29). Isabella has remained private throughout the media coverage of the scandal, which made Olivia Jade's RTT comments all the more revealing.
When asked about her sister, Olivia Jade revealed, "She's also learned a lot, and she's kind of more laid back and relaxed, so she's a little bit calmer than I am throughout a lot of this, in terms of feeling emotional with my parents being away." When asked whether the experience had brought the sisters closer, Olivia Jade said jokingly, "Yeah, we also live together...and we're at each other's necks all the time becuase we live together in apartments, so we're as close as we can be." 
Olivia Jade feels like she has gained perspective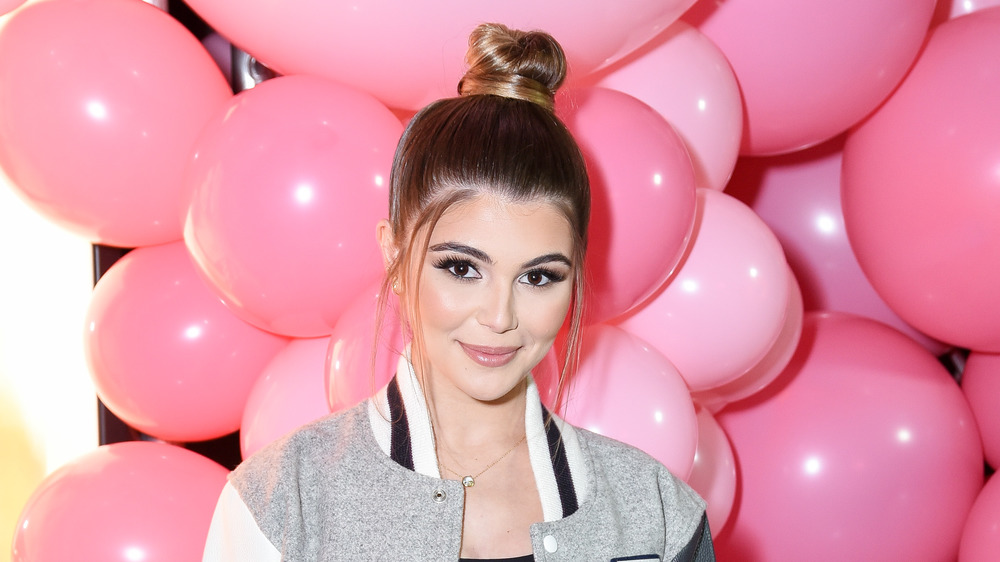 Presley Ann/Getty Images
Show co-host Adrienne Banfield-Norris was initially skeptical of giving the fallen influencer a platform, "I just found it really ironic that she chose three Black women to reach out to for her redemption story... Her being here is the epitome of white privilege to me. It's not our responsibility to raise her consciousness." Olivia Jade, however, convinced the host trio that she had something worth saying.
"I think what was important was for me to come here and say I'm sorry and acknowledge that was wrong. I wasn't able to say that for so long. I took my privilege and all my blessings for granted and I never thought anything of it and that's what really rocked me," said the now 21-year-old. The young celeb admits to both her own ignorance as well as misconceptions by the general public of her involvement in the scandal and her true feelings about education. Hosts Smith and Banfield note that they expect the young Giannulli will weather this scandal and come out fine, citing her privileged place in society to begin with. Olivia Jade had some additional thoughts to share.
"I don't want pity. I don't deserve pity. We messed up. I just want a second chance to say I recognized I messed up. I really own that this was a big mess up on everybody's fault."
We can hope the Giannulli family, as well as others, will learn from these mistakes.