Why Olivia Jade Chose To Break Her Silence On Red Table Talk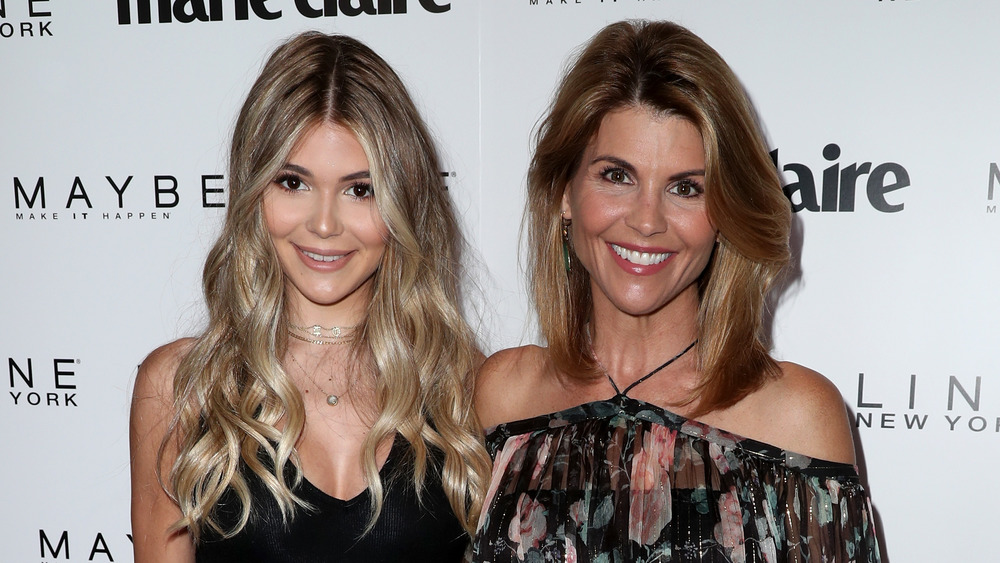 Frederick M. Brown/Getty Images
The conversation between Jada Pinkett Smith, Willow Smith, and Adrienne Banfield-Norris in the lead up to welcoming Olivia Jade Giannulli to their table was electric. "I fought it tooth and nail, and I've just found it really ironic that she chose three Black women to reach out to for her redemption story," Banfield-Norris said, "I feel like here we are — a white woman coming to Black women for support — when we don't get the same from them. It's just, it's bothersome to me on so many levels. Her being here is the epitome of white privilege to me." But Jada Pinkett Smith was a firm believer that Olivia Jade merited compassion, "To me, this young girl is reaping the repercussions of some actions of her parents" Pinkett Smith argued, "I feel like Olivia deserves a space."
Olivia Jade Giannulli chose Red Table Talk to break her silence surrounding the arrest of her parents, actor Lori Loughlin, and fashion designer Mossimo Giannulli, for scheming to get their children into USC as fake crew recruits. Red Table Talk made headlines for welcoming The Good Place star Jameela Jamil, who found a supportive environment to open up about her mental health struggles (via BuzzFeed). Olivia Jade, who has followed the program, was hoping to find a similar space. 
Olivia Jade Giannulli says she wanted to be 'understood' on Red Table Talk
"I'm nervous. If you guys could feel my heart. ... But I'm excited," Olivia Jade Giannulli told the table as she sat down. "[I'm] definitely ready to address some things, and I can't think of a better place." Olivia Jade proceeded in explaining to the audience, "I wanted to be somewhere where I didn't feel attacked and maybe I could feel more understood. I've watched the show, and I think you guys are all amazing, and it feels really safe." But the young influencer also knew she was in for a difficult 30 minutes. "It also feels honest, and it feels like we're gonna all lay it out here," she acknowledged, "It's gonna be an open conversation, which is really important to me as well."
Adrienne Banfield-Norris didn't let Olivia Jade down easily. "I feel like you will be fine," Banfield-Norris said, "And that there are other people that wouldn't be fine." A lot of the show's audience did, too."I respect Jada for wanting to be open but I'm with Ms. Adrienne on this one!!," wrote one of the show's viewers. " Love Gam!," wrote another, adding, "There's black mothers and fathers who changed their addresses for their kids to go to a better school. They didn't pay money and bribe the system and are in jail for a hell of a lot longer. I still don't feel sorry for [Olivia Jade] but hope she learns and does better."