The Stunning Transformation Of Anna Faris
Anna Faris has undergone a stunning transformation. The Baltimore-born actress was raised in Washington, and eventually found herself drawn to the bright lights of Los Angeles. There, Faris kicked off an impressive and versatile career in acting in the early 2000s, and has appeared in films and shows such as Brokeback Mountain, Entourage, The Dictator, and The Emoji Movie. And, of course, there was her seven-season run alongside Allison Janney in the hit sitcom Mom, where she had us all in stitches.
But before she was an A-list star with a squad of famous friends, Faris was a regular person just like the rest of us. She knows all about heartbreak, and what it feels like to have absolutely no idea what you're doing. Additionally, some of Faris' hobbies and interests might perplex you, given that she finds beauty in unique and interesting places.
Curious to know more about what makes the actress tick? Read on to discover the stunning transformation of Anna Faris, whose life trajectory is the stuff of dreams.
Anna Faris had a very healthy upbringing
As Anna Faris tells it, she has a pretty humble origin story, albeit a bit idyllic. Her mother, a special education teacher, and her father, a college administrator, moved their family from Maryland to Washington State when she was a kid (via People). There she had, as she told Women's Health, "a very healthy upbringing" alongside her brother, who grew up to become a sociology professor at UC Davis.
While her brother followed in their father's footsteps, by age 6, Faris was exploring her creative side. That's when her mother signed her up for some drama classes, which kick-started her lifelong love of acting. As People noted, just three years later, Faris "was performing onstage with a Seattle repertory company, in nationally broadcast radio plays."
Faris remembers being quite awkward as a child. "I was a quiet, weird kid who wore headgear, and I think most people can relate to that awkwardness," she told Men's Journal. She even had a relationship with her retainer. "I used to imagine that it would talk to me," she told People.
As a kid, Anna Faris loved bugs and snakes
Anna Faris did more than acting growing up, thanks to the natural beauty of Washington State. As a tot, Faris also spent a lot of time out in fresh air, as her outdoorsy father brought her and her family on day trips. "My dad took us hiking in the mountains every weekend," she recalled in an interview with Women's Health. "I had a passion for it early on." She added that she wasn't allowed to bring any of her friends on these hikes, which made her both more appreciative of nature and closer with her parents.
Additionally, Faris wasn't afraid of any of the wildlife around her, once again courtesy of her mom and dad's parenting skills. "My mom used to be afraid of bugs," she revealed in an interview with Men's Journal. "Relatives told her to never pass that along to her daughter, and so I grew up holding spiders and snakes."
Faris' love of creepy crawler creatures endures to this day, as she still collects bugs for the fun of it.
In college, Anna Faris almost gave up acting
While Anna Faris loved acting from the start, it was a career trajectory that she wasn't sure she should follow. "I knew at a young age it was a difficult profession," she explained to The Seattle Times. Even so, her nearest and dearest were in her corner. "My parents were so supportive and believed in me 100 percent," she told the outlet. That's likely why Faris continued acting all the way through high school, where she "found solace in drama club."
Faris' drama teacher encouraged her to keep acting after graduation, though when she enrolled at the University of Washington in 1994, for a time she considered quitting it altogether. "When I was going to school, I decided to give up acting because I didn't think I could ever make it," she shared in a chat with Men's Journal. "I worked at an ad agency as a receptionist and thought, 'Maybe I'll work in advertising, and one day I could maybe publish a short story.'"
Thankfully for all of her fans, after earning her degree in English, Faris continued to pursue acting. First she worked in London, and then she figured she'd give Hollywood a shot. Why not, right?
Anna Faris got her big break in the Scary Movie franchise
Like the iconic scream queens who came before her — think Drew Barrymore, Jamie Lee Curtis, and Neve Campbell, for example — Anna Faris got her big break in a horror film. Well, sort of. In 2000, Faris was cast as Cindy in the horror spoof Scary Movie, which catapulted her to screen success seemingly overnight. The wildly popular film made nearly $300 million at the box office, according to Box Office Mojo. As The Seattle Times pointed out, it was Dimension's highest-grossing movie at the time. "That's pretty amazing," Faris gushed to the outlet. "I'm flabbergasted at its success."
Scary Movie might not be Oscar fodder, to say the least, but the film was groundbreaking at the time for other reasons, according to Faris. "There aren't many comedic roles out there for women," she said in The Seattle Times. "I never realized how much fun I'm having."
After that, Faris's career took off, as she appeared in films like Lost in Translation, Brokeback Mountain, and Just Friends (via IMDb). She also reprised the role of Cindy many times in the Scary Movie franchise, minting her as an in-demand actress.
After her first marriage ended, Anna Faris got cosmetic surgery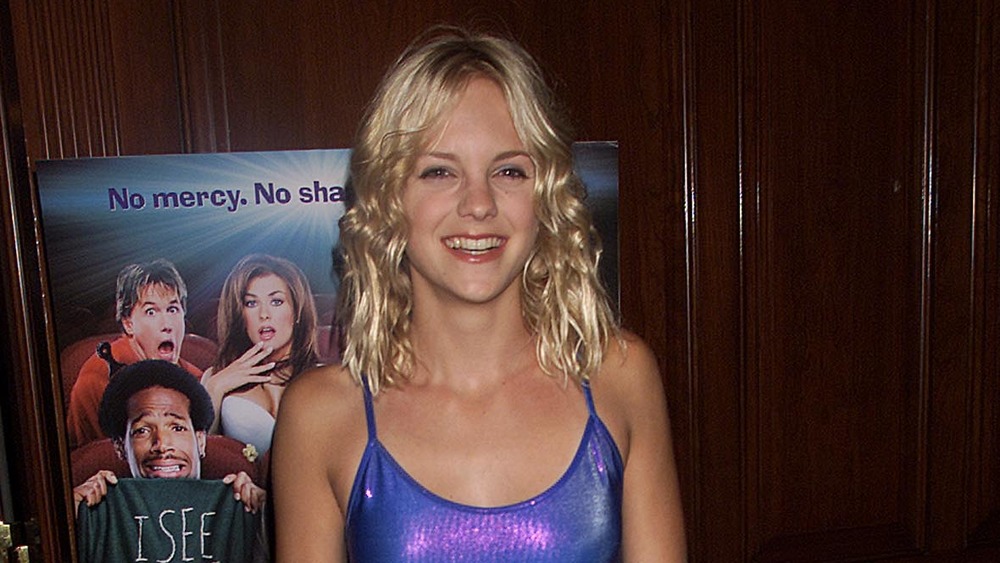 Scott Gries/Getty Images
When Anna Faris was 22 years old, she started dating her first husband, Ben Indra (via Unqualified). The pair went on to get married in 2004, after meeting on the set of Lover's Lane, an indie film. However, the marriage wasn't built to last, as Faris left Indra just four years later.
When Faris was going through that divorce, she decided to make another change as well: she got breast augmentation surgery. After years if having what she described to Women's Health as a "negative-A cup,"  Faris was ready for a bustier lifestyle. "I wanted to fill out a bikini," she admitted to the magazine. "What would that feel like?"
Faris was honestly surprised that she went through with the procedure, because, as she put it, she is "a staunch feminist" who didn't want to cave into societal expectations. But in the end, she realized there was no shame in getting cosmetic surgery. "I wish that we were more supportive of each other," she told Women's Health. "I think that people should be able to do whatever they want, whether it's getting braces, bleaching their hair, getting extensions...or getting a nose job." Hard agree!
In 2009, twin souls Anna Faris and Chris Pratt got married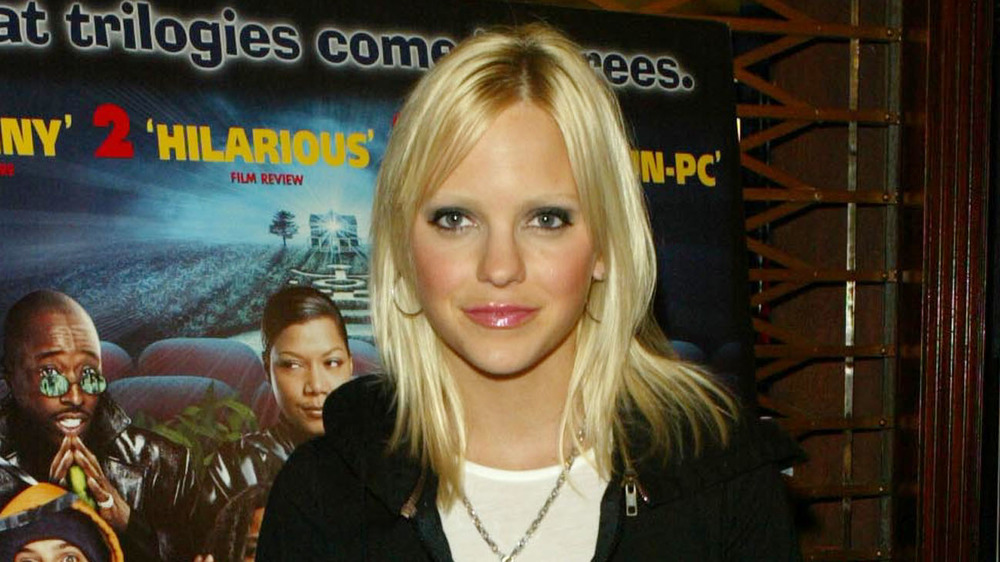 Dave Hogan/Getty Images
Why exactly did Anna Faris leave Ben Indra? Quite frankly, in 2007 she fell in love with actor Chris Pratt on the set of Take Me Home Tonight, which they were both starring in. As Faris tells it, their chemistry was so insanely palpable that she called her first husband on the phone and broke up with him so she and Pratt could finally be together (via Unqualified). And as Faris tells it, when they consummated their relationship, there was no shortage of sparks. 
The self-described "twin souls" (via Esquire) got married shortly thereafter, and for years were head-over-heels in love with each other, as noted by Pratt. "Our relationship has made me believe in divine intervention and destiny, just as much as my crazy career and the way I fell into this life," he gushed in a Reddit AMA. "She and I grew up 20 minutes away from each other but never met until we met in LA." How about that for fate?
During her pregnancy, Anna Faris gained 70 pounds — and didn't mind it at all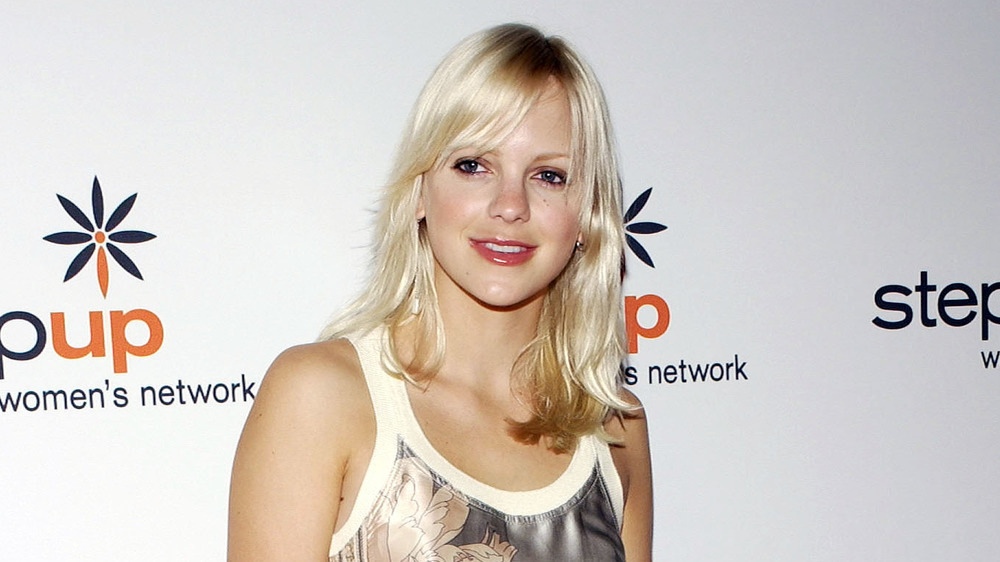 Amanda Edwards/Getty Images
After several years of marriage, Anna Faris and Chris Pratt decided to have a child together. To that end, Faris got pregnant, and gave birth to their son, Jack Pratt, in August of 2012.
However, before that happened, Faris says she gained 70 pounds during her pregnancy — and couldn't care less about it! "I remember at the time thinking, This is incredible," she recalled in an interview with Women's Health. "I'd never enjoyed food more and I didn't care."
Indeed, all that Faris was thinking about at the time was caring for her growing baby. "My vanity was completely tidal-waved by the need to just nourish this thing," she continued. "Nothing was going to stop me!" Eventually her doctor spoke up about it, but for a long time Faris wasn't thinking about her weight at all. We love to hear it!
Chris and Faris had quite the scare when their son was born prematurely, and had to stay in the NICU for a month. Fortunately, little Jack left the hospital happy and healthy.
Anna Faris knows it isn't possible to be the perfect mom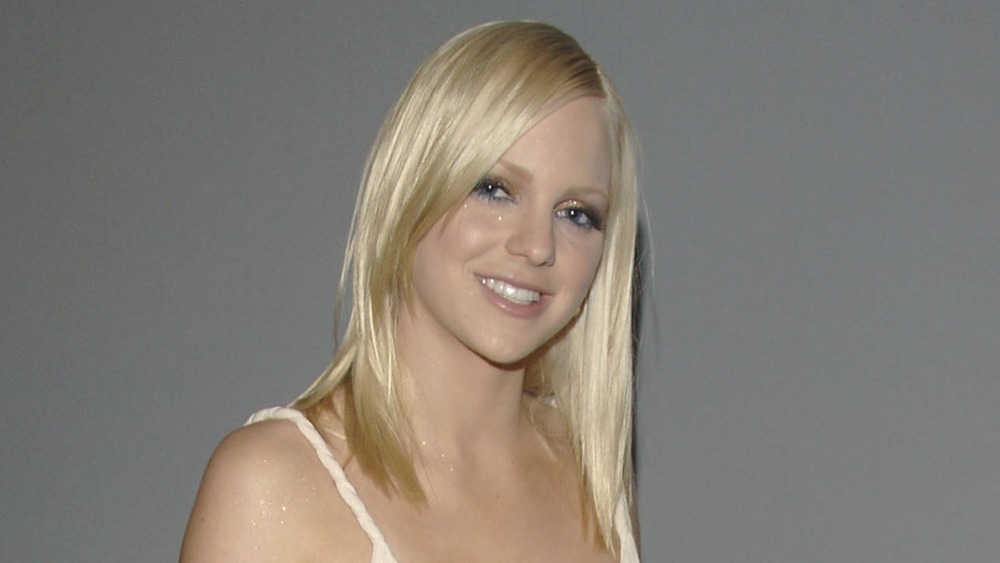 Stephen Shugerman/Getty Images
Ever since Anna Faris became a parent in 2012, she's been busy juggling both motherhood and her career, just like so many of us. Additionally, Faris is the first to admit that parenting is anything but easy. "I feel much more in control at work," she confessed in a chat with Rachel Ray. "I don't know, do most people feel that way? I feel less powerful at home, because I still feel like I don't have a handle on how to be a perfect parent."
It's not to say that Faris is proud of being more confident with acting than she is chasing toddlers, however. "I say that with a little bit of embarrassment, I guess, but I think there's truth in it," she continued. "How do you know how to become the perfect mom? And does anybody?" Girl, talk about relatable. Celebs are just like us after all, see?
Anna Faris started a successful podcast in 2015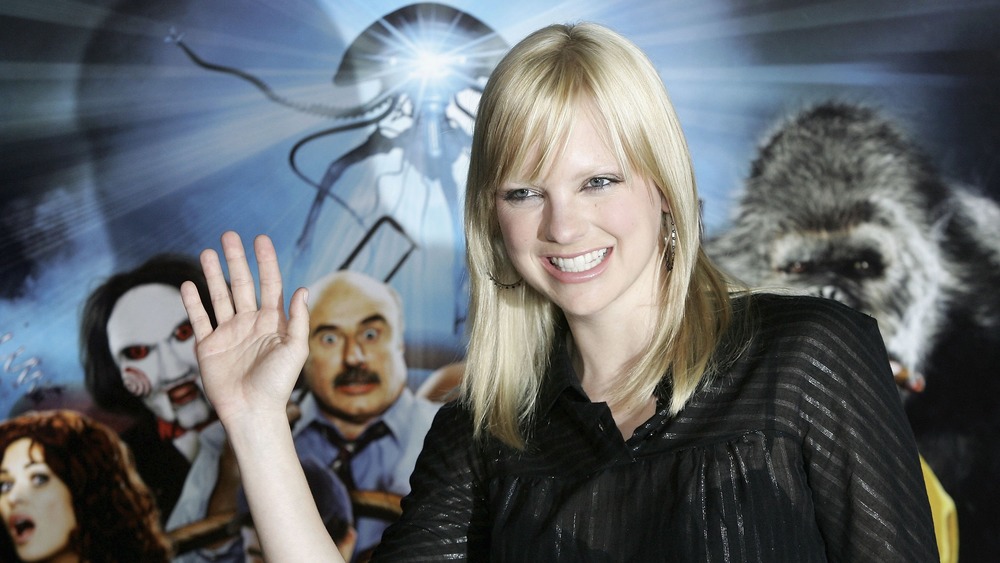 Sean Gallup/Getty Images
While Anna Faris has enjoyed a successful career on the silver screen, in 2015 she decided to branch out and start a podcast. The reason? "I started like everyone else: listening to Serial," she explained to Vogue. "I became a huge podcast fan — an obsessive one." Thus Unqualified was born, a show in which Faris chats with everyone from actors to chefs to her own relatives, and gives listeners intimate details about her life.
At the outset, Faris says she was just looking for something to do and never expected it to blow up the way it did. "When I first started it I really thought this would be a Sunday afternoon hobby," she continued. "It turned out to be a lot more work than that, but it's really fun." She added that she hopes she can keep podcasting for a long time, and we do too!
That's not all, either, as working on Unqualified had an unintended impact on Faris. "It feels therapeutic and liberating to be in control of my story," she added. "It was a side effect that I didn't really expect."
Chris Pratt and Anna Faris' divorce wasn't so dramatic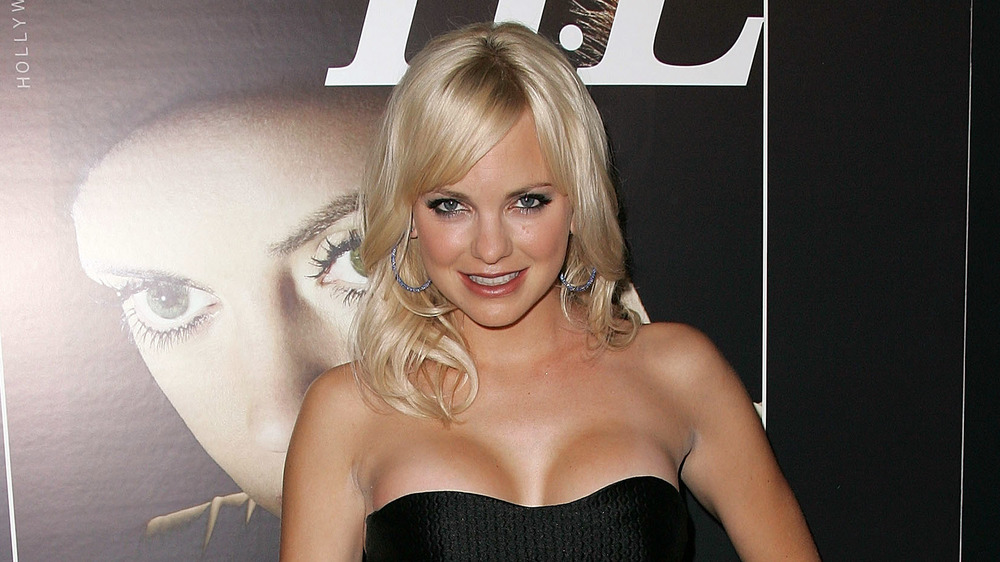 Neilson Barnard/Getty Images
It really did seem like Chris Pratt and Anna Faris were destined to be together forever. So, fans of the couple were devastated when they learned the pair were splitting up in 2017, albeit amicably. "It's understandable that people seemed so invested in our happiness together," Faris told People. "All I can say about that is, it's all true, that we truly adore each other, and we love each other, I think it still comes through."
The insane amount of press coverage Faris and Pratt received when they divorced took some getting used to, as previously the couple wasn't exactly tabloid fodder. "It feels like it's more dramatic than it is," Faris explained in a chat with Marie Claire. "Chris and I have a great friendship and Jack is so happy and so loved."
Later on in 2017, Faris started dating cinematographer Michael Barrett. And then November 2019, TMZ reported she was spotted wearing a giant ring on a particular finger. Additionally, Pratt moved on with Katherine Schwarzenegger.
When her memoir was published, Anna Faris was terrified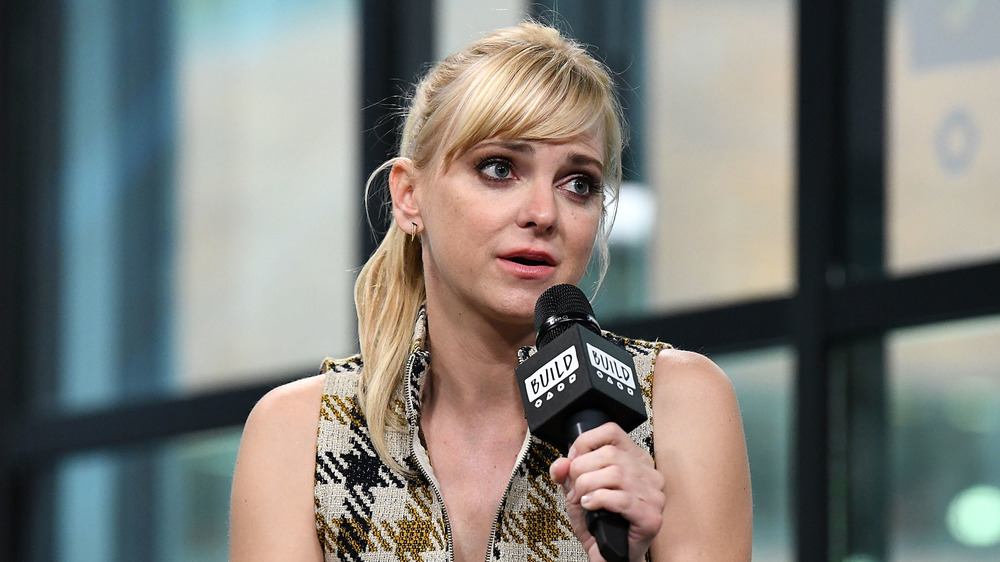 Slaven Vlasic/Getty Images
The same year that Anna Faris and Chris Pratt's marriage dissolved, Faris celebrated a major accomplishment: she published her first memoir! Quite literally an open book (much like her podcast), Unqualified gave readers an inside glance at Faris' experiences, from her love life to her cosmetic surgery to her very human follies. 
Given that Unqualified focused a lot on Faris and Pratt's marriage, it was a touch ironic that they split up just before its release. But that wasn't lost on Faris, who made the decision to publish it regardless of personal events. "At first, I was really nervous about the idea of the book coming out and coinciding with these major life changes we were having, but Chris is amazing," she explained to The New York Times. He even wrote the foreword!
Even if the memoir wasn't released just after her divorce, Faris was still way out of her wheelhouse with this project. "I've never done anything like this," she continued. "I get to hide behind characters." For that alone, she should be proud.
Anna Faris starred in the reboot of Overboard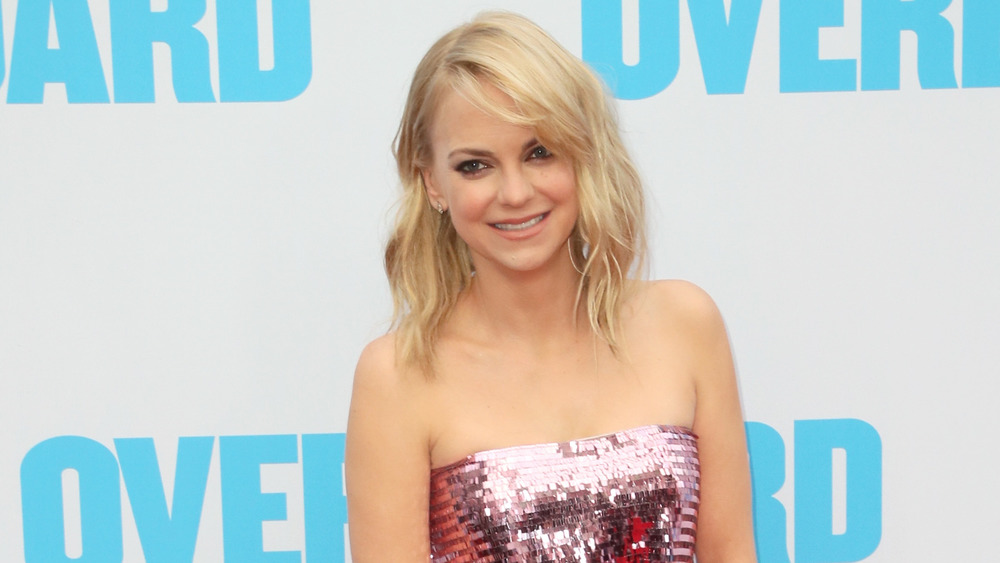 David Livingston/Getty Images
In 2018, Anna Faris landed the role of a lifetime: she played Kate in the remake of the '80s classic Overboard. Faris was a huge fan of the original, and she even got together for dinner with Goldie Hawn and Kurt Russell to talk about the project. "By the end, Goldie said, 'Okay, we give you our blessing," Faris recalled on Today. Still, she wondered if the movie should be remade at all. "But, then I also felt like I wouldn't want anyone else to be a part of it," Faris shared in an interview with Marie Claire. "I had these kind of complicated feelings about the project, but really, I was very honored."
The 2018 version of Overboard also flipped the script to a certain extent, swapping the gender of the two leads. That gave Faris a chance to dig into her role a bit more, as she could really inhabit the character. "I like the idea that, even though I play desperate, broken women, that there's still a lot of pride behind who they are," she added. "They wouldn't want their kids to see a weaker version of themselves."
After seven seasons, Anna Faris left Mom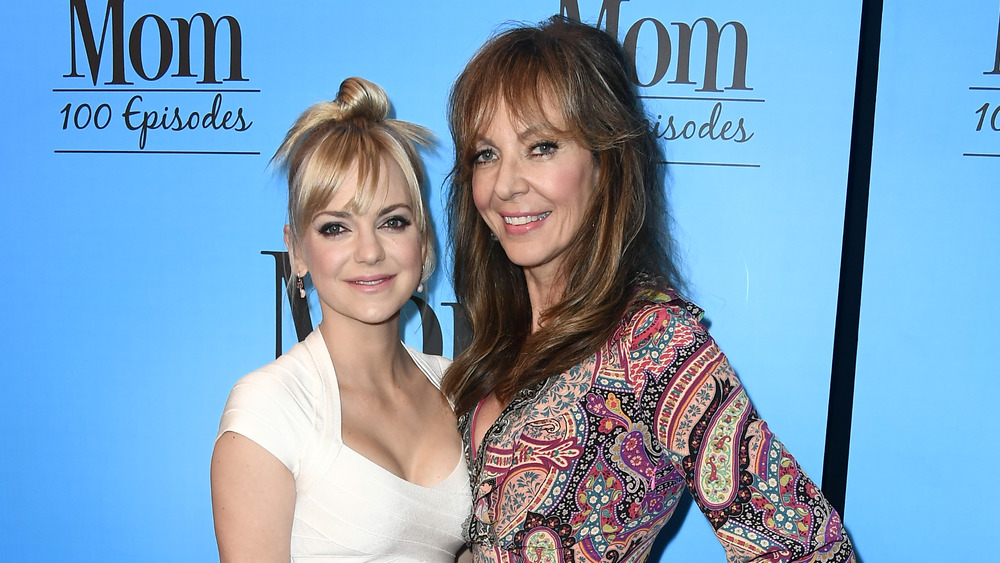 Frazer Harrison/Getty Images
One of the roles that Anna Faris is best-known for throughout her entire career is Christy on the hit sitcom Mom. Alongside powerhouse actress Allison Janney, Faris kept America laughing for years, even when times got tough.
However, after an impressive run on the beloved series, Faris decided to part ways with Mom and begin the next chapter of her life in September 2020. "The past seven years on Mom have been some of the most fulfilling and rewarding of my career," she said in a statement (via The Hollywood Reporter). "I'm so thankful to Chuck, the writers, and my amazing cast mates for creating a truly wonderful work experience." 
Of course, Faris will continue to support the series that brought her into millions of living rooms every week. "While my journey as Christy has come to an end, allowing me to pursue new opportunities, I'll be watching next season and rooting for my TV family," she added.
Anna Faris is embracing the aging process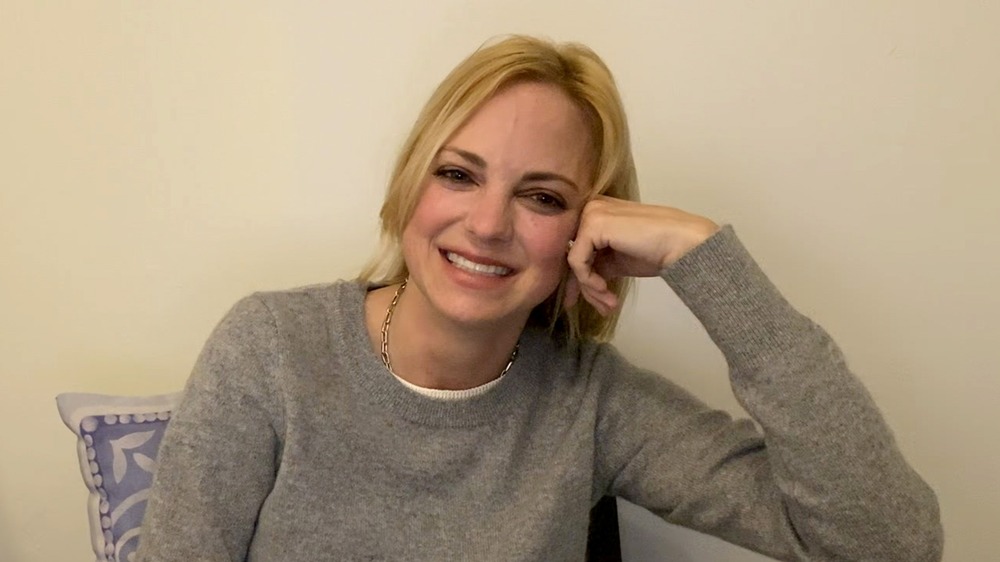 Getty Images/Getty Images
Given that Anna Faris has been working in Hollywood for over two decades, she's no longer an ingenue scream queen; she's a fully formed woman with both life and career experience. And while the pressures of aging in Hollywood are real, Faris isn't sweating about things too much. "Now that I've passed 40, I do wonder about being premenopausal — and sometimes I feel like my eyes can't focus quite as well," she revealed in a chat with Women's Health. "But the larger picture is that I feel happier as I get older."
Of course, when Faris was younger, she used to worry about how it would feel to actually age. And while it used to fill her with dread, with maturity came a more nuanced perspective on life. "You know how in your twenties and thirties you think, That must be so miserable? But I don't have as many hang-ups now," she explained to the magazine. "There's a wonderful liberation." There's hope for us all, then!