Here's Why Rumors Are Swirling About Tana Mongeau's Age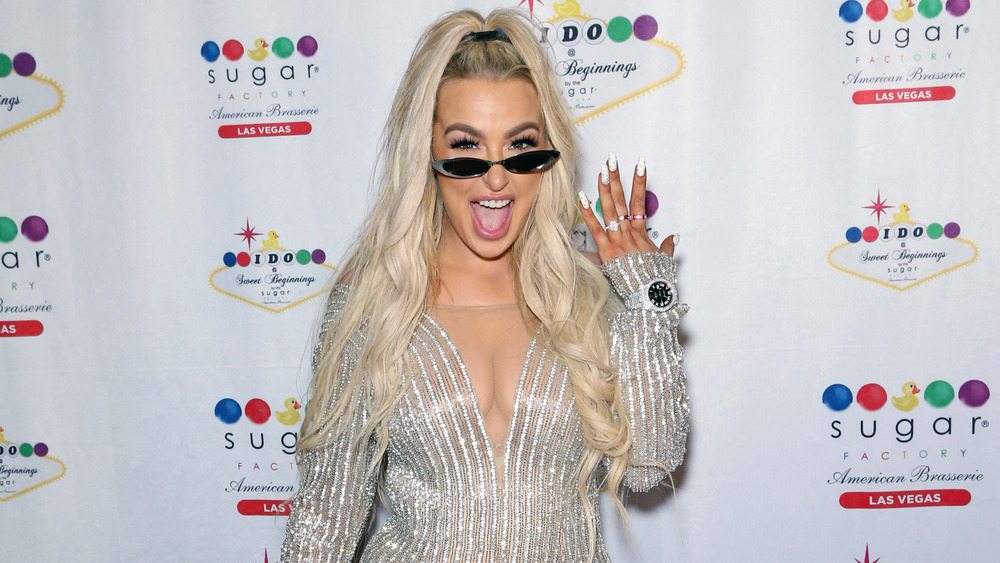 Gabe Ginsberg/Getty Images
Tana Mongeau is something of an acquired taste. The social media influencer has been at the center of plenty of controversy, from her botched TanaCon event to her maybe-fake quickie marriage to fellow YouTube star Jake Paul (via The Verge and ET). Mongeau recently attempted to solidify her brand by hiring David Weintraub, CEO and owner of DWE Talent, to represent her, as reported by Page Six. Of the partnership, Weintraub opined, "We feel that Tana will be a great asset to the DWE Talent family with her wide range of pop culture exposure and her genuine ability to become a new and different household brand."
Mongeau's YouTube channel and Instagram account have more than five million followers each, while her OnlyFans page consistently ranks in the top five. She's been open about her struggles with being in the spotlight, particularly with anxiety and depression, and is reportedly also working with celebrity wellness guru Dr. Buzz Mingin, who played an instrumental role in Justin Bieber's mental health journey. To that end, Mongeau is hoping to stop her next scandal in its tracks before it has an opportunity to properly take hold.
Is Tana Mongeau secretly thirty years old?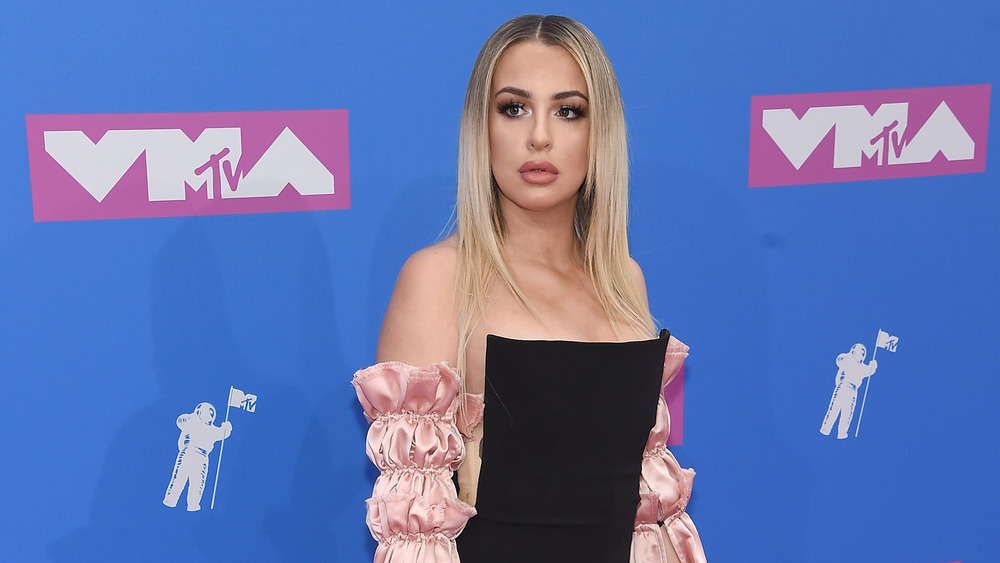 Jamie Mccarthy/Getty Images
Seventeen advises that Vice editorial director Casey Johnston claimed the YouTuber was lying about her age after posting a Tweet about celebrities who had received PPP (Paycheck Protection Program) loans during the COVID-19 pandemic. According to Johnston's research, Mongeau's birth year is listed as 1990, which would make her 30 years old, not 22 as she publicly claims. A fan, naturally, took a screenshot and shared it with the influencer, who immediately whipped out her ID and took a photo of it, to prove her real age. "Imagine me taking my ID out of my wallet rn and taking a picture of it and Hunter goes 'what are you doing' and I go 'stopping a scandal before it starts,'" she quipped alongside it. However, certain fans pointed out that the ID was old and hadn't been updated since Mongeau turned 21, leading the YouTube star to jokingly threaten to get a copy of her birth certificate.
Commentators also took issue with Mongeau's signature, which she reasoned hadn't been perfected prior to her signing autographs regularly. She also claimed her BFF had been contacted by a journalist regarding the story to double-check Mongeau's real age, noting, "FR I JUST WALKED IN HIS ROOM AND GO 'you remember middle school right? we were the same age right?'" Although it seems the YouTuber has dodged the proverbial bullet for now, Twitter users are speculating that just because she isn't 30 doesn't mean Mongeau is 22 and maybe, more accurately, she's 28 or 29.