The Truth About Jake Paul's Relationship With The ACE Family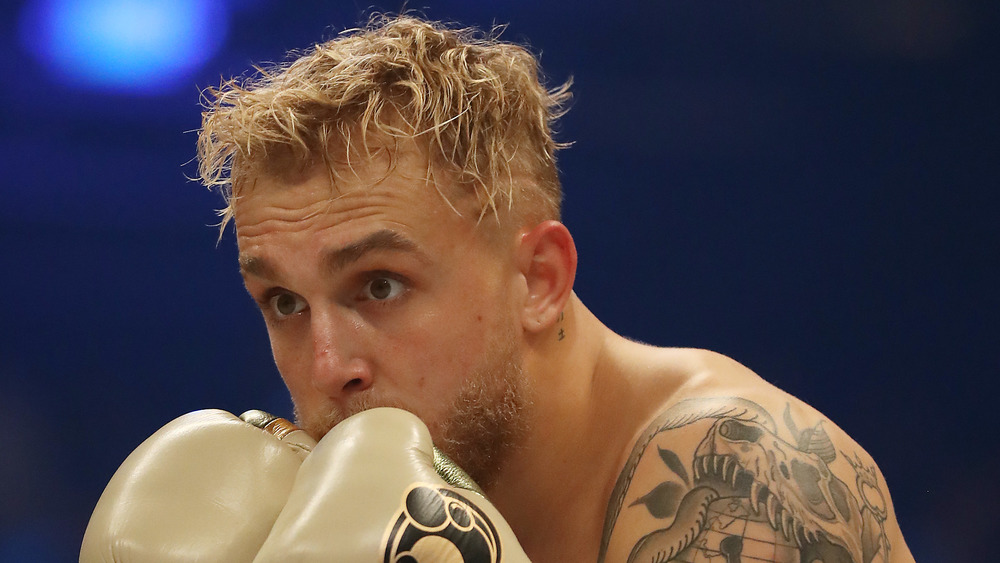 Michael Reaves/Getty Images
Surprising literally nobody, Jake Paul has gotten himself into another controversy. Chances are you've heard his name, but you might not know exactly what he's famous for. The 23-year-old is perhaps best known for his YouTube channel where he posts clips of his professional boxing career, as well as comedy situations with his other YouTuber friends. Paul has managed to collect over 20 million subscribers in the seven years he has been active on YouTube. He is the younger brother of Logan Paul, who is equally as controversial.
Paul has made a name for himself allegedly scamming fans, engaging in offensive acts, getting kicked off of Disney channel, and having his house searched by the FBI, to name a few (via Insider). It's safe to say that not only does Paul lean into the controversy, but he has pretty much built a career off of it.
So what did the former Vine star do this time?
Logan Paul asked fans whether or not he should be a "home-wrecker"
The ACE Family is a popular family on YouTube with 19 million subscribers. The family consists of Catherine and Austin McBroom and their two young children, Alaïa and Elle, with vlog-style videos that document the family's life together as well as challenge and prank videos. The ACE Family has collected their own set of controversies, and even a rape allegation again Austin (via Newsweek). So what does the ACE Family have to do with Jake Paul?
This past weekend, Austin challenged Paul, his older brother, and TikTok star Bryce Hall to boxing matches. On Instagram, Austin posted photos of the challengers with different variations of "weak" written as captions. In response, Paul wrote, "I'd be more worried bout your wife in my DMs" (via HITC). He then created a poll on Instagram asking his followers if he should "post the receipts," implying that Austin's wife Catherine has direct messaged Paul, presumably inappropriate things.
Beautifully clapping back, Catherine responded on her Instagram account, "I forgot you existed until my husband mentioned you today. @jakepaul I'll be sending you an invoice for this free publicity" (via Insider). We'll be standing by with popcorn to see who makes the next move.