The Truth About Justin Bieber And Shawn Mendes' Relationship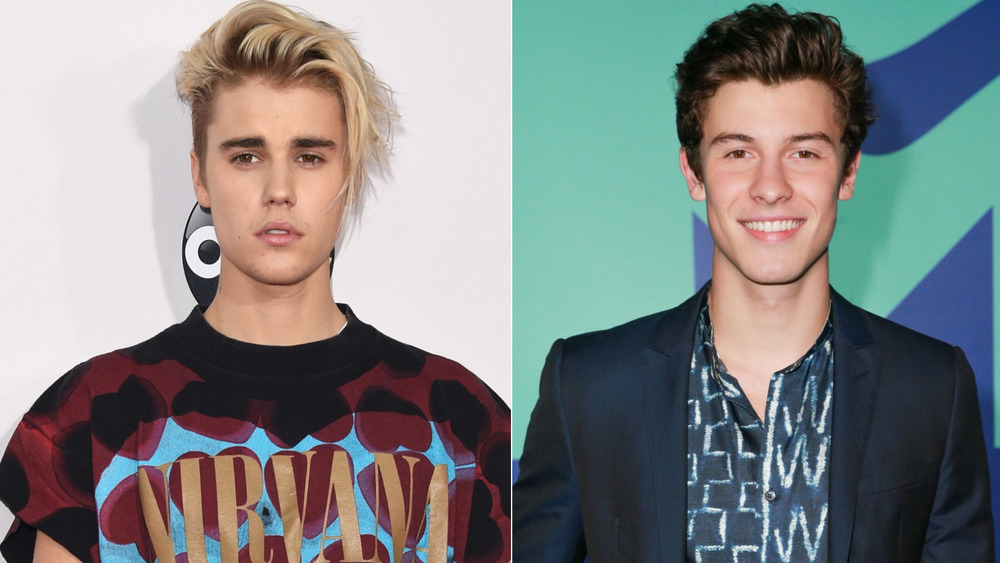 Jason Merritt/term, Rich Fury/Getty Images
They're two of the biggest pop stars on the planet, but are Justin Bieber and Shawn Mendes actually buds IRL? The Canadians enjoyed similar trajectories, going from nobodies to megastars virtually overnight, and they've understandably been both linked and compared to each other over the course of their careers. With the release of their sad-boy anthem "Monster," which details the dark side of fame, it's clear these two young men are inextricably connected by their experiences.
In an interview with Apple Music, Mendes admitted that the two of them had only gotten close over the few months prior to recording the song together, but revealed, "His heart fell deep into it. And him and I, even yesterday, were on the phone for an hour and had the deepest conversation, I think, about so much." However, there was a whole load of stuff that came before "Monster" was laid down, too.
Justin Bieber didn't know who Shawn Mendes was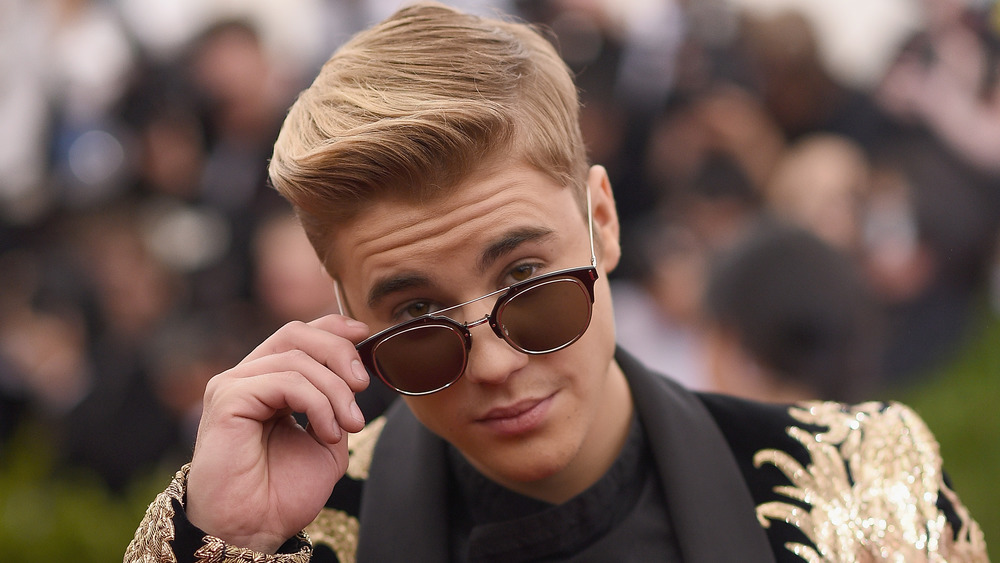 Dimitrios Kambouris/Getty Images
Back in 2015, during an interview with WPLJ-FM Radio, Bieber made the now-infamous proclamation "who is Shawn Mendes?" after the DJ asked him about the then up-and-comer. To be fair, Bieber didn't seem to be throwing shade Mariah Carey-style. Rather, he genuinely hadn't heard the name "Shawn Mendes" before. Mendes later brushed it off, telling BBC Radio 1 in the U.K., "We haven't met... I'm definitely a fan, I looked up to him for a while, but I guess he just doesn't know who I am. We'll have to let him know," (via MTV News). 
Mendes actually covered Bieber's song, "As Long As You Love Me," proving his fan bonafides. When "Monster" rolled around, the pop princes proved there really was no hard feelings by poking fun at the whole debacle on Twitter (Mendes' photo shows him and child actor Jacob Tremblay, FYI).
The two pop princes have Hailey Baldwin in common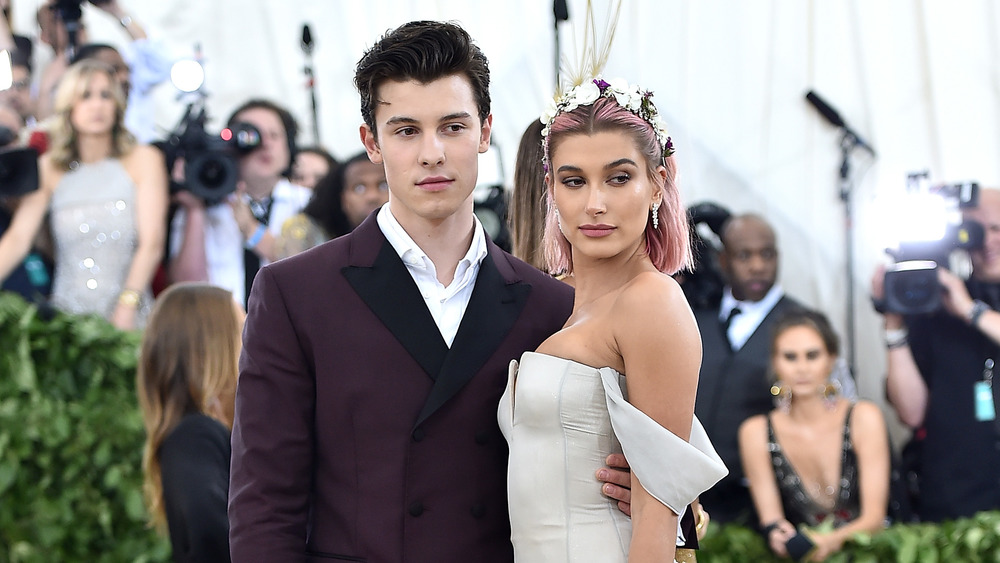 Theo Wargo/Getty Images
Aside from both being Canadian crooners, Bieber and Mendes have something else in common, too. Or rather, someone. The "Wonder" hit-maker briefly dated Bieber's now-wife Hailey Bieber (née Baldwin), though he admitted to Rolling Stone, "I think it was more of a zone of limbo." Even though she got engaged to Bieber soon after, Mendes remained diplomatic, sharing, "I get it, you know. I texted Hailey, 'Congratulations,' and I really am happy for them." He reiterated in an interview with Australian TV show The Project, "Everybody wants there to be more — there's not," (via Billboard).
As for the constant comparisons between the two Canadians, Mendes set the record straight with ETALK. As he explained, "When I first started out, everybody was like, 'Oh, how do you feel about being compared to Justin?' I was like, 'What do you mean, how do I feel?' That's the best thing anyone could say to me. He's the man," (via Bustle). Clearly, there's nothing but love between these two, which makes their collaboration on "Monster" even more emotional.