The Hilarious Way Rachel Maddow Describes Meeting Her Partner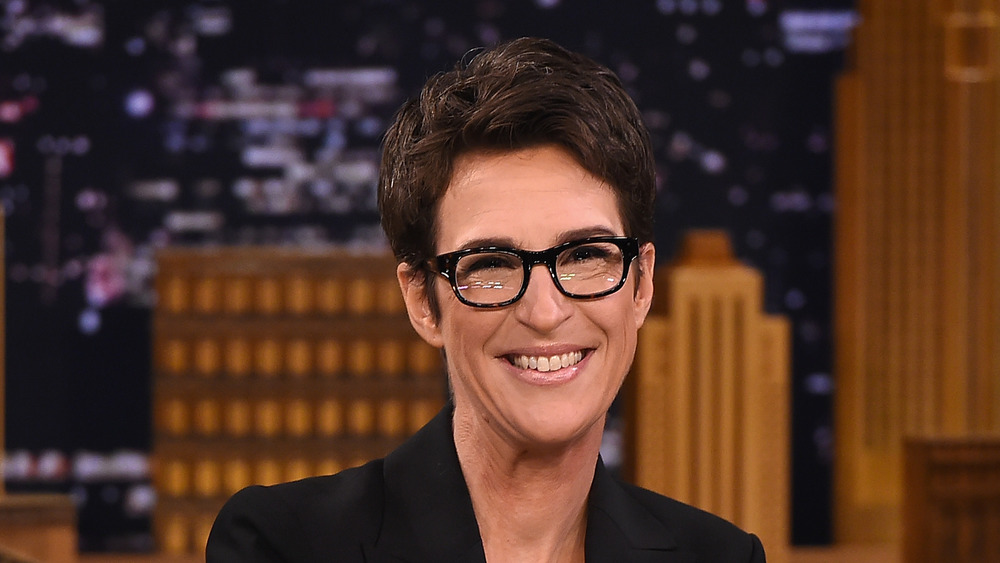 Theo Wargo/Getty Images
As if we didn't already love Rachel Maddow enough, she went ahead and made us all swoon with her love story. Maddow is an East Coast-based journalist, MSNBC host, and liberal political commentator, as well as host of The Rachel Maddow Show and a talk radio of the same name. Her content has been very well-received over the years, with the general consensus of supporters being that her commentating is delivered "with agenda, but not hysteria" (via Hollywood Reporter). She is a self-proclaimed "national security liberal" who has been known for delivering the news in a sort of "nice is the new nasty" style, according to The New York Times and Time.
Regarding her personal life, Maddow has never been one to speak about it in detail. However, perhaps the largest element of her personal life that is known to the public is that Maddow is a very open and very proud lesbian (via Advocate). It would appear that her sexuality was never something she felt the need to be quiet about.
Maddow experienced love at first sight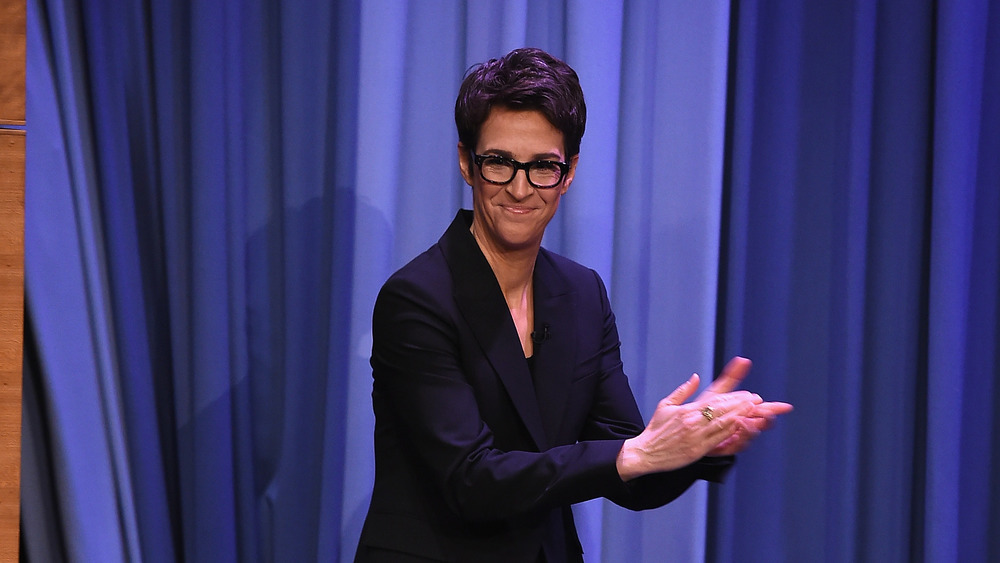 Theo Wargo/Getty Images
According to Buzzfeed, Maddow came out publicly at the age of 17 via her school newspaper at Stanford. "I decided I was going to come out in a very confrontational way," Maddow wrote in a Newsweek article in 2012. "So a friend who was coming out at the same time and I did and interview with the student newspaper about being the only two gay freshman on campus." This young sense of pride has manifested into Maddow serving as the only openly lesbian anchor to host a major prime-time news program in the U.S. (via Business Insider).
As for her dating life, it would appear that Maddow has been with the same woman since 1999. According to Business Insider, the news anchor met her future girlfriend during a time in her life in which she was working a variety of odd jobs while working on her college doctoral dissertation. Susan Mikula, an artist and photographer, had been looking for someone to clean her yard and ultimately hired Maddow for the job. Maddow says their meeting was love at first sight. "Bluebirds and comets and stars. It was absolutely a hundred percent clear," she told The New Yorker. Maddow joked that their meeting was so dramatic and electric that, "It was very Desperate Housewives" (via People).