The Face Mask Everyone's Wearing Now
Leonardo Fernandez Viloria/Getty Images
Are you a Jennifer Lopez sort of mask wearer, matching your bedazzled mask to your bedazzled Starbucks tumbler? Or perhaps more of a Sarah Jessica Parker, with your hot pink pumps mimicking the hot pink shade of your mask? (via InStyle). When it comes to face masks, many of us have been doing our best to lean into the necessity of this life saving accessory, and looking super chic while we do it.
Some choose to use their mask as a form of self-expression, sporting the face-wear with quotes, photos, or pop-culture references for all to see. Others truly channel their inner fashionista and view the mask as an accessory, matching it to their shoes or their bags (via The New York Times). However, another school of thought when it comes to the mask is perhaps drawing as little attention to it as possible by something as minimalist as possible. While 2020 has seen an influx of mask trends come and go, the black masks seems to be the one style that won't quit — and we're here for it.
The simple black mask appears to be the 2020 crowd favorite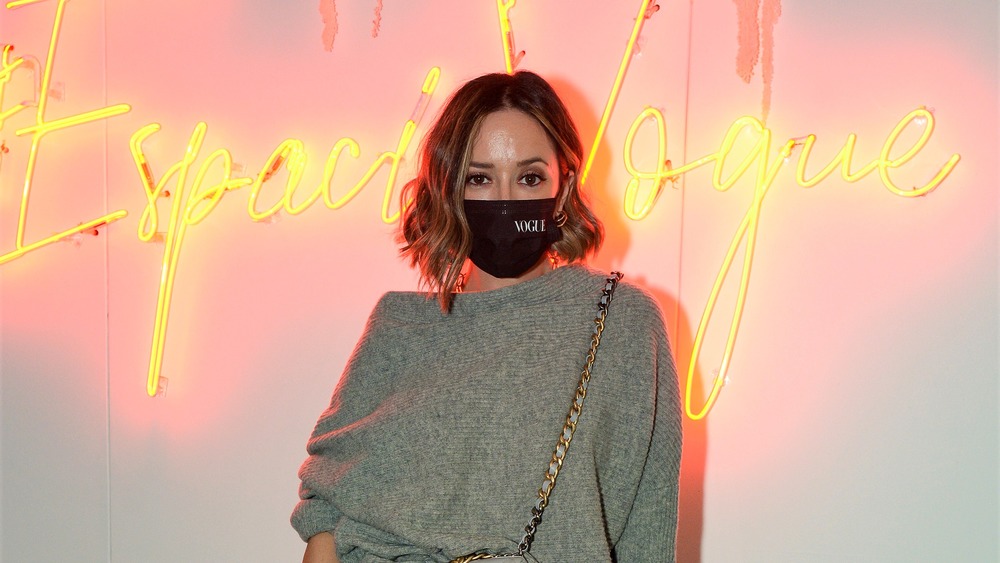 Medios Y Media/Getty Images
We've all done the work to acclimatize to the "new normal" that is 2020; what was once time spent online shopping for purses has been replaced by a scouring of the internet for masks that will keep us safe yet chic. Even Vogue created a comprehensive list of the most stylish minimalist masks that are on the market.
The simple black mask is like the little black dress of the mask world. It might take some time for you to find the perfect one, but when you do, you're going to look your best — and hopefully in the case of our masks, it'll keep us safe and breathing well, too. When it comes to discovering our black mask style icons, Kelly Ripa comes first to mind. Indeed, she has regularly been photographed wearing a very chic, simple black mask that matches seemingly every look she rocks (via InStyle).
Black masks are accessible, regardless of your budget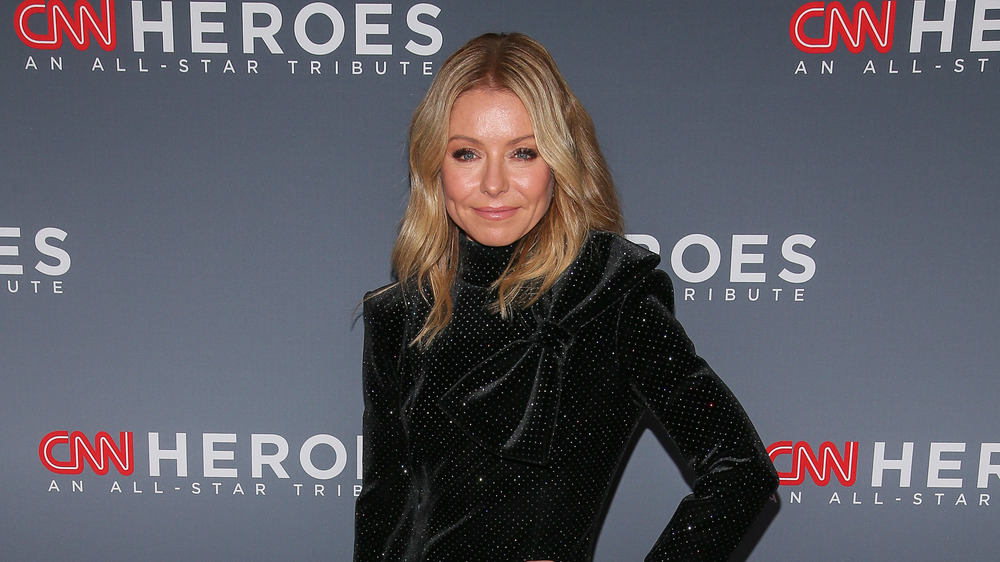 J. Countess/Getty Images
Ripa wears that black mask so well you might think she invented the concept of a black mask; but alas, she did not. People have been sporting all sorts of different black masks since the beginning of quarantine, from reusable cloth ones to disposable medical ones. And the best part about them is that regardless of your budget, you can find one that suits your needs; you could opt for a Katie Holmes brand mask that retails at just over $1 per mask (via InStyle), or perhaps go for the kind that Ripa has been wearing, which is more of a high quality, ultra-soft, $20 version. A simple internet search and a bit of research should help you find the mask that best fits your budget and fashion needs (via Footwear News).
But in the end, no matter what your mask looks like, we thank you for wearing one.