Here's Where The Original Below Deck Chief Stewardess Is Today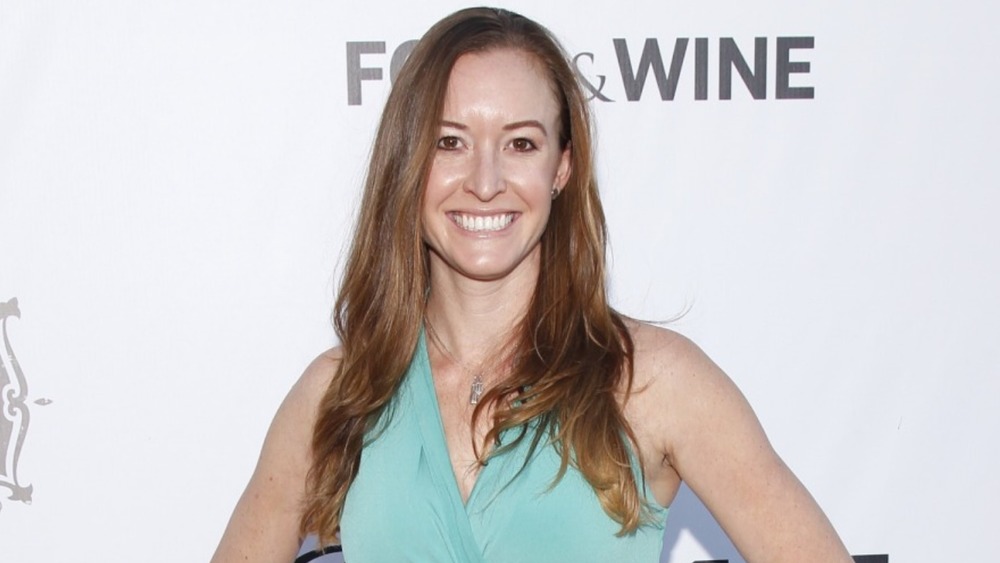 Joe Kohen / Getty Images
Bravo's Below Deck was a different show when the first season aired back in 2013, thanks in part to the chief stewardess at the time: Adrienne Gang. She was no Kate Chastain, that's for sure. But Adrienne brought her own brand of bossy leadership and drama to the show, and whether you loved her or loved to hate her, it's hard to deny her watchability — no matter how cringeworthy it may have been.
When else in Below Deck history has the chief stew ditched their uniform in favor of a floor-length gown for dinner service and out-danced the charter guests at a Caribbean night club? Gang didn't last beyond the first season of the hit reality show, but she hasn't cut Below Deck out of her life completely. In fact, Adrienne still follows along with the show, offering up snarky commentary on her Twitter feed and blogging about new episodes on a subscription-only entertainment news site called The Dipp. 
Aside from being a Below Deck superfan, here's what else the original chief stew is up to today.
Below Deck's Adrienne Gang is a yacht chef
After leaving Below Deck, the OG chief stew Adrienne Gang stayed the course and continued building her yachting career. You won't find her making beds or serving cocktails to guests on the aft deck, though. These days, Adrienne is making waves in the kitchen as a yacht chef. According to an interview with The Daily Dish in 2016, Gang revealed, "[I] still do a lot of charters, still do a lot of freelancing [on boats], but I'm a chef, primarily." 
The Guardian reports that Gang actually worked as a yacht chef for eight years prior to her turn as chief stew on Below Deck. Gang told The Daily Dish, "Some people know that, some people don't, so I'll take it as a compliment that I wasn't dramatic enough to be a chef on the show."
In September 2020, fans got a glimpse of Gang's culinary talent when she posted a photo on Instagram of an elaborate meal set up on the deck of a yacht in Sag Harbor with the caption, "Vegas themed dinner party #cheflife #yachtlife #BelowDeck." We have to say, the title of chef seems to suit her much better than chief stew!
Adrienne Gang from Below Deck found love on dry land
Adrienne Gang's career isn't the only thing that's been cooking lately. The former Bravo-lebrity also got married after leaving the show! In 2018, Gang tied the knot with chiropractor Dr. Andrew Danks in a beach-side ceremony (per The Daily Dish). Below Deck Mediterranean's Jamie Jason and former Below Deck bosun Chandler Brooks were in attendance, cheering the happy couple on. Judging by Gang's Twitter, it seems she and her now-husband had been dating since 2017. These days, Adrienne and Dr. Danks appear to still be going strong; in October 2020, they attended fellow Below Deck alum Tiffany Copeland's North Carolina wedding (via Instagram).
We're glad to see things are going well for the original Below Deck chief stew and that her yachting career is still afloat. As for whether she'll make a return to reality TV, a fan posed that question to the yachtie in her 2020 Reddit AMA. Adrienne seems open to the possibility, although she'd prefer a different format. She replied, "I've thought about it. I'd rather do a travel show á la Bourdain in a bikini."