Why Taylor Swift Is Releasing Her New Album Before Her 31st Birthday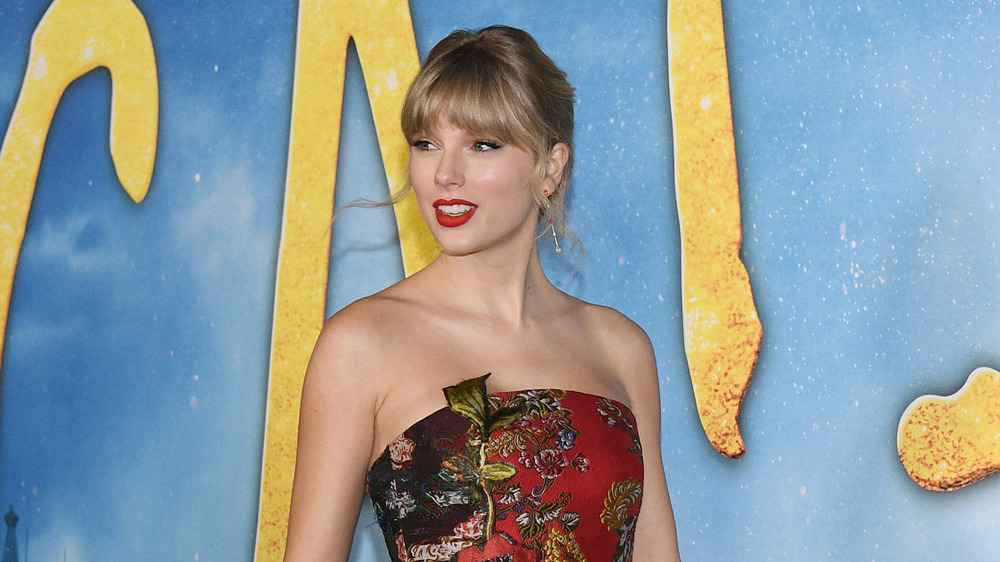 Dia Dipasupil/Getty Images
If you know Taylor Swift, then you'll know that she's obsessed with the number 13. Her affinity for the number all began when she was born on the 13th of December, subsequently leading to her deeming it her lucky number. Swift has been known to incorporate the number into her music in the cheekiest of ways, such as 13 second long song intros and homages to 13 in music videos (via Billboard).
With her birthday coming up this month, she'll be turning 31, which is a birthday she's been looking forward to her whole life. This week she tweeted, "Ever since I was 13, I've been excited about turning 31 because it's my lucky number backwards, which is why I wanted to surprise you with this now." She continues, teasing about a big surprise coming to fans. "You've all been so caring, supportive and thoughtful on my birthdays and so this time I thought I would give you something!"
Swift says she wants this album to be a cure for holiday loneliness
Just when you thought you had gotten all the new Taylor Swift content you could handle, she went ahead and did this! The star will be releasing a new album today, a set of music that is being called the "sister record" to folklore, her Grammy-nominated album from earlier this year.
But how does the artist have so much more new music to deliver? Well, she says she simply couldn't stop herself from writing. "To try and put it more poetically, it feels like we were standing on the edge of the folklorian woods and had a choice: to turn and go back or to travel further into the forest of this music. We chose to wander deeper in. I've never done this before. In the past I've always treated albums as one-off eras and moved onto planning the next one after an album was released. There was something different with folklore. In making it, I felt less like I was departing and more like I was returning. I loved the escapism I found in these imaginary/not imaginary tales. I loved the ways you welcomed the dreamscapes and tragedies and epic tales of love lost and found into your lives. So I just kept writing them" (via Headline Planet).
Swift's ninth album, evermore, will be released on December 11.