The Heartbreaking Way COVID-19 Has Affected Dr. Fauci's Family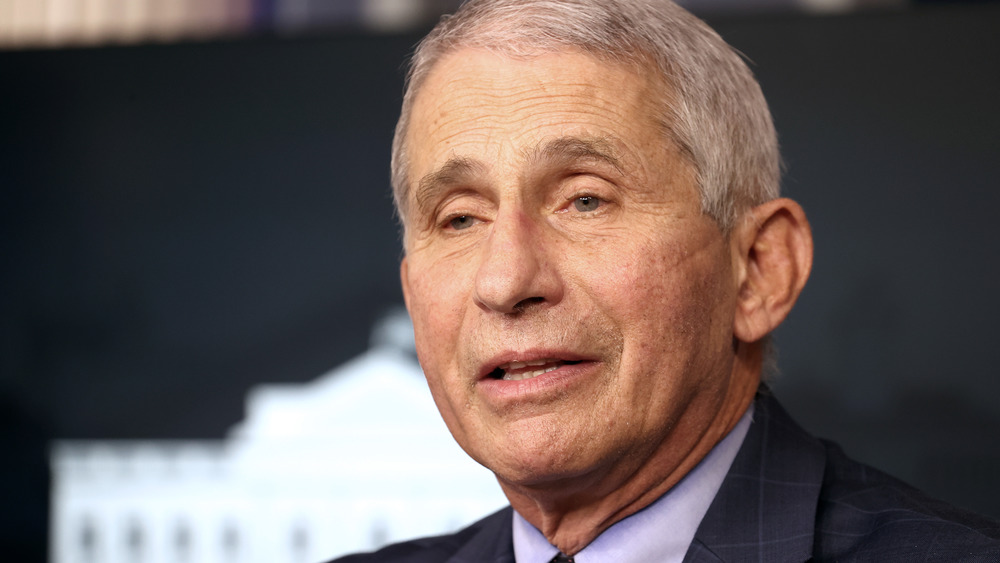 Tasos Katopodis/Getty Images
Dr. Anthony Fauci has become something of a guiding light throughout the COVID-19 pandemic, with many Americans turning to the medical expert for advice and updates on the health crisis. Fauci has been a voice of reason in a time of uncertainty and has been realistic about what to expect in the coming months.
Fauci, along with other healthcare workers, has even inspired more people to apply to medical school in what has been described as the Fauci Effect. Sadly, Fauci — like so many others — has not been able to escape the ravages of the pandemic, recently revealing that the virus claimed the life of someone close to his family.
During a live stream for the Harvard T.H. Chan School of Public Health, Fauci was asked if anyone in his life has been personally affected by the COVID-19 pandemic. Fauci's answer was heartbreaking.
Someone close to Dr. Fauci's family died from COVID-19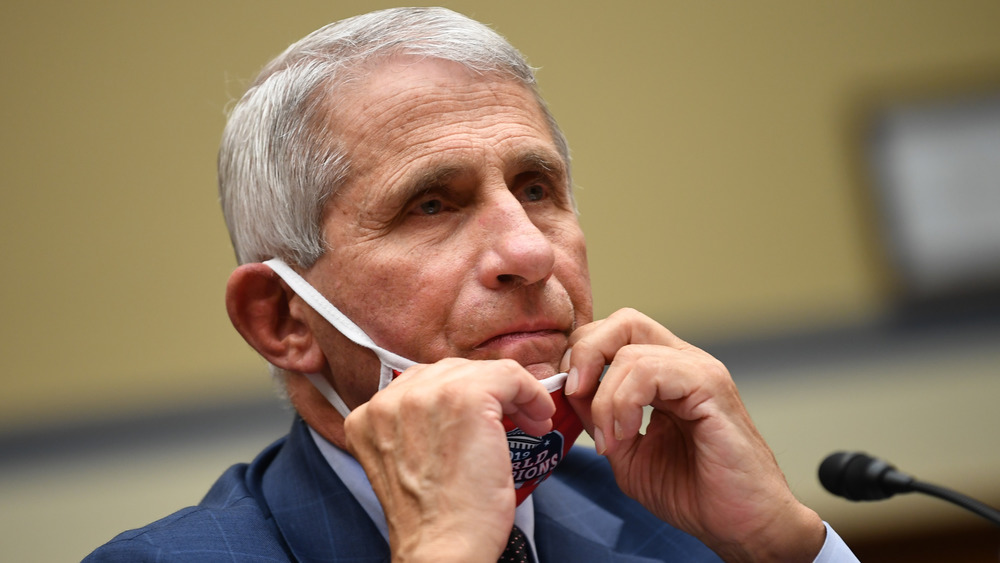 Pool/Getty Images
"The answer is yes, a few, but one in particular," he said (via HuffPost). "My youngest daughter's boyfriend's brother is a 32-year-old young man, athletic, healthy, who got COVID-19 and had one of the unusual complications of cardiomyopathy with an arrhythmia and died. So there you have a 32-year-old young man, otherwise healthy actually, quite athletic and strong, who died. Very sad. Really saddened my daughter greatly."
Fauci has warned that, even though it appears vaccines will be distributed soon, we need to remain diligent and take precautions to slow the spread of the virus. While he believes we may be in for a rough winter, he assured the public that brighter days are ahead. "If we can hang together as a country and do these kinds of things to blunt these surges until we get a substantial portion of the population vaccinated, we can get through this," he told NBC's Meet the Press, adding, "There really is light at the end of the tunnel."