BTS Just Received This Major Honor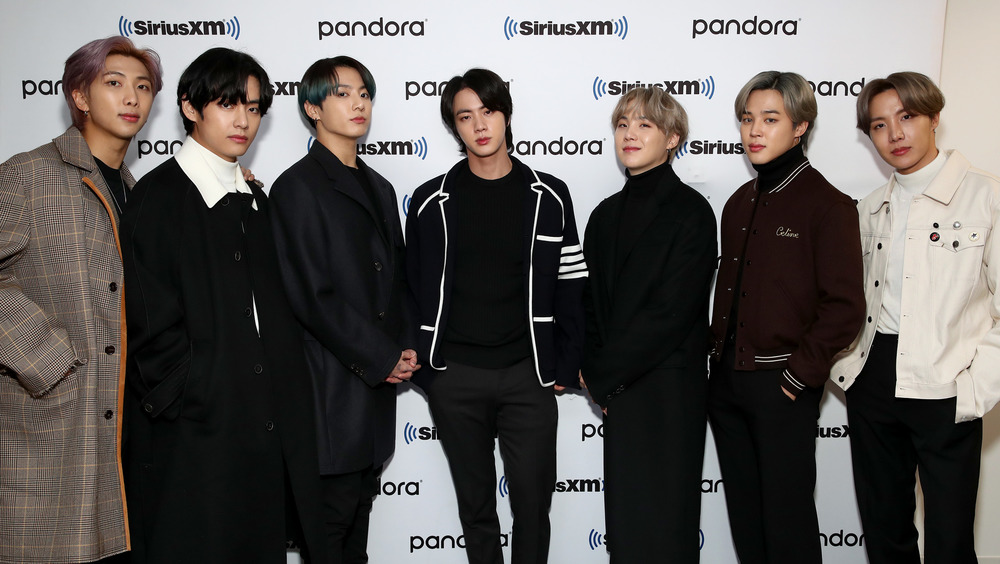 Cindy Ord/Getty Images
TIME just named its entertainer of the year: BTS. 
The seven-person k-pop crew has been an undeniably influential player in pop culture, and has continued achieving monumental stardom even amid a global pandemic in 2020. The successful group isn't just one of the biggest acts on the charts, but also one of the biggest in the world, releasing multiple albums, snagging an overwhelming amount of livestreams, and, like every major boy band before them, conjuring hoards of screaming fans. 
Sitting down with TIME to chat about the end-of-year honor, the group members dished on the setbacks (and wins) of 2020, reflected on their success, and looked toward both their own future, and the international reach of k-pop. "There are times when I'm still taken aback by all the unimaginable things that are happening," band member Suga told the outlet. "But I ask myself, Who's going to do this, if not us?" 
In March 2020, BTS was preparing for a world tour when the pandemic began ravaging the globe. With its touring plans put on pause, the band switched gears, dropping an English-language single, "Dynamite." The track went to number one on the U.S. charts, which TIME notes was "a first for an all-Korean act." The outlet further noted that the group's 2020 album, Be, also hit "No. 1 on Billboard's charts in the same week," making BTS "the first band in history" to achieve the feat. "We never expected that we would release another album," stated RM. "Life is a trade-off." 
BTS recognizes the importance of its influence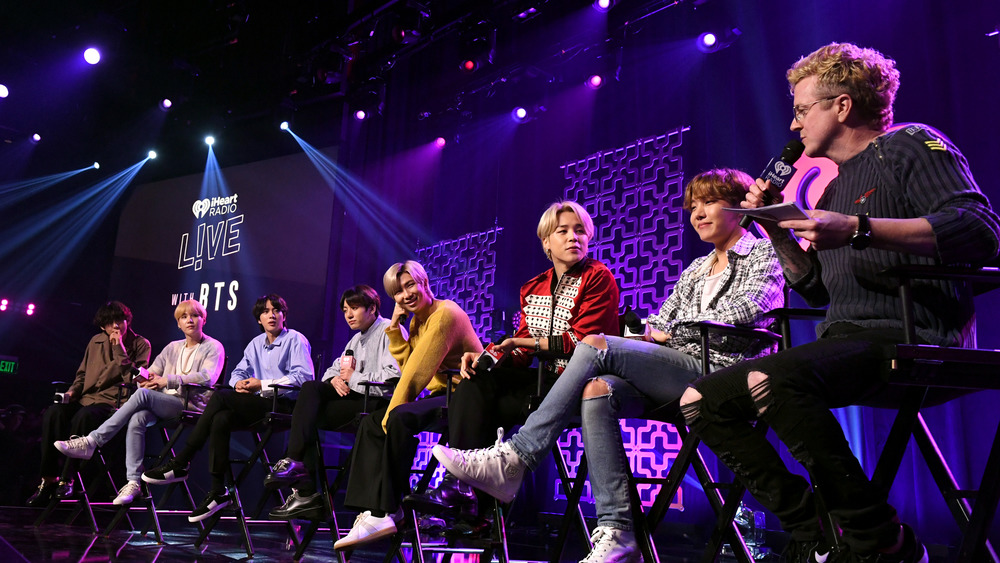 Kevin Winter/Getty Images
Western fans are familiar with super successful boy bands like late '90s pop sensations N'Sync and The Backstreet Boys and their earlier rock predecessors, The Beatles and The Beach Boys. With BTS' massive success, comparisons to those earlier groups is inevitable, however notable due to their k-pop/Korean status translating so successfully in the West. 
"What's different is that we're seven, and we also dance," V told TIME, adding, "It's kind of like a cliché when big boy bands are coming up: 'Oh, there's another Beatles!'" RM added, saying that it was a mix of timing, luck, and mood. "I'm not 100% sure." 
TIME also spoke with Asian American PhD student and BTS fan, Nicole Santero, who noted the importance of representation. "I never really saw people like myself on such a mainstream stage," she said. Santero also operates a BTS-dedicated Twitter page that purports to "[study] the culture, social organization & structure of #BTSARMY," which is the nickname of BTS' rabid fandom. "Anytime I'm awake, I'm doing something related to BTS," Santero confessed, adding, "This is a deeper kind of love."
"We're not sure if we've actually earned respect," RM went on. "But one thing for sure is that [people] feel like, O.K., this is not just some kind of a syndrome, a phenomenon. These little boys from Korea are doing this."