Everything We Know About Ellen DeGeneres' COVID-19 Diagnosis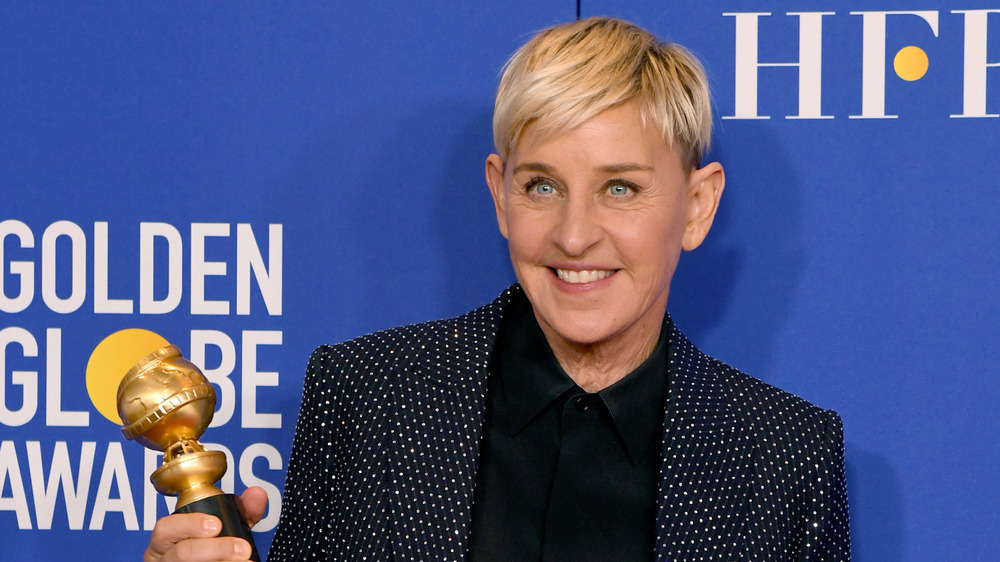 Kevin Winter/Getty Images
Talk show host Ellen DeGeneres recently revealed that she has been diagnosed with COVID-19. Since the pandemic began, DeGeneres has been hosting her hit show with virtual guests and no audience, according to the Daily News. The 62-year-old shared her diagnosis on Thursday and said that she's "feeling fine" while she continues to self-isolate. She also shared that she's told everyone that she's come in close contact with about her diagnosis and is following CDC guidelines to stay safe.
In her tweet, she said, "Hi everyone, I want to let you all know that I tested positive for COVID-19. Fortunately, I'm feeling fine right now. Anyone who has been in close contact with me has been notified, and I am following all proper CDC guidelines. I'll see you all again after the holidays. Please stay healthy and safe." 
According to USA Today, The Ellen DeGeneres Show was one of the first productions to start welcoming back in-person guests and attendees after the wave of pandemic shutdowns. On October 28th, the production allowed 40 fans in the audience — as opposed to the 300 that the space usually holds during tapings. The noise level does reach close to its usual decibel point, however, since 70 fans join in virtually for the show.
The Ellen DeGeneres Show hosted in-person guests after October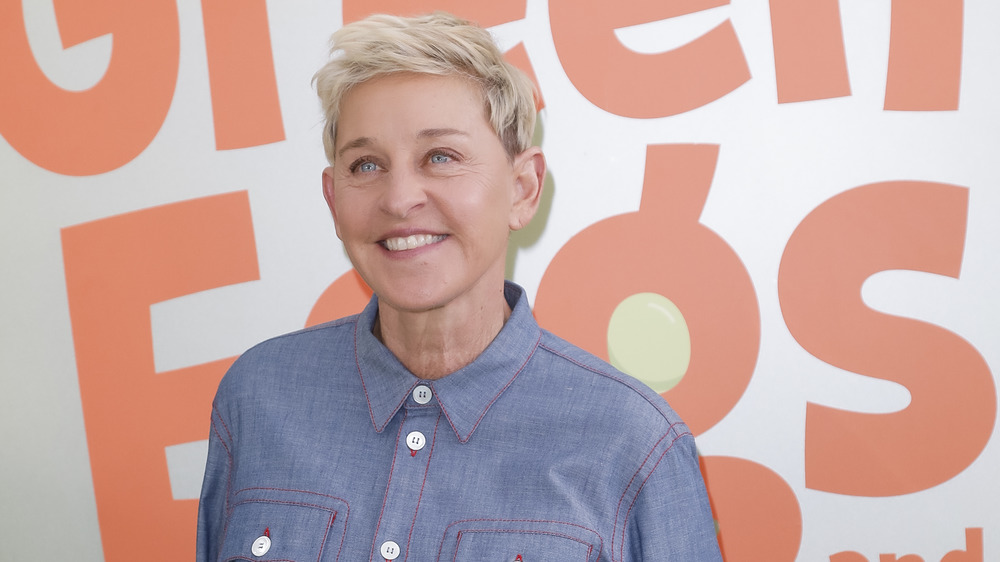 Tibrina Hobson/Getty Images
Along with having people in the audience, The Ellen DeGeneres Show welcomed back in-person guests around the same time. These guests included Leslie Odom, Jr., Diane Keaton, Justin Bieber, and Lil Nas X, USA Today reports. Following her tweet, Ellen DeGeneres received an outpouring of support from stars like the show's resident DJ tWitch, who wrote, "Love you much Ellen," according to E!. Sophia Grace offered her well wishes, saying, "Get well soon Aunty Ellen."
"I still want to be the one-hour a day that people can go to escape and laugh," Ellen said during an episode earlier this year (via USA Today). "I want to continue to help all the people that we help every day, and I'm committed to making this the best season that we have ever had." Other stars that have come down with the virus include Lee Brice and Tyler Hubbard, who both had to opt-out of their CMA performances, the outlet noted. 
Luckily, it looks like Ellen will make a speedy recovery and be back to making us laugh in the new year.