Here's What You Need To Know Before You Do A Cookie Swap This Holiday Season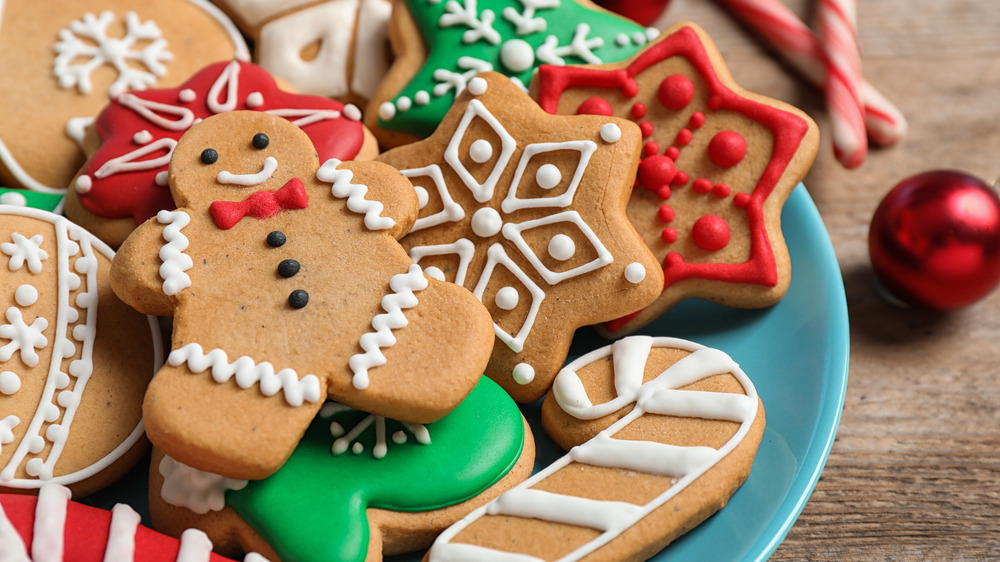 Shutterstock
We love our cookies. In fact, we love our cookies so much that Better Homes and Gardens quotes one bakery as saying people around the country consume as much as 7 billion cookies a year, with many of these baked goodies prepared, decorated, and enjoyed over the holiday season (cue: cup of hot chocolate).
With the pandemic swirling around us, the CDC is warning against in-person gatherings, particularly in areas where COVID is widespread, and while this may not be the right time to attempt an in-person cookie swap for the first time, there are still a number of things you can do to make sure the cookie swap for Christmas 2020 isn't cancelled.
Because the CDC has said there is "no evidence to suggest that handling food or eating is associated with directly spreading COVID-19," dropping off cookie care packages at the doorstep of friends or family members doorsteps won't go amiss. Just make sure you wash your hands carefully while you're baking and preparing the cookies for distribution (which you should be doing anyway). "You don't have to worry about sanitizing the outside of the packages or anything like that. This virus is really transmitted by the airborne route. You're not going to pick it up from touching a food container or something," infectious diseases doctor Dean Winslow of the Stanford University Medical Center told Today in November. 
Martha Stewart suggests vetting your cookies if you want to mail them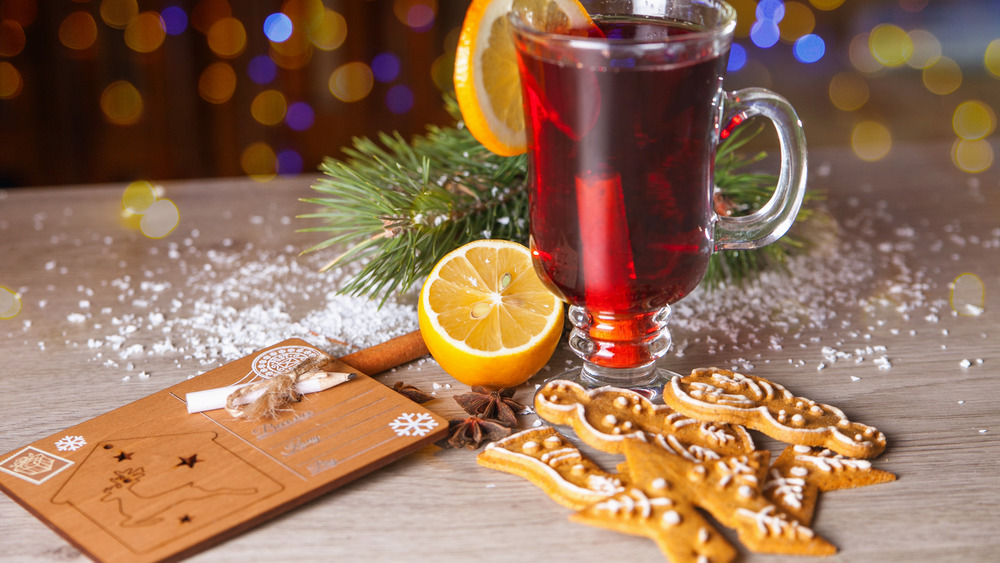 Shutterstock
If your friends and family are far away, there's always option two — doing a cookie drop involving friends and family who are more than a driving distance away. If you're planning to pack up a care package, Martha Stewart suggested to Today that it's best to avoid delicate cookies which will break on the way, decorate the cookies ahead of time with icing that can smudge, make sure you list out ingredients as a courtesy for nut allergy sufferers, and use a container that will keep the cookies fresh.
The Washington Post says it might be fun for you to send off the cookies and then organize a Zoom or FaceTime party so you can do a virtual cookie swap instead. Just remember to keep the group small so that you're not having to put too many cookies in the mail.