What Taylor Swift's Long Story Short Is Really About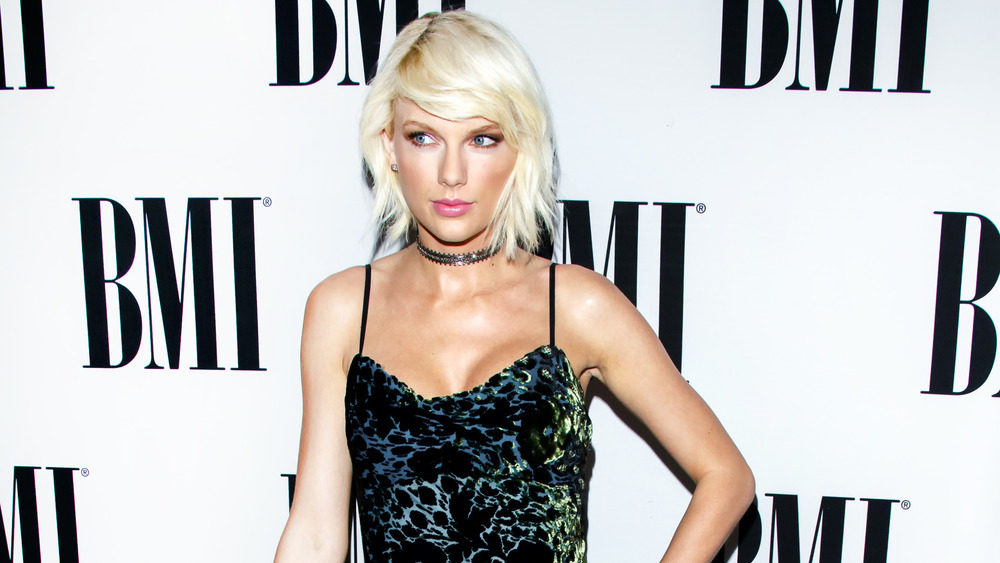 Mark Davis/Getty Images
Taylor Swift's ninth studio album has arrived. Evermore is the second surprise album this year from the soon-to-be 31-year-old. Swifties were sent wild by Swift announcing her latest project. When it dropped at midnight on December 11th, Swifties everywhere dropped everything to listen and decipher what each track is really talking about.
The album's 12th track has gotten some particular attention from sleuthing Swifties. The die-hard fanbase has already been talking about how Evermore feels like a look back. "Long Story Short" tells the story of falling from a pedestal, leading many to believe the track looks back on one of the most challenging times in Swift's life, 2016. While she's been criticized in the past for writing too autobiographically, "Long Story Short" feels like the "aha" moment after a seriously dramatic time in her life. As one fan pointed out, it feels like a glow-up for Tay.
"If only 2016 Taylor could know that by 2020 she'd be able to make a song like long story short," the fan tweeted. Here are all the clues that lead Swifties to believe she's looking back at that tumultuous period.
A track about 2016 wouldn't be complete without some Kanye references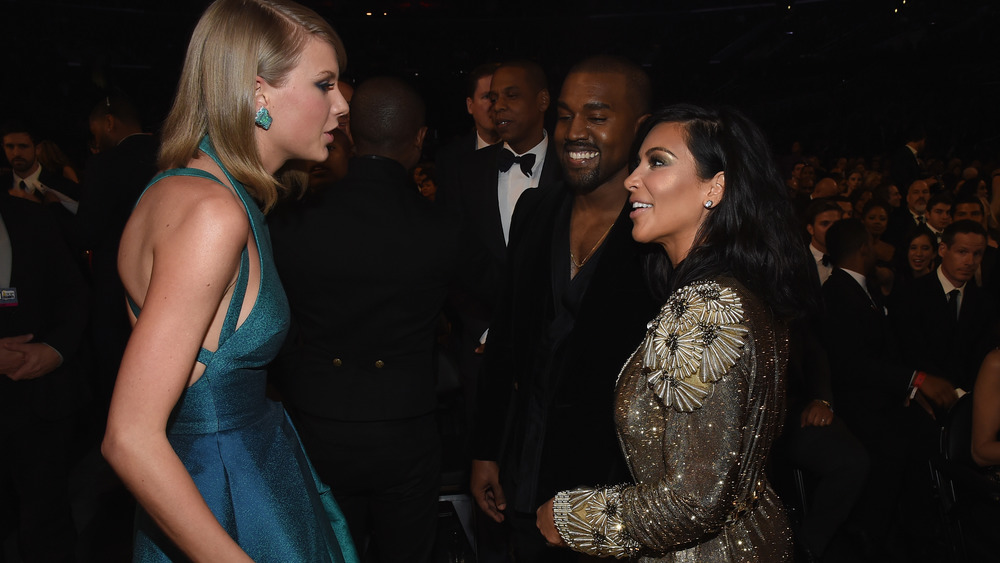 Larry Busacca/Getty Images
On the track, Swift sings about a "battle" that made her "fall from a pedestal" (via YouTube). Many believe this points to her infamous 2016 feud with Kanye West and Kim Kardashian over the lyrics to Kanye's track, "Famous." The contentious time marked the first time that Swift truly felt backlash from the public in her career.
"And I fell from the pedestal / Right down the rabbit hole / Long story short, it was a bad time," she sings.
As for that rabbit hole, that may have been all the drama that ensued. Fans of the two artists continue to argue the finer points of the feud to this day. Plus, plenty of other famous figures jumped into the argument, and there's no denying Swift got caught up in it all at one point.
Later, she takes what many are seeing as a dig at Kanye. "Past me / I wanna tell you not to get lost in these petty things / Your nemeses / Will defeat themselves before you get the chance to swing."
Everyone seems pretty sure they know who the 'wrong guy' is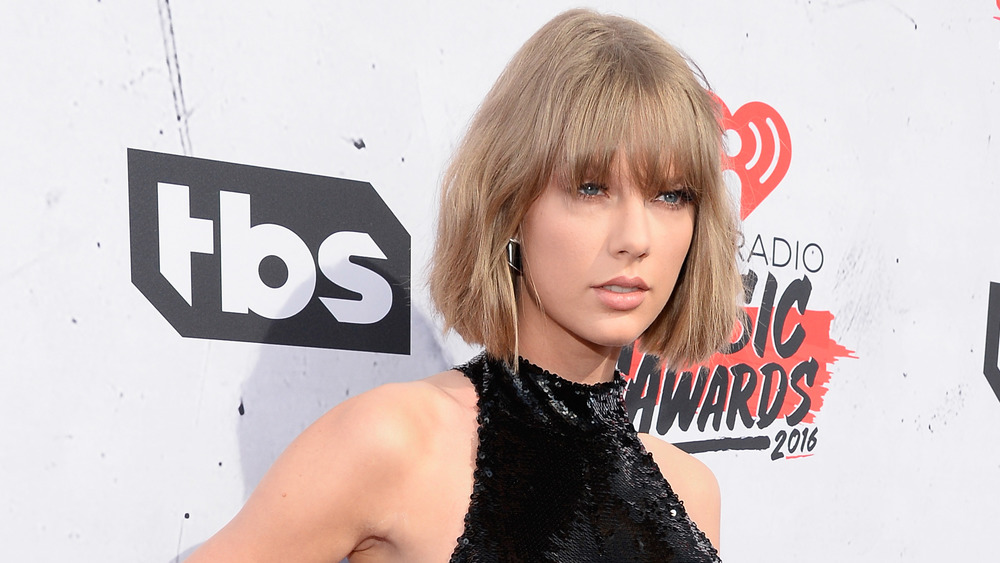 Frazer Harrison/Getty Images
In other part of the chorus for "Long Story Short," Swift sings, "Pushed from the precipice / Clung to the nearest lips / Long story short, it was the wrong guy." Swifties are pretty sure they know who the wrong guy for Swift was that year, and it was none other than Tom Hiddleston.
Hiddleston is arguably one of Swift's more controversial exes despite the fact they weren't together all that long. According to Pop Buzz, Taylor's split with Calvin Harris and short-lived romance with Hiddleston happened right around the time of the showdown with Kanye.
"And you passed right by / I was in the alley, surrounded on all sides," leads fans to believe Swift's referencing her meeting current love and suspected husband, Joe Alwyn. Elle notes that fans believe the two met at the 2016 Met Gala. Understandably, Taylor would be "surrounded" at such an event, as it was right before her fall from that pedestal.
As she sings "Now I'm all about you / I'm all about you," you get the feeling Tay's finally met Mr. Right.