Is Taylor Swift's Tolerate It Really About Diana And Charles?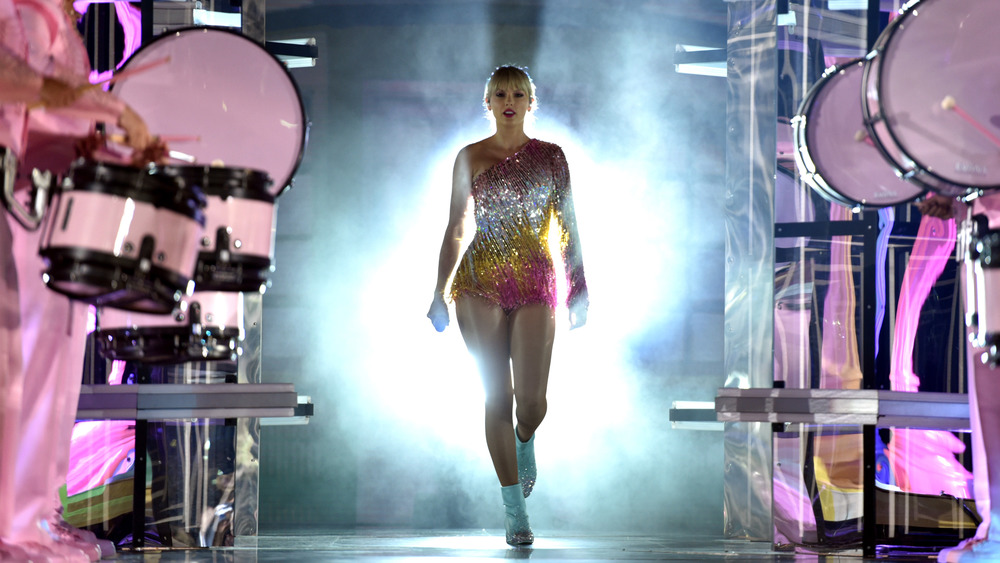 John Shearer/Getty Images
The Los Angeles Times calls Taylor Swift's "Tolerate It" the most "impressive" track on her new album, Evermore. And for good reason. With lyrics like "Now I'm begging for footnotes in the story of your life," it's impossible not to melt. "Tolerate It" is not one of those tracks whose true meaning is hidden in a house of mirrors. The only metaphorical things about the song are, perhaps, the scarlet socks that Taylor Swift is selling on her online store, the words "Tolerate it" written on their legs. Otherwise, "Tolerate it" is an achingly obvious song about a heart, breaking into pieces, amid the day-to-day monotony of love, tolerated.
Who would want to walk around in a pair of, shall we call them "footnotes," reminded of such misery is, frankly, a mystery. But Swifties will, undoubtedly, be Swifties. And while they're waiting for their "Tolerate It" socks to arrive, some are busy making piano tutorials about how to play the instrumental on "Tolerate It". Others are anxious to decipher the mystery of which heartbreak Taylor Swift wrote Evermore's fifth track about.
Why Swifties think that "Tolerate It" is about Diana and Charles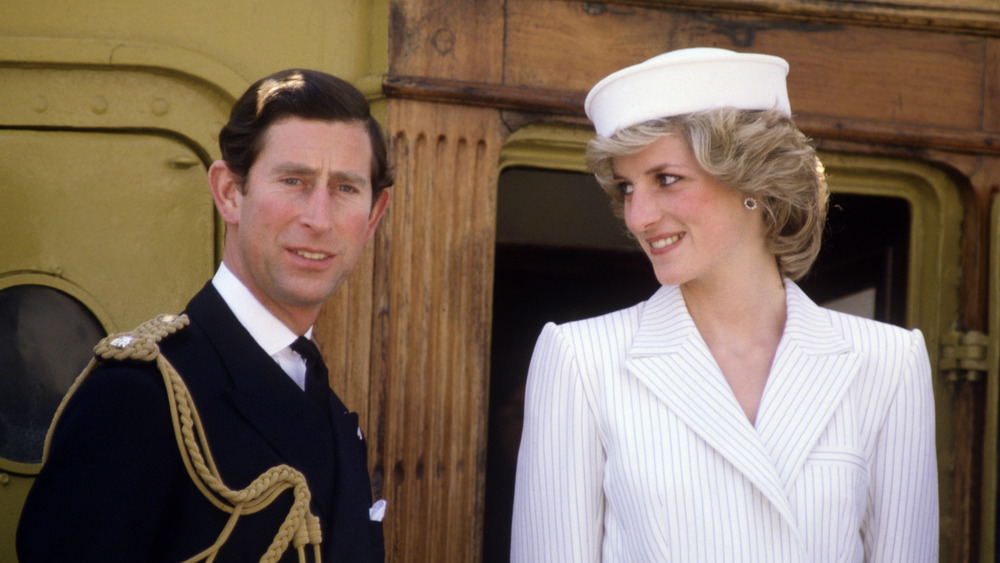 David Levenson/Getty Images
Shortly before Swift dropped Evermore, she confessed to EW that Folklore was inspired by storylines in films she watched during COVID quarantine. Stands to reason that her latest album, Evermore, which Swift called a "deeper" wandering into the "folklorian woods" from which Folklore was crafted, is inspired by the same storylines (via Twitter). One Reddit commenter drew parallels between "Tolerate It" and the character "Rebecca" in the book by Daphne du Maurier. "Taylor mentioned it in her Rolling Stone interview w Paul McCartney," muses the Reddit comment, "and a HUGE part of the novel is the wife feeling dejected because her husband barely notices her."
Other comments notice haunting similarities between "Tolerate It" and Princess Diana and Prince Charles' relationship as portrayed in The Crown. "Taylor did say she'd been watching The Crown," another Redditor pointed out. And, as a YouTube comment alleges, the lyrics do seem to be "so accurate to their relationship." There's the age difference that, for one. The 12 years that separated Charles and Diana may well have led Diana to believe, as Swift sings, "You're so much older and wiser than I" (via Genius). And then there's Charles' infamous infidelity, that Diana may well have overlooked. "I greet you with a battle hero's welcome, I take your indiscretions all in good fun, I sit and listеn I polish plates until they gleam and glisten," sings Swift. Mystery solved? You decide. That, after all, is the beauty of art.