What Taylor Swift's Marjorie Is Really About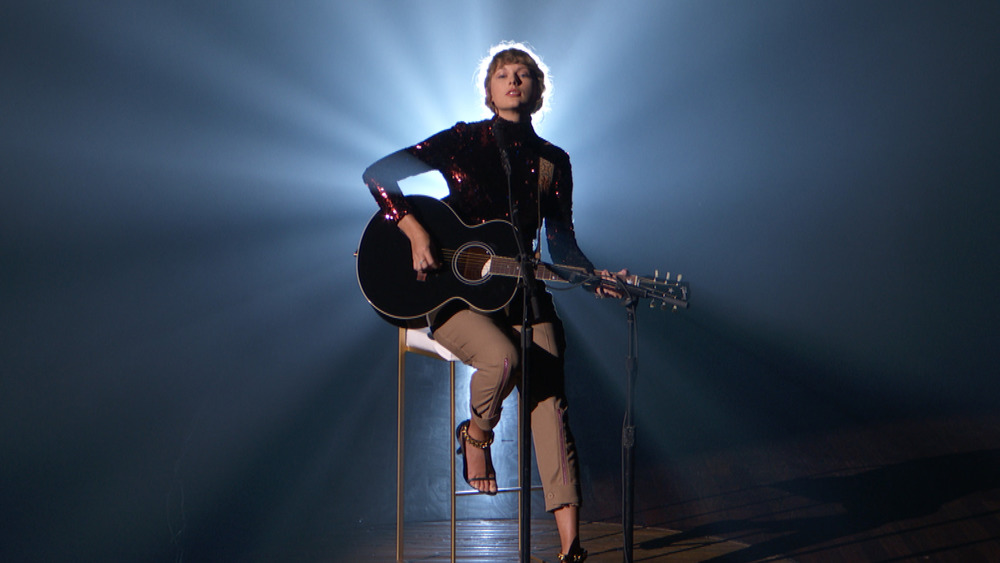 Acma2020/Getty Images
Taylor Swift surprised fans with news of another album drop. On Thursday, the singer casually tweeted the news out, stirring her fans into a frenzy. "I'm elated to tell you that my ninth studio album, and folklore's sister record, will be out tonight at midnight eastern. It's called evermore," she wrote.
Evermore is the second surprise album Swifties have gotten this year, so naturally, they're pumped. The midnight release saw listeners flooding Twitter with everything they've noticed about the album already. Thirteen is a significant number in the Swift cinematic universe, so of course track 13, "Marjorie," is trending. Fans are delving into what the song is all about and it looks like one of the most sentimental tracks on the album, by far. Fans who have already memorized Folklore front to back will recall that the album's 13th track, "Epiphany" was about Swift's grandfather, Dean, as noted by collaborator Aaron Dessner revealed in an interview with Vulture. It only seems right that Evermore's 13th track be dedicated to Swift's beloved grandma, Marjorie Finlay.
Her grandmother, Marjorie, was a major influence on Taylor Swft
Marjorie Finlay was Swift's maternal grandmother. The two shared a bond over music. Marjorie herself was an opera singer, The Independent reports. "She was actually a recording star in Puerto Rico when my mom was growing up," Taylor once explained of Marjorie, per GoodReads. "My mom was always stuck sitting backstage somewhere or sitting in a front row, watching a performance her entire childhood. She thought that when her mom stopped performing she was relieved of those duties, but all I wanted to do was sing, ever since I was born, so she's always been backstage."
Marjorie's vocals are featured in the background of the track, making it extra poignant and emotional for both artist and listener. Swift sings a beautiful tribute that's also got a hint of mourning. Marjorie died in the singer's hometown of Reading, Pennsylvania, in 2003. Swift was 13. The song features Swift's favorite lyrics from the album, as she revealed during a YouTube live session marking its debut. What many believe is sage advice Marjorie imparted on her granddaughter: "Never be so kind, you forget to be kind/ Never be so clever, you forget to be kind" (via Genius).
Fans think there's another darker meaning to the song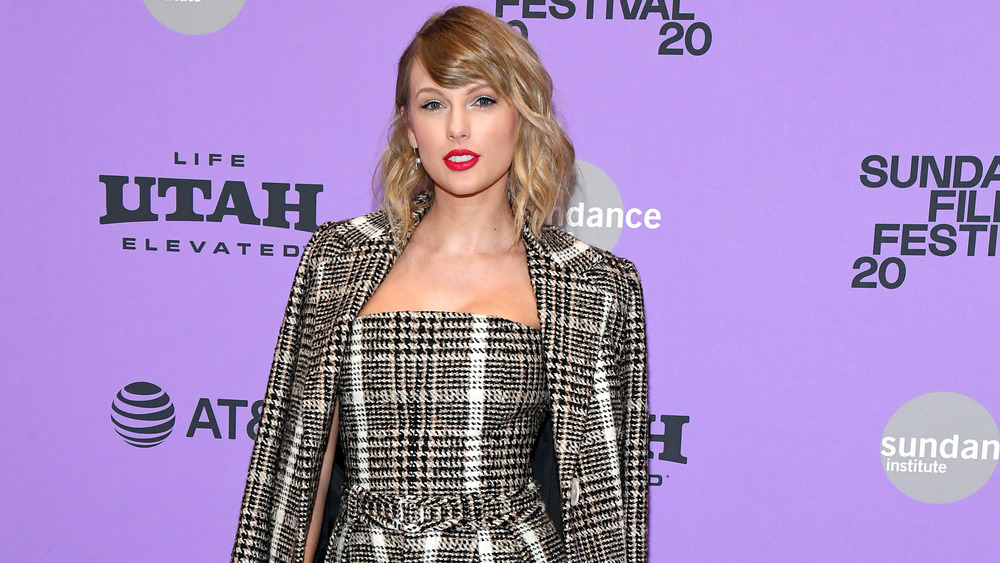 Kevin Mazur/Getty Images
Swifties love their hidden meanings and dig deep into her songs. They've found a connection between "Marjorie," a few other Evermore tracks, and a Pennsylvania crime that occurred nearly a century ago. Marjorie West was a 4-year-old little girl who disappeared from a family Mother's Day picnic in the Allegheny Forest, according to Narratively. Marjorie was last seen by her sister, Dorothea, which is the title of another track on the album.
Marjorie never reappeared. A body was never recovered, so it was unclear whatever became of the spirited little girl from Swift's home state. Another track on Evermore is titled, "No Body, No Crime." As Swifties continue connecting the dots, we're sure to learn more about how this fits into the album's larger story. Certainly, the lyrics are chilling to look at from the perspective of a family that's had a child vanish, in the same way it's heartbreaking as sung by a granddaughter who misses her grandmother.