Blac Chyna's New TV Show Sounds Like A Wild Ride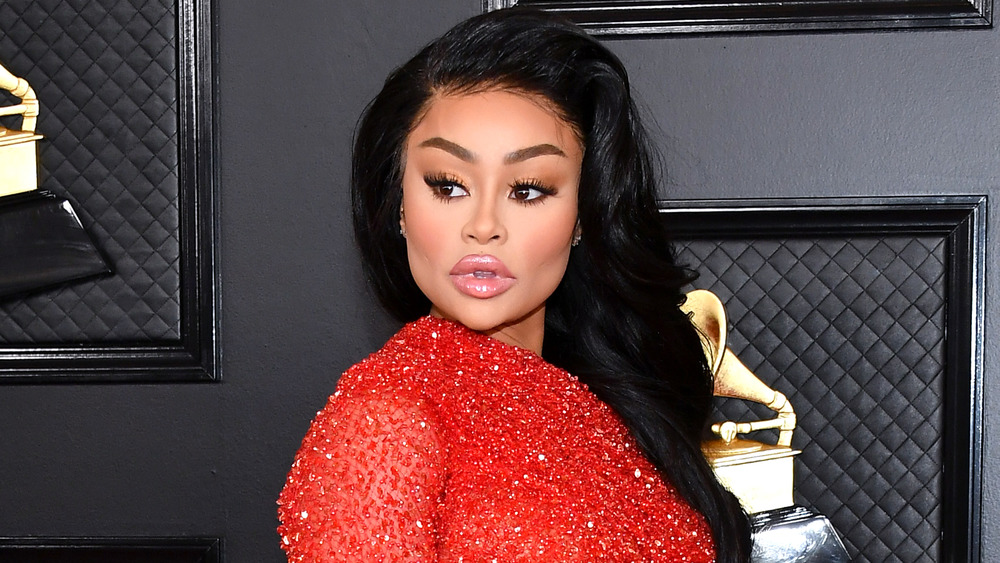 Amy Sussman/Getty Images
You may think you know Blac Chyna, but you don't. At least, that's what the teaser for the influencer's new reality television show claims. While she's certainly no stranger to the public (especially if you're a Keeping Up With the Kardashians fan), the 32-year-old is eager to tell her story on her own terms. Yesterday, WE TV announced its plans to air a Zeus Network original docu series called The Real Blac Chyna, which will dive into Chyna's personal and professional life throughout 13 hour-long episodes (via E! News).
You likely know Blac Chyna through her connection to the Kardashian clan, as she shares a four-year-old daughter, Dream, with Rob Kardashian. The pair's engagement ended in a messy public split in 2016, and they're still dealing with the resulting legal battles. Earlier this week, a judge ruled in Chyna's favor regarding unaired footage of the couple's canceled reality show, Rob & Chyna. According to Page Six, the show's production company was ordered to turn over unaired footage of what would have been the second season. 
Now, Chyna is taking her narrative into her own hands with The Real Blac Chyna — and it's shaping up to be a wild ride.
Fans will get a peek into Blac Chyna's personal life
Kevork Djansezian/Getty Images
In an exclusive teaser trailer obtained by E! News, it's clear that fans can expect Chyna to be her real, unapologetic self on her new show. "You might call me Blac Chyna, but my real name is Angela Renée White," she says in a voiceover. "You know Chyna from the gossip rags, blogs, social media, but you don't know the girl that has fought her way to be one of the hottest influencers of pop culture today. This is my life unscripted, unfiltered, unedited. You think you know me, but you don't."
In the clip, we see Chyna strutting into a gorgeous mansion, getting pampered in the makeup chair, and undergoing what appears to be Botox injections. But as she mentions in the trailer, her life wasn't always so glamorous. According to a 2016 profile in Elle, Chyna comes from humble beginnings — she got her first job at 15 years old, working at McDonald's. She then moved on to waitressing, then entered the world of strip clubs. Eventually, she landed a spot as a dancer at King of Diamonds, an elite gentlemen's club where stars like Drake and Rihanna frequently visited. This led to opportunities such as modeling and appearing in music videos, and now, her career as an entrepreneur and reality star. Her brand new show is sure to dig into all of her experiences in the entertainment industry — with no shortage of drama, of course.