What This Actress Has To Say About Joining The Royal Family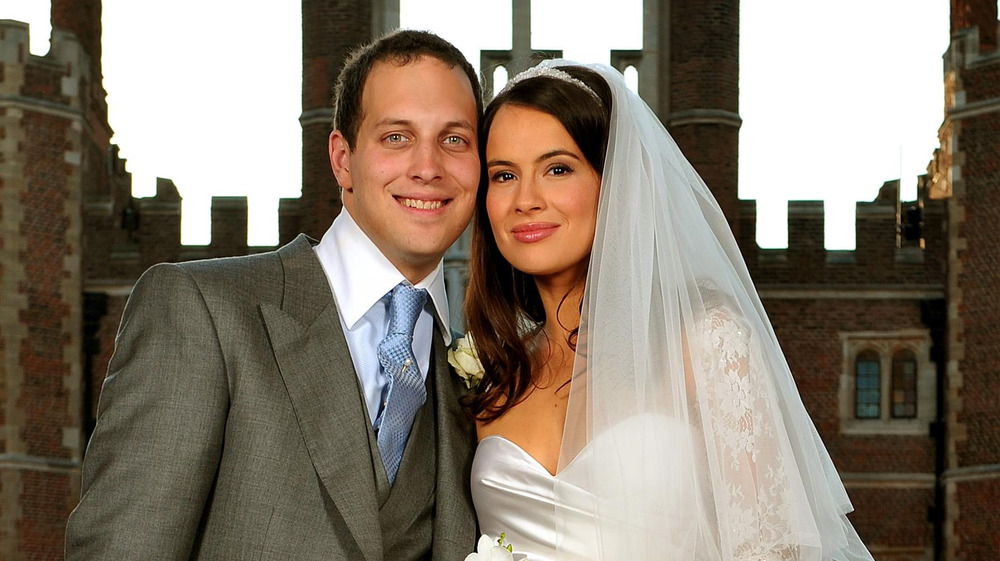 Wpa Pool/Getty Images
You might recognize British actress Sophie Winkleman as "Zoe," Ashton Kutcher's flame in Two and a Half Men, or as "Susan" from The Chronicles of Narnia. Maybe you know her better than that, as the wife of the son of the Queen's first cousin (via Tatler). We can say, with almost absolute certainty, that Sophie Winkleman, who married Lord Frederick Windsor in 2009, passed The Balmoral Test. She's on the inside. For one, she's invited to all the pertinent family gatherings. Hello! reports that her daughter, Maud Winkleman, was a bridesmaid at Princess Eugenie's wedding. Then in 2018, when Winkleman attended Prince Charles' 70th birthday party, Hello! gasped that she "channeled Princess Diana."
For two, Winkleman is a big fan of the family she married into. She once told Hello! that Princess Beatrice was "a heavenly girl," and she recently declared to The Times that "I've been incredibly welcomed with open arms by all [the royal family]. I haven't had a single negative experience" (via People). "The Queen's been wonderful, Prince Charles has been wonderful, Prince William's been heaven." She added that the royal family wouldn't judge her if she played a racy role, either.
Of course, Winkleman's unlikely to play a racy role anytime soon. To borrow her own words, "I've never done really naughty roles because I'm too nervous" (via The Telegraph).
How Prince Charles helped Sophie Winkleman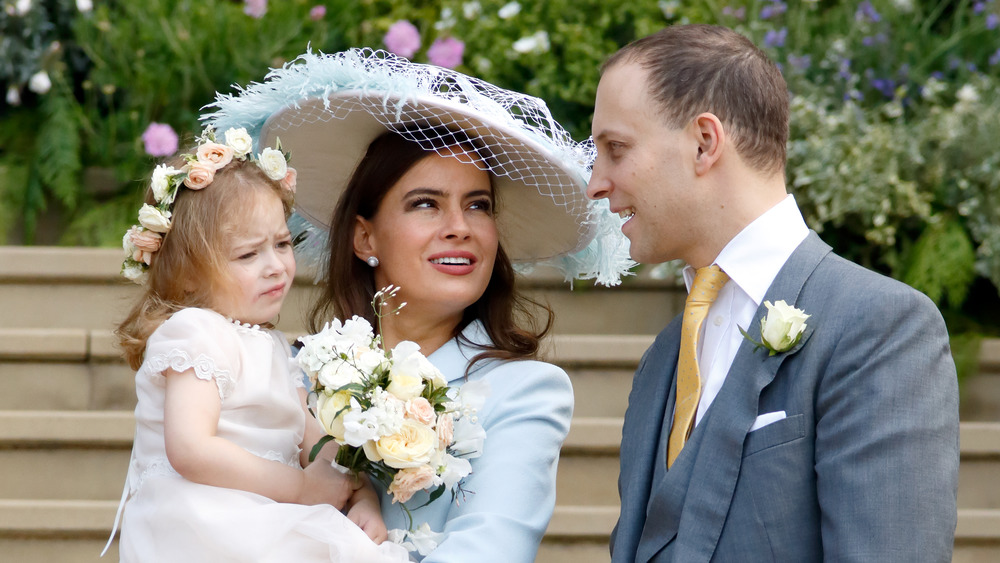 Pool/max Mumby/Getty Images
Senior royals didn't attend Sophie Winkleman's 2009 wedding, although The Guardian reports that "a joint present was sent on behalf of the Duchess [of Cornwall], the Prince of Wales, and Princes William and Harry." 
However, that doesn't mean the big royals not close to her. Do you remember Winkleman's life-threatening 2017 car crash? Then, the royal family leapt into action. Winkleman later told Hello! that Prince William called up one of his East Anglia Air Ambulance colleagues and told him, "Sophie is my cousin, please take good care of her." 
Winkleman also received a call from Prince Charles. "Prince Charles sensed correctly that everything would be chaos at home, so he asked his cook, instead of taking care of him, to take care of us," she added. That meant that meals were delivered to her home during the many weeks Winkleman was hospitalized, and then later disabled when she finally came home. We can imagine how much she and her family appreciated it!