Blake Shelton Has A Request For This Person To Sing At His Wedding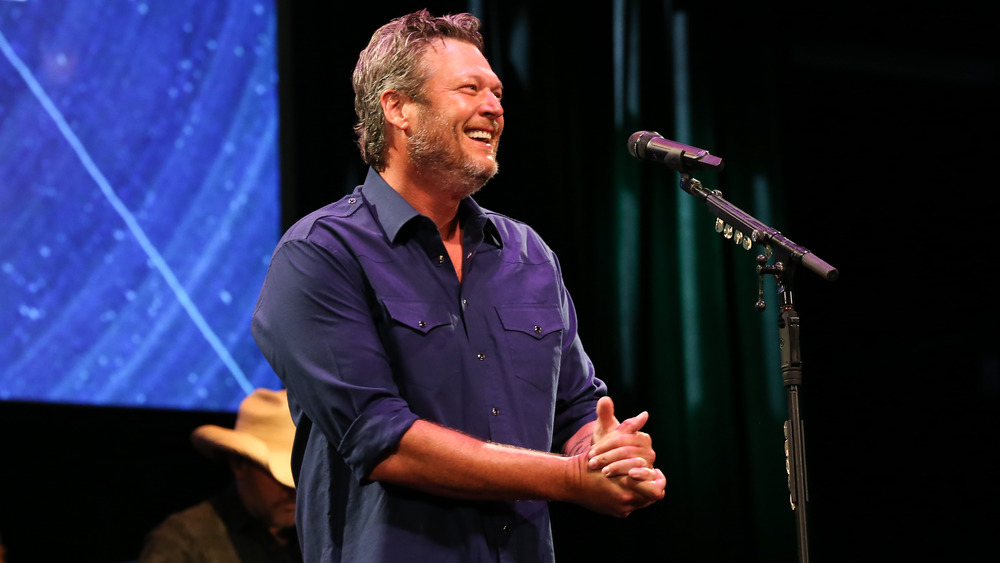 Terry Wyatt/Getty Images
As Blake Shelton and fiancée Gwen Stefani plan their upcoming wedding, Shelton has a very special guest in mind to head the festivities. 
It's not a shock that the "God's Country" singer would want to go above and beyond for the ceremony, considering his undying love for Stefani. Having met as hosts on The Voice, the country star and the pop queen turned style maven are finally making the move into matrimony after five years of dating and five years of constantly fielding questions from reporters and fans about when they plan to tie the knot. 
Stefani and Shelton announced the engagement in October 2020, sharing the news on their respective Instagram pages. "@blakeshelton yes please!" Stefani wrote in the touching post of her kissing her beau and showing off her engagement ring. Shelton posted the same image, writing, "Hey @gwenstefani thanks for saving my 2020 ... And the rest of my life ... I love you. I heard a YES!"
While they're excited for the forthcoming nuptials, they pressed pause on planning the wedding, choosing to wait for the pandemic to end in order to truly enjoy a safe and happy event. "Would rather it not be a COVID situation. Would rather not have masks and that kind of thing. Even when you cut it down to just family, it's still too many people for COVID. We're sort of going to see what happens in the next few months," Stefani told Ryan Seacrest in December 2020. 
Blake Shelton wants this close friend to perform at his wedding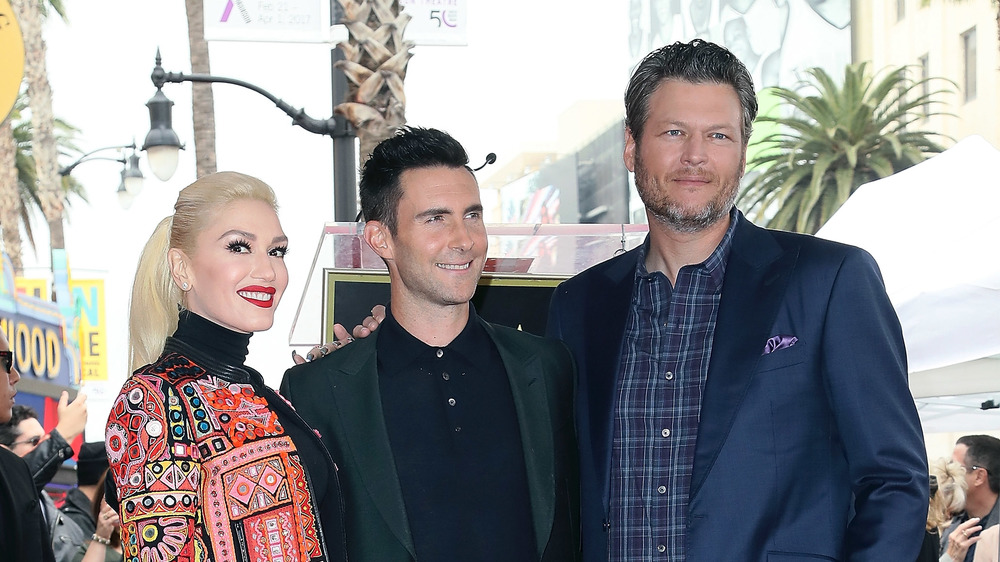 David Livingston/Getty Images
As for that special wedding guest, Shelton revealed that he has a dear friend in mind to perform: Maroon 5 frontman Adam Levine. 
"I've kind of decided that I've been doing this a long time now and I've got a lot of favors out there. He may not like it, but Adam Levine's gonna have to get the band together and come and play our wedding," Shelton told Seth Meyers on Late Night on Dec. 11, 2020. "I've already seen a music video where they crash people's weddings, and he owes me a lot for just putting up with him over the years," the country star explained, referring to Maroon 5's "Sugar" music video. "So maybe we can get Adam to come be our wedding band," he said, before immediately amending that to: "Not maybe — we are going to get Adam."  
Shelton then joked about why Levine would be an ideal wedding performer, throwing a little playful shade in the process (as the two are want to do as co-hosts on The Voice). "Their music is so boring that it won't distract from the festivities and the reception and all that stuff," he quipped.