Inside Vanderpump Rules Star Danica Dow And Brett Willis' Relationship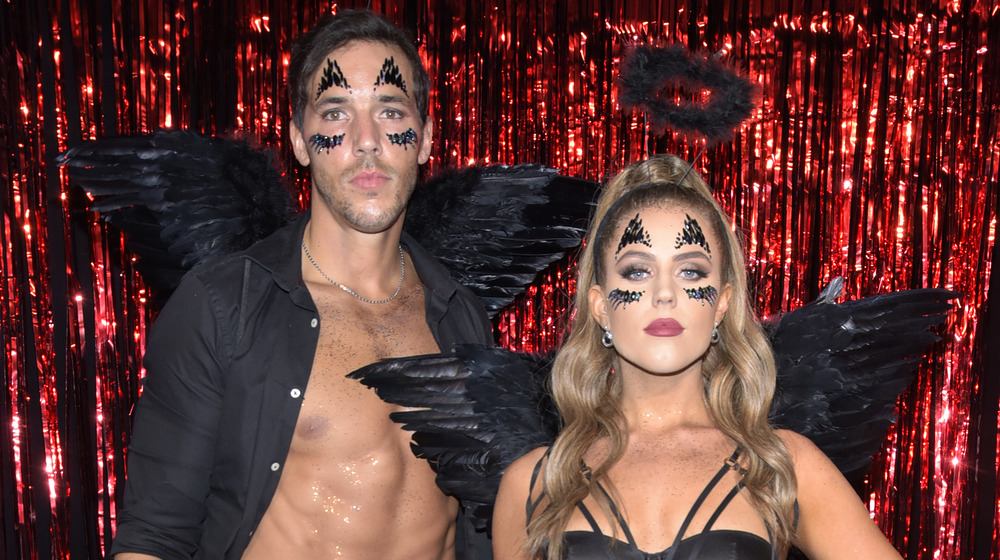 Michael Tullberg/Getty Images
Vanderpump Rules is known for its explosive relationship drama, with the very first season unleashing the convoluted, four-person cheating situation that included betrayal, BFFs, and a whole lot of back and forth. The ensuing seasons have ensured that the tension frequently boils over, with the inclusion of various new, hot young things, including fan favorite Lala Kent keeping things fresh. 
However, the introduction of newbies Max Boyens, Danica Dow, Brett Caprioni, and Dayna Kathan in season 8 of Vanderpump Rules didn't go down too well, to say the least. In fact, many fans called them out for being stale, dull, and overly rehearsed. As it turns out, though, most of the drama — at least in Dow's case — actually happened off-screen. The details of her explosive relationship with fellow SUR employee, and frequent Vanderpump Rules background character, Brett Willis slowly eked out over the season, and things have only escalated in the interim.
Dow got a restraining order against Willis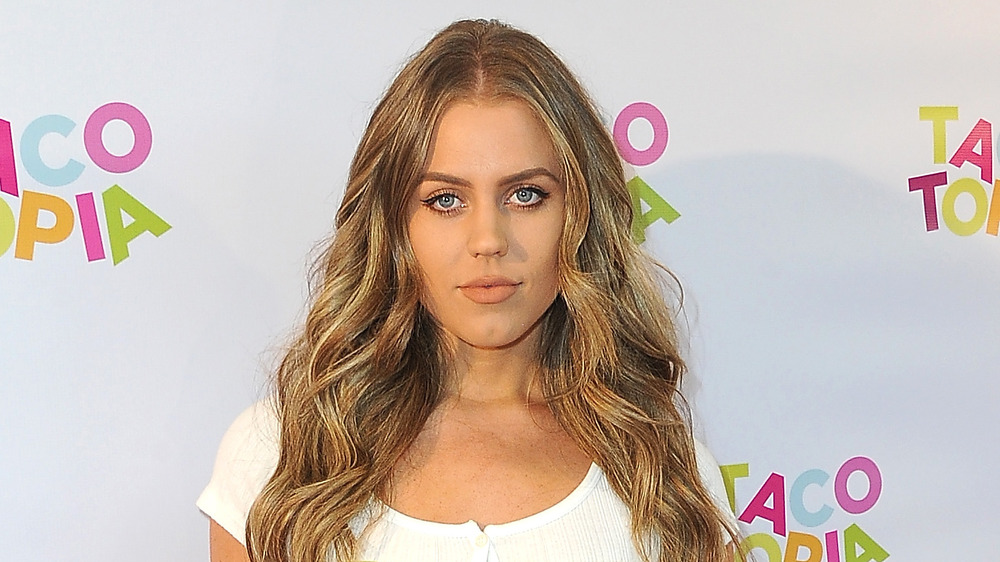 Albert L. Ortega/Getty Images
According to The Blast, Dow was granted a temporary restraining order against Willis as of August 3, 2020. In legal documents, Dow claimed he "broke into my home in the middle of the night when I was not there. He cut all of my clothes in my closet with scissors, [and] left threatening notes." The Vanderpump Rules star alleged Willis remained in her home "for four hours in hopes I would arrive," and then "stole one of my phones to continue to stalk me."
Dow asked the judge to order Willis to remain 100 yards away from her, her home, and her vehicle, advising that he "has a history of being physically and verbally abusive" and has "threatened me multiple times before." Dow also requested the order be processed urgently for her safety.
Willis disputed Dow's claims in a statement to E! News. "We're around a lot of her girlfriends and I'm sure it looked like I was the bad guy," he said. "It was nothing physical, but it was an aggressive argument on both sides."
Willis claimed Dow was really to blame
In paperwork obtained by TMZ, Willis requested his own restraining order. He claimed Dow got angry when he refused to clean a dish, describing her as having, "grabbed my neck twice, each time digging her nails deep and pulling hard enough to scratch off some skin from my neck," and ultimately drawing blood. Dow was allegedly so mad she "ran across her bed to claw my neck and rip my shirt apart," and even bit his arm when he tried to escape.
Fans will recall Dow was suspended by Lisa Vanderpump after these assault claims became public. Now, it seems her Vanderpump Rules cast mates want Dow gone for good. In the wake of four people already being fired, TMZ reports the remaining cast believe Dow is a serious threat. They also confirmed charges will not be filed against Willis because he offered to pay damages and Dow agreed. Fans will just have to wait and see whether she's kicked off the show when it returns for season 9.