Property Brothers' Drew Scott Just Released A Christmas Song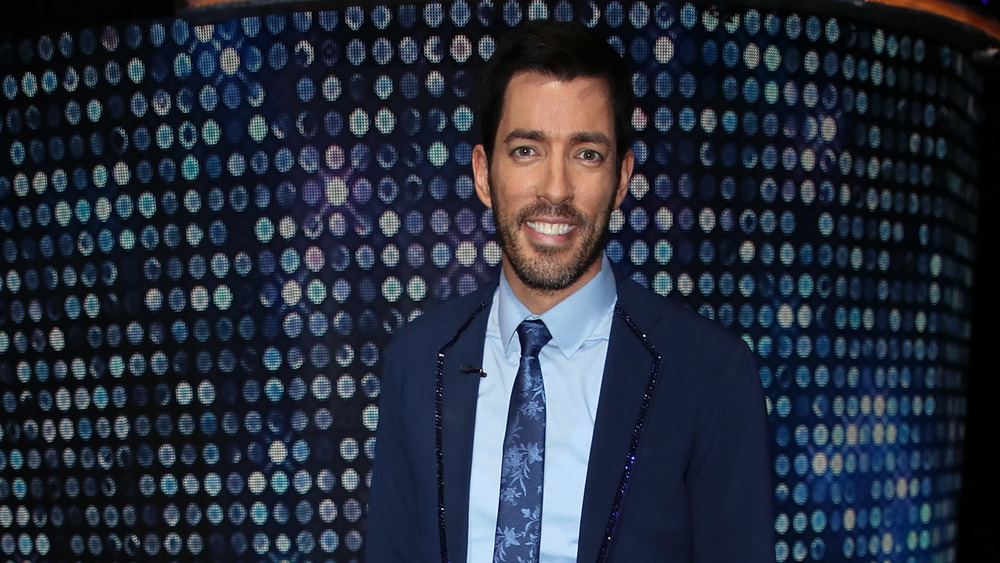 David Livingston/Getty Images
The holiday season is here, which means it's time to sip on some hot cocoa, relax by the fireplace, and listen to your favorite holiday tunes. One song you might want to add to your playlist this year is "Nothing Feels Better Than Christmas" by Property Brothers' star Drew Scott. Just in time for the season, Scott surprised his fans with a music video for his brand new song in an Instagram post. During the pandemic, a lot of people have been working on side hobbies and passion projects while at home, and even though Scott is most known for real estate, he's been focusing on his musical talent this year, according to People. "Nothing Feels Better Than Christmas" is his first ever holiday song, and it's just what you need to spread some Christmas cheer. 
The music video for the song features some familiar faces, like Scott's wife, Linda Phan, his twin brother Jonathan, Jonathan's girlfriend, Zooey Deschanel, and his older brother, J.D., with his wife, Annalee Belle (Today). In between shots of Scott singing as he walks down the sidewalk and getting cozy at home with wife, there are home videos that Scott revealed in his post were sent in by friends and family of their "precious holiday moments."
You might recognize a few cameos in Drew Scott's music video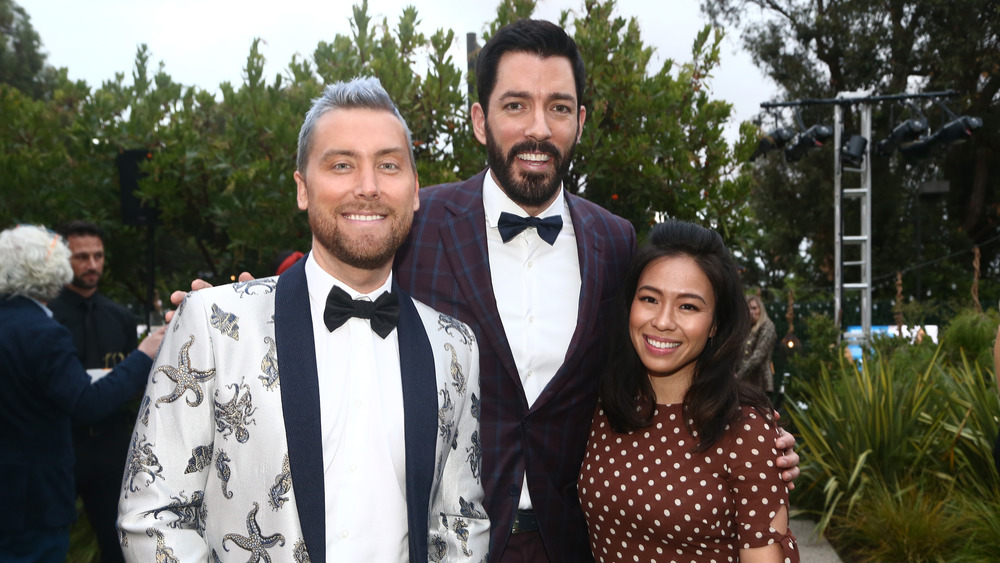 Tommaso Boddi/Getty Images
If you look closely while watching the video, you might catch a few surprise cameos. *NSYNC fans will recognize Scott's friend, Lance Bass unwrapping Christmas presents with his husband, Michael Turchin, in adorable holiday jammies (Yahoo!). Though, there is another boy band surprise for Backstreet Boys fans as well. A little before the Bass cameo, Howie Dorough can be seen with his son in matching red-and-white striped Christmas pajamas. With so many matching pjs and boy band cameos, it kind of makes you want to get your very own festive loungewear as well, so you have just the right attire to dance around in while listening to this new song. 
According to House Beautiful, "Nothing Feels Better Than Christmas" was produced with the help from musicians Victoria Shaw and Chad Carlson, and can be streamed right now on Spotify and Apple Music. Speaking with People, Scott said, "We all deserve the most Christmas cheer in the world this year, and I wanted to do my part in making new memories and bringing people together!" With such a sweet music video and a chorus that reminds us "When we're all together/Nothing feels better than Christmas," it's hard not to feel all holly and jolly inside. So, wrap yourself up in a blanket, grab a warm mug, and enjoy a listen or two.