Here's How Involved Taylor Swift's Boyfriend Joe Alwyn Was In Evermore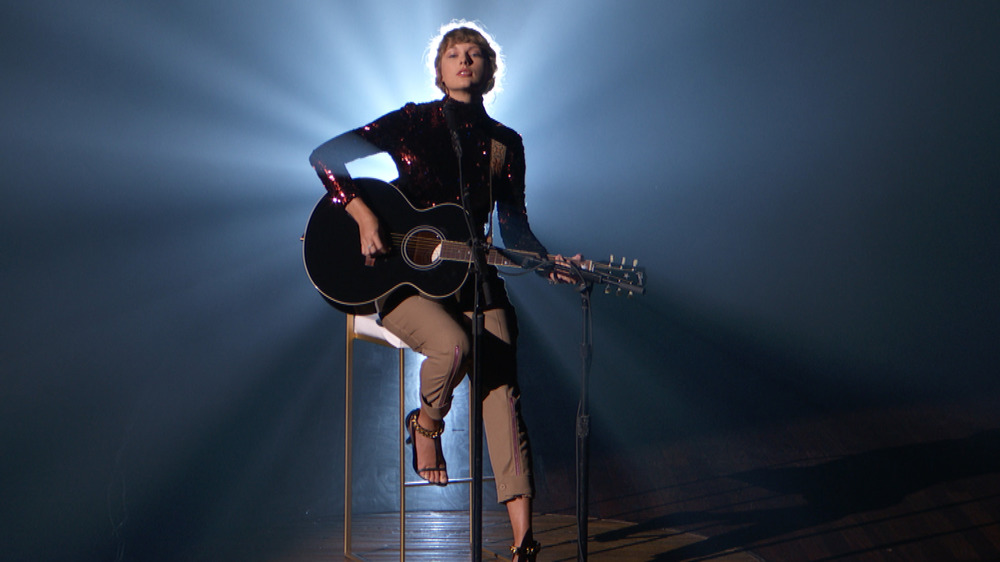 Acma2020/Getty Images
At midnight on Friday, December 11, superstar Taylor Swift gave fans the ultimate holiday present: Evermore, the companion album to her critically acclaimed album, Folklore. Swift's surprise drop comes on the heels of the release of her new Disney+ concert film, Folklore: The Long Pond Studio Sessions.
Evermore is already earning rave reviews from critics and fans alike, and the 15-track album features the same core team of collaborators as Folklore. This, of course, includes Swift's longtime producer and friend, Jack Antonoff, Aaron Dessner of The National, Justin Vernon (also known as Bon Iver); there are also new guests like HAIM and The National as a whole unit (via The New York Times).
But Swift's perhaps the most interesting collaborator on Evermore? Her boyfriend, Joe Alwyn. During her Folklore: The Long Pond Studio Sessions, Swift revealed that William Bowery, the songwriter credited throughout Folklore was actually Joe Alwyn. And naturally, like the rest of the Folkore crew, he made his return on Evermore (via Entertainment Tonight).
Joe Alywyn was a big collaborator on Evermore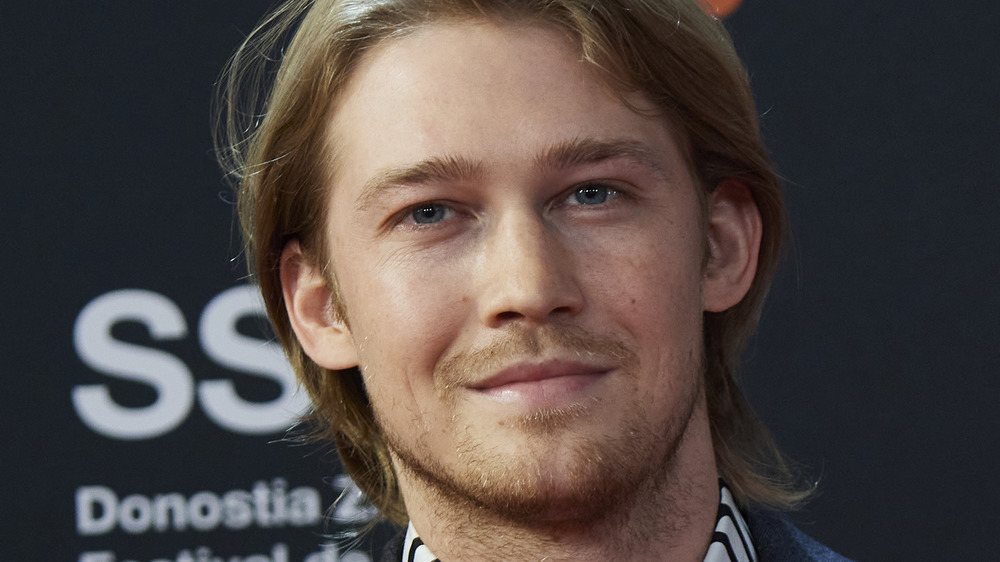 Carlos Alvarez/Getty Images
In a YouTube chat leading up to the release of Evermore, Swift revealed to fans that Alwyn worked on three of Evermore's tracks: "Champagne Problems," "Coney Island," and the album's titular track, "Evermore."
On Folklore, Alwyn and Swift teamed up for "Betty," as well as "Exile" (via Entertainment Tonight). And while some couples are not always up for merging their creative interests, clearly it suits Swift and Alwyn. Meanwhile, sources say that Alywn remains a "constant" for Swift during a challenging time.
"Joe has provided such a great support system for Taylor. He is the one constant in her life that she can truly rely on," a source told Entertainment Tonight. "Joe has helped Taylor with her music, inspiring it. She is so grateful for him and in love with him. He is her cheerleader and rock. They have spoken about their future together and they love celebrating the holidays together and are looking forward to that."
Joe Alwyn was first Taylor Swift's muse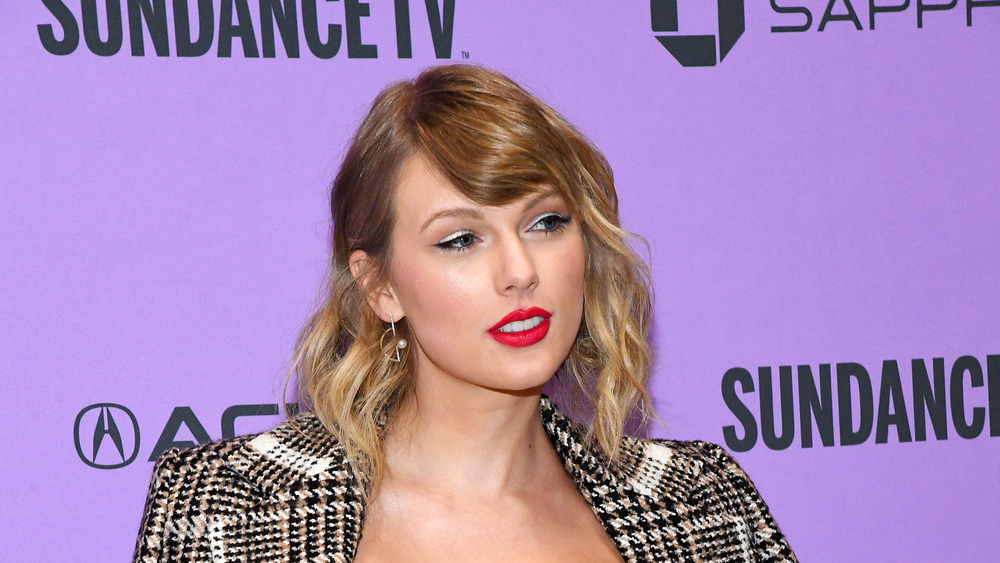 Kevin Mazur/Getty Images
Before Alwyn was a collaborator of Swift's, he was in fact her muse, inspiring the lyrics behind a number of her songs — as musicians' love interests often do.
In fact, a number of Swift's tracks on her 2017 album Reputation reference her then-budding relationship with Alywn. Fans were quick to notice on her song, "Delicate," for example, Swift sings about a guy wearing "dark jeans and Nikes," and at one point, Swift and Alwyn were spotted leaving her New York City apartment wearing matching Nikes (via PopSugar). Plus, in her video for " ... Ready For It?" Swift included a quote that reads, "I Love You in Secret," which many interpreted as a reference to her private relationship with Alywn.
So will Alwyn continue to provide not only the reason behind the music, but also the lyrics for Swift? Only time will tell, but if Swift keeps releasing albums at this clip, fans won't have to wait long to find out.