Maren Morris' Tweet About Charley Pride's Death Is Causing Quite A Stir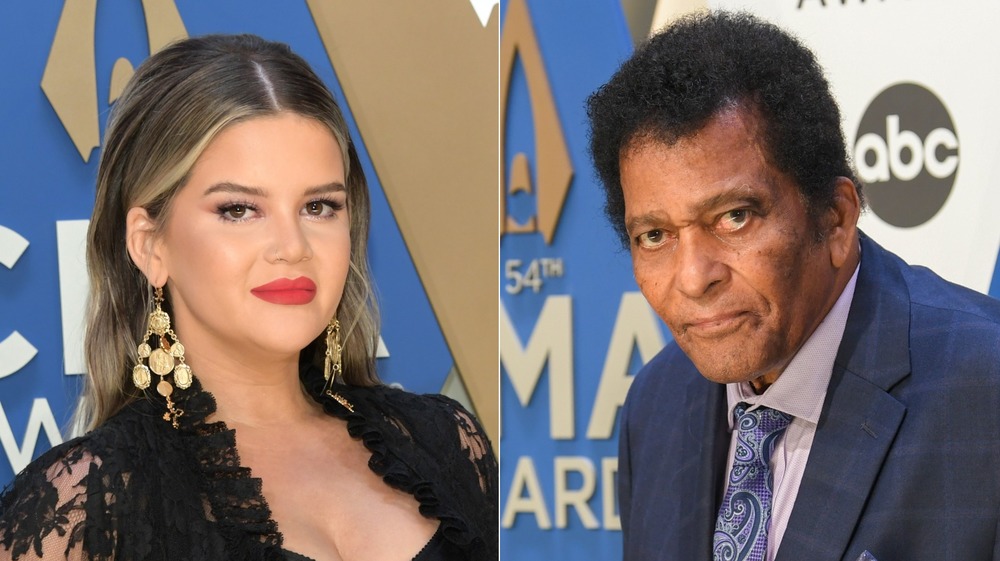 Jason Kempin/Getty Images
A COVID-19 vaccine might have just approved for emergency use, but that hasn't stopped this potentially deadly disease from claiming lives across the country. The most recent statistic from The New York Times shows more than 16 million people have been infected in the U.S., with close to 300,000 deaths in total. The virus has not spared anyone, and its taken some of the most creative minds in the music industry including Charley Pride, who made history as the first Black member of the Country Music Hall of Fame and the first Black person to host the Country Music Association Awards. He was 86.
In marking Pride's death, country music star Maren Morris took to Twitter to ask questions about the circumstances under which Pride might have contracted the virus. Shortly after his death, she tweeted, " I don't want to jump to conclusions because no family statement has been made, but if this was a result of the CMAs being indoors, we should all be outraged. Rest in power, Charley." The CMAs marked the first time this year that celebrities had gathered in person for an awards show. It was held on November 11 at the Music City Center in Nashville, and Pride had performed live (via Us Weekly). 
Morris is calling out the CMA's for holding the show live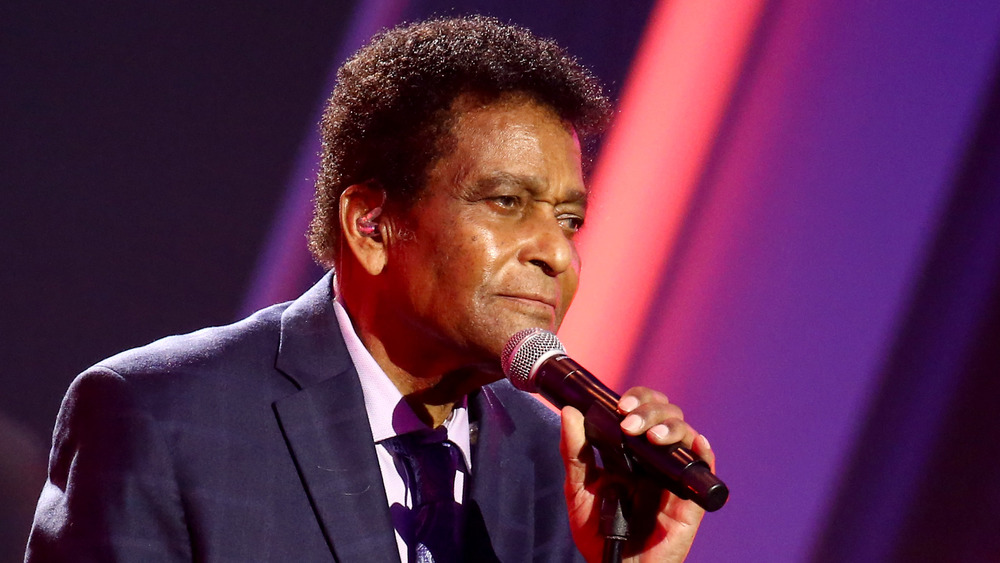 Terry Wyatt/Getty Images
While the show organizers had given their assurances that health checks were being done according to CDC guidelines, eyebrows were certainly raised over the timing and circumstances surrounding the event. Media had questioned the wisdom of holding the live event, especially since a number of performers had to pull out because they had tested positive for the coronavirus, including Lee Brice and Tyler Hubbard of Florida Georgia Line; members of Lady A; and Rascal Flatts; all of whom received positive COVID tests. None of the attendees were masked.
Some fans responded to Morris' social media shoutout, applauding her for her courage in pointing out what could turn out to be a tragic consequence of a decision to hold the show in person and in an enclosed space. One Twitter user pointed out, "Honestly you're right to acknowledge what everyone is wondering & as usual YOU have a lot to lose for asking the question. Thank you for being human. Whether that was the place he got it or not- they endangered him & it easily could have been. It's quietly bothered me for weeks." But another social media user called Morris out, saying, "Maybe if you feel so strongly about this and Covid, you would have not attended or would have worn a mask and not have your face shield down."