Ivanka Trump's Latest Move Sparks Senate Run Rumors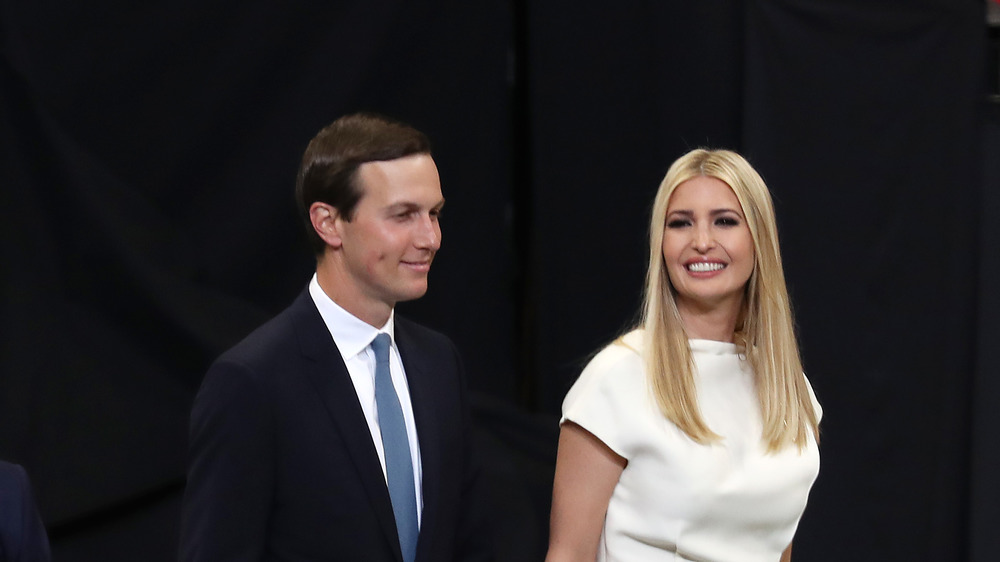 Joe Raedle/Getty Images
For a while, it seemed Ivanka Trump and Jared Kushner might be looking to settle in Bedminster, New Jersey. Now it seems the couple are reportedly closing the purchase on a piece of land in Florida for a hefty $31.8 million in an exclusive enclave known as Indian Creek Island. CNN reports that the lot is just under two acres and is located on Biscayne Bay. The property's seller has been identified as Spanish balladeer Julio Iglesias. It is also about an hour's drive from Mar-a-Lago, where her father and step mother, Melania seem likely to move to when President Donald Trump's term ends in January. 
The property might be in a secure location, but a source close to the Trump family also said that Florida could well be the perfect place from which to launch a political career. "Ivanka definitely has political ambitions, no question about it. She wants to run for something, but that still needs to be figured out," the Trump family source told CNN.
A move to Florida could see Ivanka Trump in a Senate race against Marco Rubio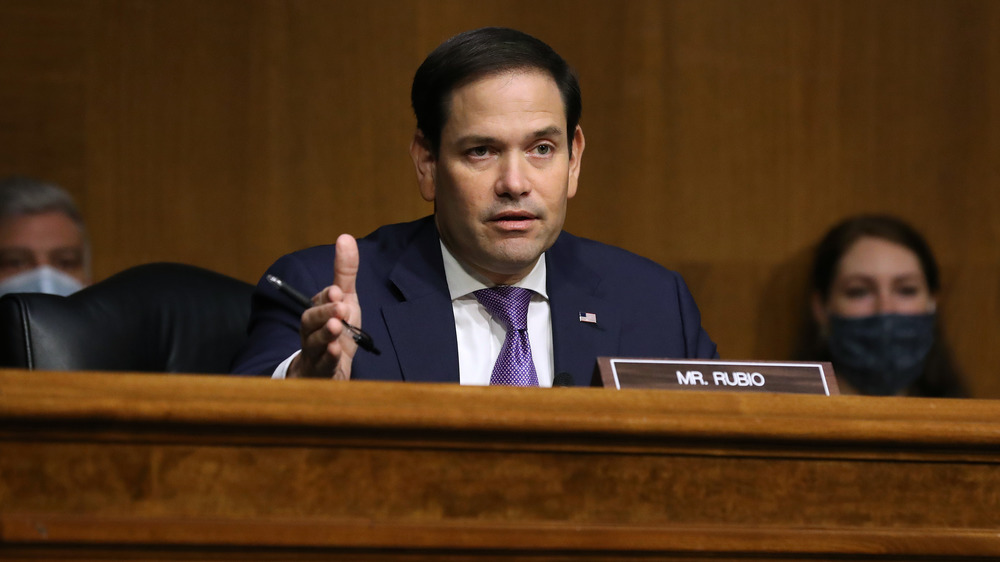 Chip Somodevilla/Getty Images
If Ivanka isn't interested in a low-profile political position, a move to Florida would put her head-to-head against an incumbent who has battled against a Trump family member before. "Marco Rubio is up for reelection in 2022 and is expected to run again. But I wouldn't think Rubio would deter her if she wanted to run. The last time Marco Rubio ran against a Trump in Florida, in the 2016 presidential primary, Rubio was crushed by 19 percentage points," former journalist Adam C Smith told CNN.
But former Trump associates say the media may be reading too much into the Trump-Kushner's decision to move to Florida, because, as The Washington Post says, Ivanka may be unable to shed the baggage from her father's presidency. Trump's former attorney Michael Cohen told The Post that "There's too much potential dirt that she doesn't want released. It's easy to say, 'I'm doing this, I'm doing that,' but it's different to put your entire life out there for the media to excoriate you."
If she chose to enter politics, a GOP fundraiser also told The Washington Post that "will definitely be a power struggle between [Ivanka] and her brother [Donald Jr.], who is obviously more connected to the base." If that power struggle happens, and whether it plays out in the public eye, is definitely something worth watching out for.