How Much Ivanka And Jared Paid For A Lot On The 'Billionaire's Bunker'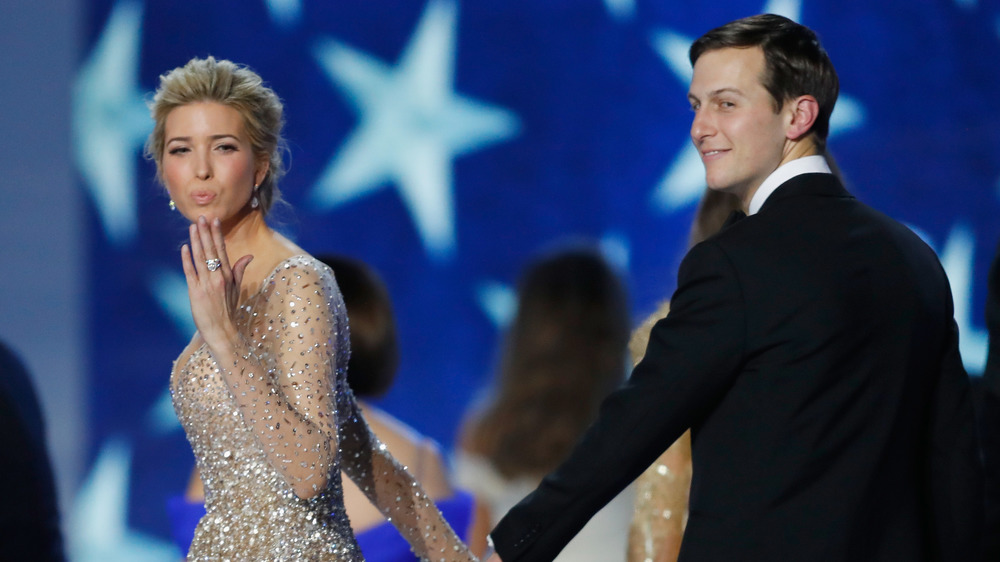 Aaron P. Bernstein/Getty Images
Ever since her father's defeat in the 2020 presidential election, journalists have been wondering what's going to happen to Ivanka Trump and husband Jared Kushner now they can no longer call the White House their second home. As CNN reported, the couple might not be welcomed back into the elite NYC social circles in which they previously mixed. Their time in the political spotlight, although evidently quite lucrative, may have irreparably dented the Kushners' reputation.
However, as a piece in The Guardian notes, the couple may have no interest in returning as the Kushner family real estate empire is now focused elsewhere, while Ivanka no longer runs her fashion business. Likewise, recent state investigations into Ivanka's $780,000 in Azerbaijani consulting fees, along with her very public skewering by a former BFF in Vanity Fair, further complicate matters. Now, there's good reason to believe New York is the last place on Jared and Ivanka's minds.
The Kushners dropped big money for a spot in the exclusive community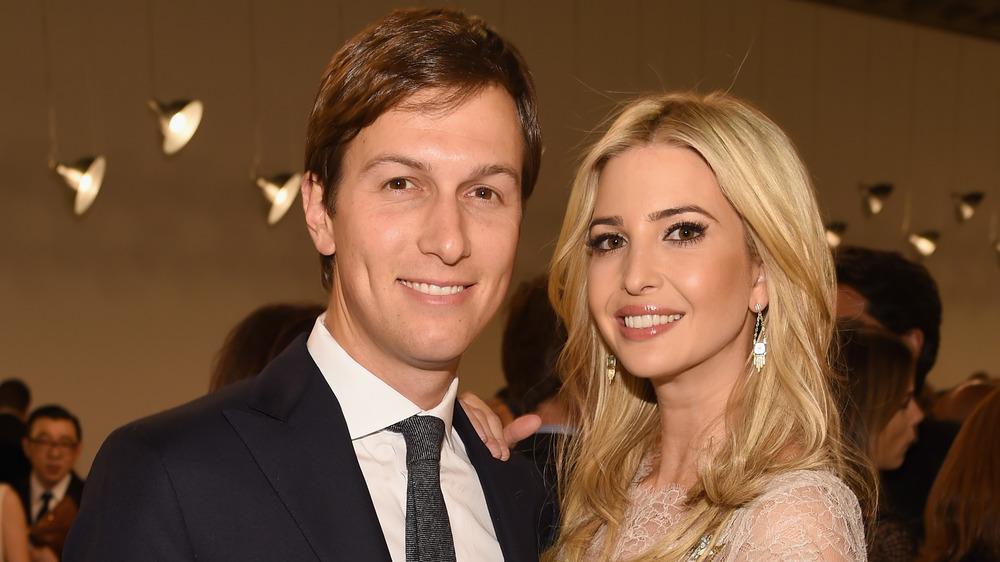 Dimitrios Kambouris/Getty Images
Page Six reports the couple is actually focusing their attention on Florida. They've dropped more than $30 million on a lot of land in Miami's super-posh Indian Creek Island, a.k.a. "Billionaire's Bunker." The ultra-secure community is gated with a 13-man police force guarding just 29 residences. The Kushners reportedly purchased Lot 4, previously owned by singer Julio Iglesias, in order to build a swanky bay-front estate. It measures 1.84 acres and boasts 200 feet of private waterfront. The lot was up for sale at $31.8 million and requires annual tax payments of $472,764. The Kushners will be in good company as neighbors include billionaire Carl Icahn, former Philadelphia Eagles owner Norman Braman, and supermodel Adriana Lima.
The couple appears to have made the move to be closer to family, however, as Trump's Mar-a-Lago club is just an hour away, while Jared's younger brother, Joshua, recently bought a home in Miami with wife Karlie Kloss ahead of the birth of their first child. A source close to the Kushners advised they'd been looking in Florida for a while, but will continue to maintain their Park Avenue apartment in NYC. The couple also has a cottage by the Trump National Golf Club in Bedminster, NJ that they are expanding, so they'll have plenty of options even without being able to stop by the White House.