Why Melania Trump Toured Ariana Grande's Former Florida High School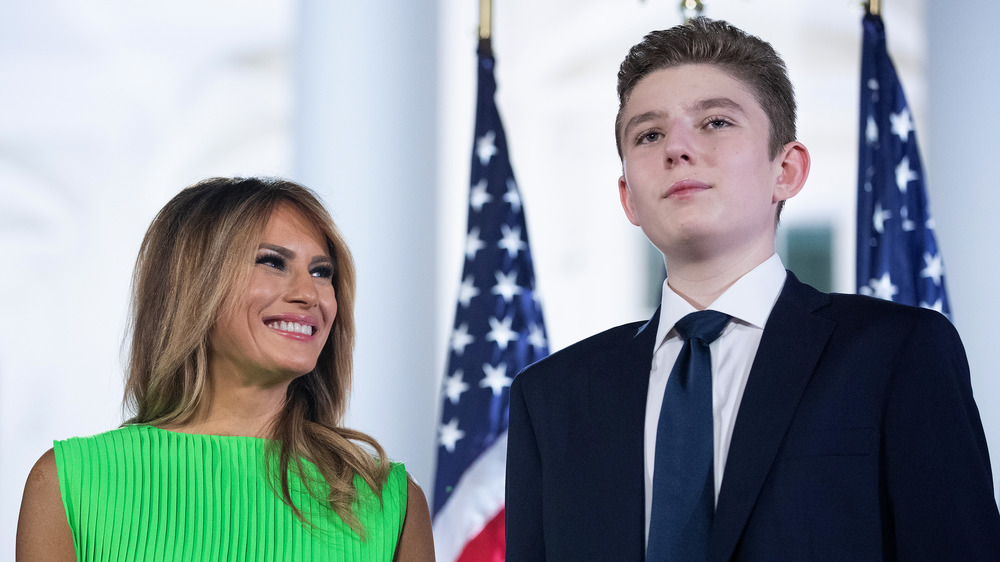 Chip Somodevilla/Getty Images
President Donald Trump may be trying to extend his stay in the White House, but it seems First Lady Melania Trump has begun to move on and is looking for a new school for their son Barron, who is in the 9th Grade, to transfer to. One possibility, the Pine Crest School, which commands an annual tuition fee of $35,150 a year for 9th through 12th graders. Melania is apparently interested in the high school and has toured the facility, which is located about 40 minutes from Mar-a-Lago, as reported in Page Six. The school, which requires personal and business tax returns for enrollment, also lists Ariana Grande, Bethenny Frankel, and Kelsey Grammer as alum.
A Pine Crest Spokesperson would neither confirm nor deny the Trump visit. She would only say that "Pine Crest School does not disclose personal family information related to any stage of our Admission process, including the identity of families who inquire, apply, or enroll." The Boca News Now, which reached out the school, said Barron Trump would likely be heading to the Fort Lauderdale campus, since it is the only one with a high school.
Signs point to a move by Donald Trump and his family to Florida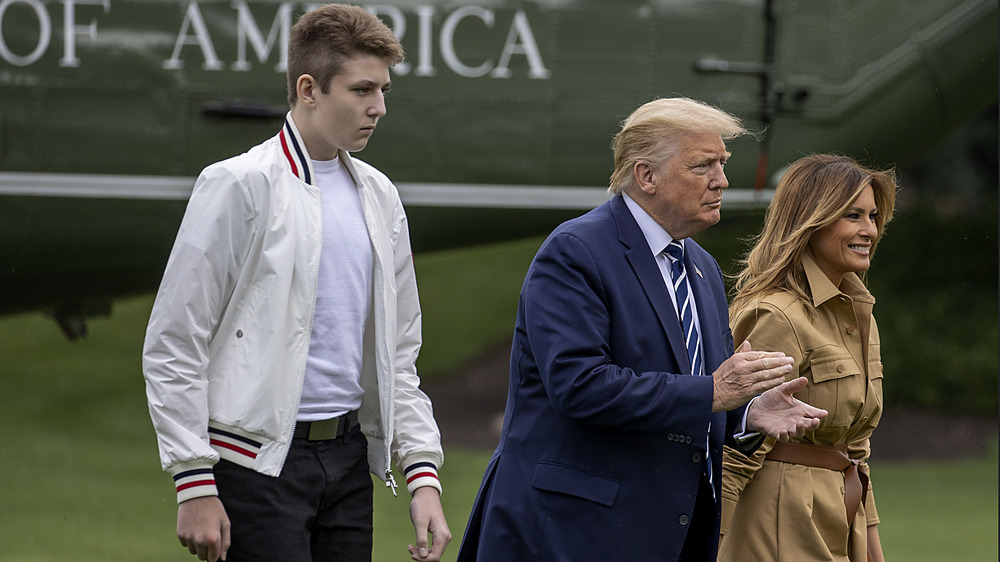 Tasos Katopodis/Getty Images
While the Trumps have not yet confirmed their move to Mar-a-Lago, People has reported the outgoing first family will be settling in the residence, which then real-estate businessman Donald Trump purchased in the 1980s, and turned into a private club in the early 1990s. People quoted a source close to the president who said "Donald's apartment, which once belonged to Mar-a-Lago estate creator Marjorie Merriweather Post, will be expanded and spruced up." The source adds that, "They are definitely renovating his apartment within the Mar-a-Lago Club to make it larger, more modern and comfortable for his use." The article also stated that multiple sources have told People Trump and Melania have separate bedrooms there currently.
But even if the Trumps move to Mar-a-Lago, sources have told Page Six that the move won't be permanent. "They are looking at schools for Barron and also looking for homes near Mar-a-Lago to purchase. The thought is they will stay at Mar-a-Lago initially after leaving the White House," the source said. 
In any case, living in Mar-a-Lago full time is not an option, thanks to a deal Trump reached with Palm Beach officials. Under the agreement, Trump is not able to declare Mar-a-Lago as his residence because it is a club.