Will Melania And Donald Trump Live Apart After He Leaves Office?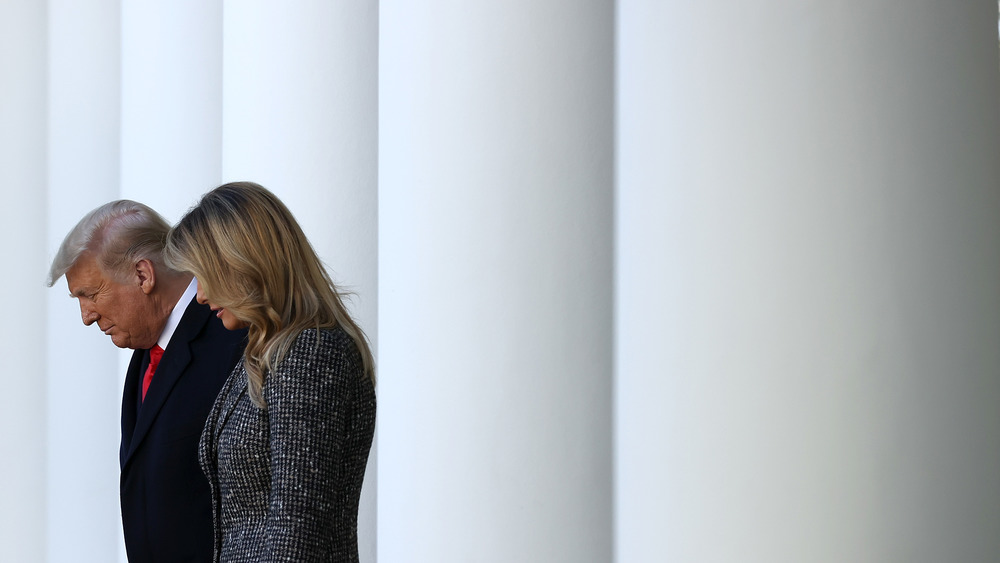 Chip Somodevilla/Getty Images
Now that the Trump Administration have begun the initial steps of transferring presidential power to President-Elect Joe Biden, there will be many upcoming unknowns to address. However, one of the big questions on peoples' minds has nothing to do with the political side of this transition, but perhaps a more personal side.
It's no secret that Melania and Donald Trump have had a relatively cold exterior to their marriage. Throughout the duration of his presidency, the First Lady has made headlines for what some interpret as disdain for her husband, through body language, a lack of physical touch, and several instances where she was seen supposedly smacking away his hand (via ELLE). The dichotomy of their relationship is a stark difference from that of previous presidents, including the Obamas, who had an outwardly loving and kind relationship that they never shied away from showing. So now that the Trumps are leaving the White House, what will happen to their marriage?
Melania's eagerness to leave office is making people question where she will settle down next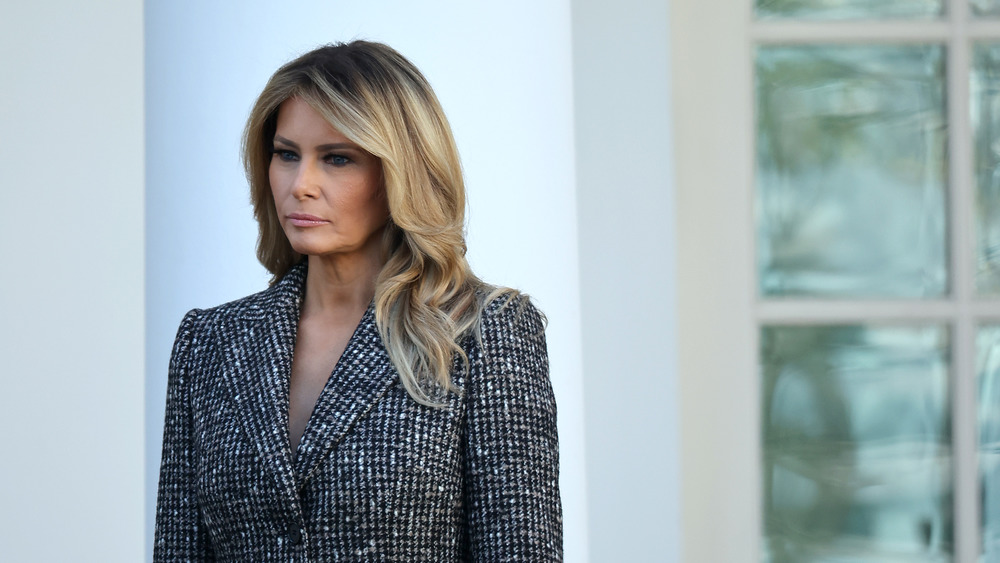 Chip Somodevilla/Getty Images
While Trump refused to concede his loss for longer than anyone expected, it seems as if Melania can't wait to get out of the White House. She has sometimes shown indifference toward her role as first lady and, according to a coworker of hers, would allegedly demand, "Stop calling me first lady" (via The Washington Post). Many other sources who are close to the Trump family considered their marriage to be strictly "transactional" (via OK Magazine). Former political aide Omarosa Manigault Newman believes that the couple's 15-year marriage is essentially over, adding: "Melania is counting every minute until he is out of office and she can divorce" (via Daily Mail).
People can't help but wonder what will become of the couple once they're finally out of office. Will they stay married? Will they continue political careers? Will they even continue to live together?
Sources suggest that they will be living in completely different states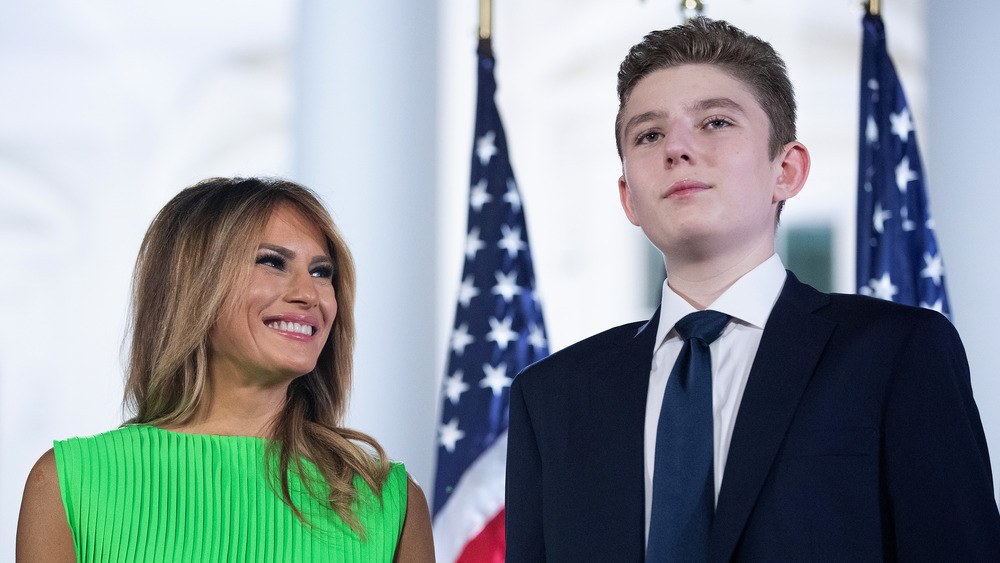 Chip Somodevilla/Getty Images
Trump is allegedly interested in retreating to his home in Mar-a-Lago, Florida. But will his wife join? We're not so sure that she will. Some sources believe that she will flee to New York City, a place that she has considered to be home for much of her life. As one insider put it for the podcast Naughty but Nice, "For the past four years Melania has missed her life in New York. She loves the city and the lifestyle she used to have and cannot wait to get it back at Trump Tower. She basically put her life on hold to be with her husband in D.C. She never wanted any of this" (via OK Magazine).
Furthermore, Melania seems interested in continuing the life she had before her first lady lifestyle — for more than just herself, but for the sake of her son, as well. "It isn't just her life that she wants to return to normal, it's her sons too. Even people that don't like this First Lady will admit that she is a great mom. Barron will be her focus post White House," the source continued.
Well, with President-Elect Joe Biden taking the reins come January 20, we'll just have to wait and see what becomes of the Trump couple.