The Real Reason Clare Crawley Called Dale Moss Her Husband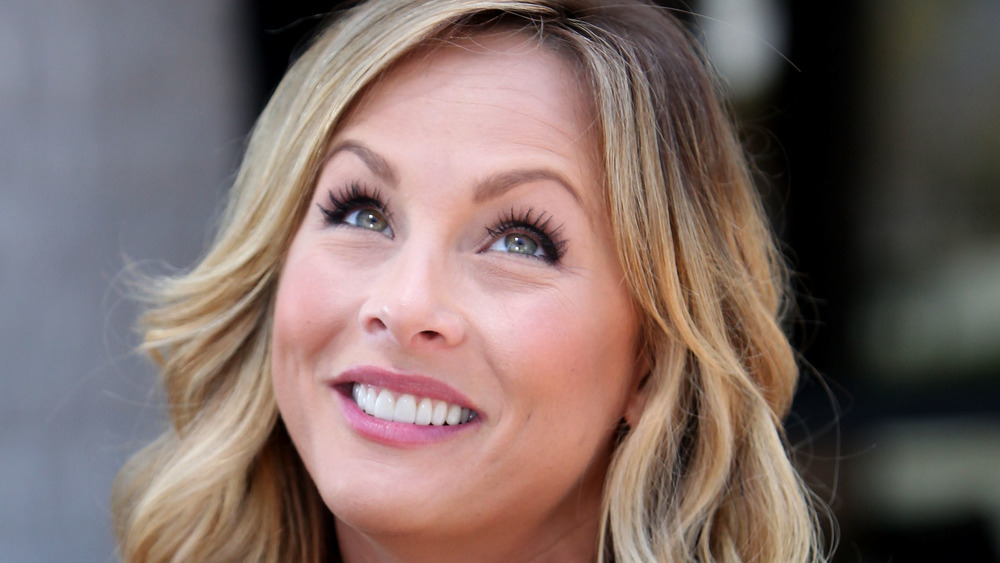 David Buchan/Getty Images
Remember when Clare Crawley called Dale Moss her fiancé on an early episode of The Bachelorette? And we were like, "What?" Of course, the couple went on to get engaged after knowing each other for a very short time. And by many accounts, including Moss' if you check out his Instagram, they are now happy together. And, perhaps, planning a future. 
But Crawley recently referred to Moss as her spouse, which had the internet freaking out, wondering if the quickie couple had already said "I do." Speculation was already brewing about a secret wedding. Then, the former Bachelorette said this during an Instagram story last week: "Nothing makes me happier than grocery shopping with my husband" (via Us Weekly). Um, okay. Was this another case of jumping the gun with her verbage for Crawley? Or had the pair indeed gotten married without so much as a camera rolling or selfie shared?
Clare Crawley clears up what happened when she called Dale Moss her husband
As a follow up to the puzzling Instagram clip that left fans with tongues wagging, the 39-year-old added another video with the caption, "Slip of the tongue! We aren't married" (via ET Online).
So it seems Crawley is always one step ahead of the game with her pet names for her man. But Moss isn't scared away, with the newly-engaged gent telling Chris Harrison after leaving the show with Crawley, "She says [she loves me] a lot. The feeling is mutual... I love her with every ounce of my being. The most exciting thing is what we have coming up" (via ET Online).
The couple has also started talking about what their nuptials might look like, with Crawley saying during a recent Bachelor Happy Hour podcast, "My vision is to, because I've never been a fan of big weddings, but I really want to go, like, island hop to different countries, different like tropical places, have a couple different just me-and-him ceremonies, and come back and have just a huge beautiful party with everybody" (via E! Online).