Bill Barr Is Worth A Lot More Money Than You Think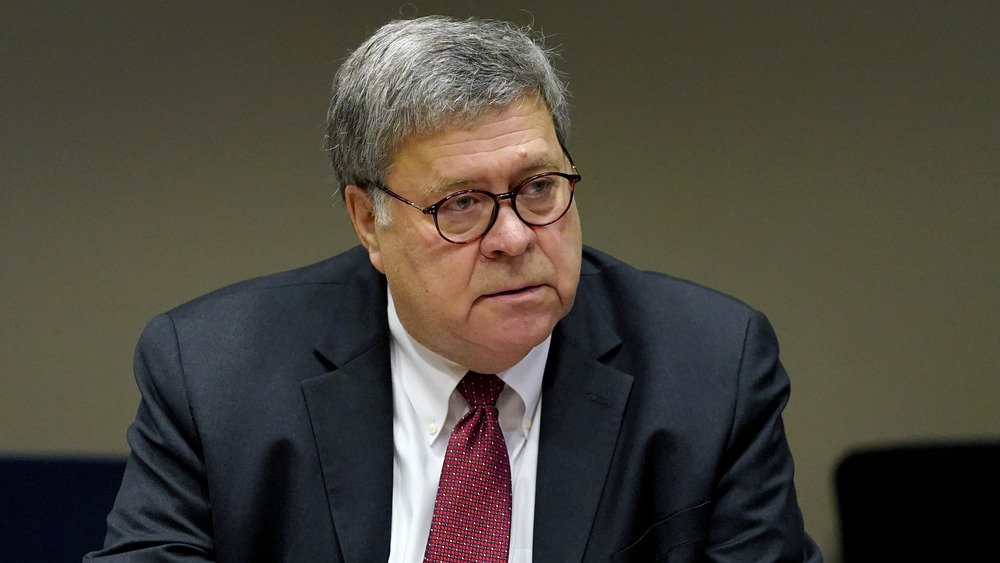 Pool/Getty Images
Attorney General Bill Barr is officially leaving the Trump administration after a statement of his resignation was made on Monday. According to CNN, Barr's departure was announced by President Trump on Twitter stating, "Bill will be leaving just before Christmas to spend the holidays with his family." It's no secret that there has been some tension between the two recently as Trump's claims of fraud in the 2020 election have been unfounded. The announcement of Barr's departure was made after President-elect Joe Biden obtained well over the 270 votes needed in the Electoral College to secure the presidency (via The New York Times). 
Though, despite the tension, the president's tweet on the resignation seems to show that the two are on good terms, stating, "Our relationship has been a very good one, he has done an outstanding job!" According to Politico, Trump also tweeted out Barr's resignation letter that states Barr will be "wrapping up a few remaining matters important to the Administration" in the next week, and will officially leave on December 23. 
As he departs his post at the White House, we're all wondering just how much the AG is really worth. No need to worry about Barr — even if he remains unemployed he'll be just fine...
Bill Barr's fortune is estimated at $40 million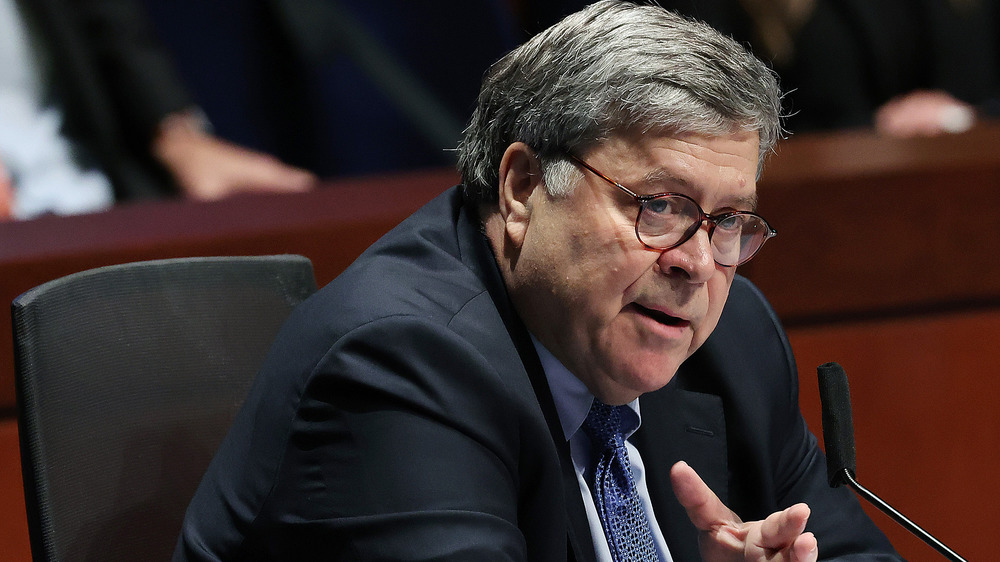 Chip Somodevilla/Getty Images
Before serving as the attorney general for Trump, Barr held the same position under George H. W. Bush's administration. Despite having these high profile jobs, Barr made most of his money out of office, according to Forbes, collecting money "as an executive and director for some of America's largest companies." Back in 2019, it was reported that Barr had estimated net worth of $40 million. 
After leaving Bush's one-term presidency back in 1993, Barr was able to bounce back as "general counsel" at the GTE Corporation, which later became Verizon. Finding himself in a similar boat this time around with Trump's administration, who knows where Barr will end up next. He can go the same route he did in the '90s which led him to making more money, or really take advantage of this time off to be with family. Either way, it seems as though there is no bad blood. Barr even thanked the president in his resignation letter, according to USA Today, stating, "Few could have weathered these attacks, much less forge ahead with a positive program for the country."