Pete Buttigieg's Love Story Will Melt Your Heart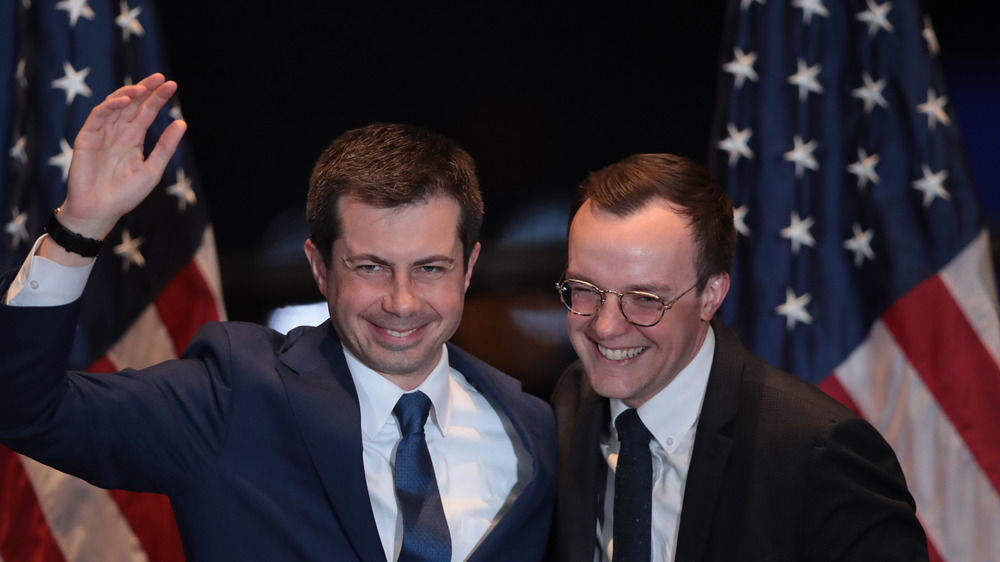 Scott Olson/Getty Images
We may receive a commission on purchases made from links.
South Bend mayor and former Democratic presidential hopeful Pete Buttigieg and his husband Chasten Buttigieg have a Hallmark movie-worthy love story that's sure to melt any heart — that is, if you're a Hallmark fiend (c'mon, we know you are). 
During an interview with People in September 2020, the couple discussed their respective books (Pete's Shortest Way Home and Chasten's memoir I Have Something to Tell You) and how they each approached their love story. Pete described the "really moving" experience of reading Chasten's POV regarding how they met and fell in love. "[H]e tells it in a certain way on the page that hopefully a lot of people see some of their story in. It was different," Pete said, mentioning how their first date in 2015 was "kind of amazing." 
"I was just so done with the heartache and the uncertainty, and what was clicking for me was how open and vulnerable Peter was, mirrored to mine," Chasten explained. "He jokes because I put so much out on the table on our first date, but I was just so tired of getting my heart broken and being taken advantage of." Chasten revealed he was able to have "really tough conversations" with Pete about a past experience with sexual assault, further building trust. "I finally felt safe enough to lean on somebody and talk to somebody about them. And Pete held my hand through a lot of that and just made me feel so much more whole and seen and heard." 
Pete and Chasten's love for each other grew exponentially after a frightening episode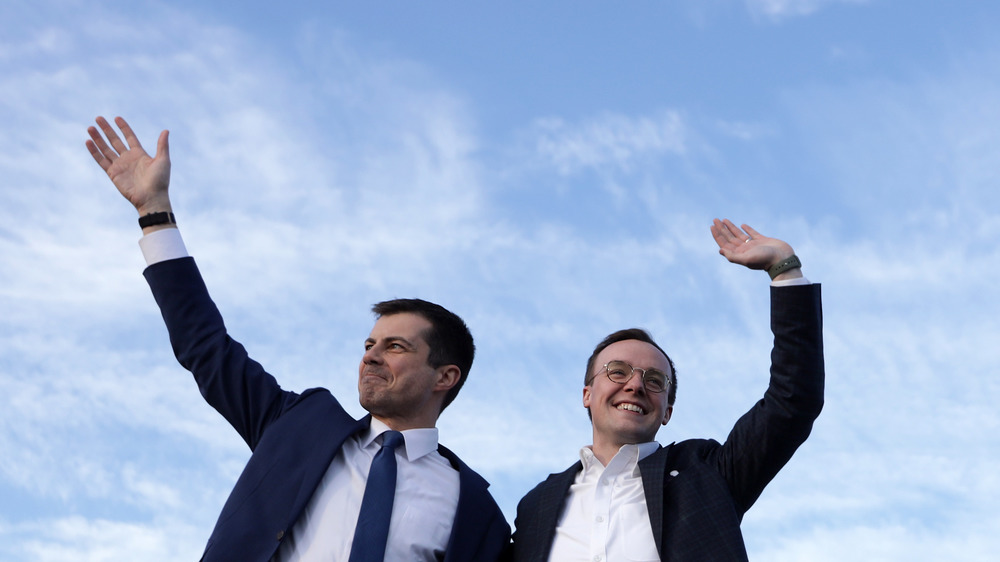 Alex Wong/Getty Images
Although Pete and Chasten grew close as their relationship went on, a certain incident caused them to go even deeper. In his book, Chasten writes of a traumatizing bomb scare that happened while flying to Germany to meet Pete (per People). "I decided, the moment that plane took off, that when he got to Germany, I would propose to Peter," Chasten wrote. Pete also discussed his side of the story in Shortest Way Home, describing the incident as "seven minutes in which I doubted I'd see him again," sharing how it caused them to become more intimate. 
Chasten also noted that he and Pete were at a "no bullsh*t" time in their lives as adults and ultimately decided to move in together after travelling so much. "I felt like the decision for us was more like, 'You're spending all this money on gas and you're traveling and moving around and this and that. Like: why don't we just try it, and if it fails, I just ... leave?' Chasten said. 
Pete added, "I'd just been out for a matter of months, and Chasten had — you could say you'd had your ups and downs in terms of relationships and knew what you were looking for. I think both of us in different ways were experiencing something very new. But for me, it was just the texture of the relationship that I realized over time was right."