How Kacey Musgraves Almost Gave Away A Hit Song To Another Artist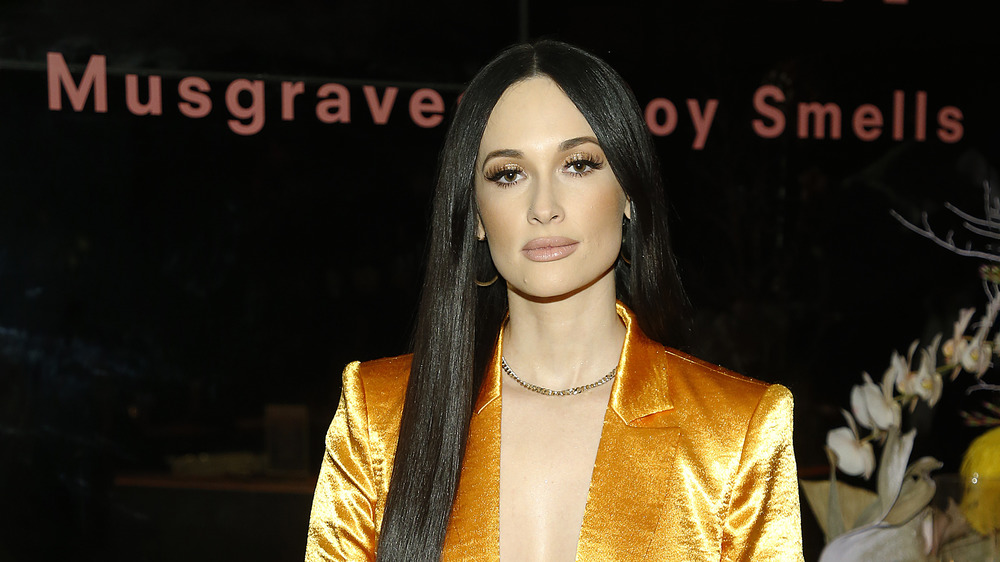 John Lamparski/Getty Images
Country singer Kacey Musgraves has had a meteoric rise to the top of the country charts, and the singer has won over country fans and non-country fans alike. In fact, her fourth album, Golden Hour, won the 2019 Grammy award for Best Country Album and Album of the Year.
Musgraves was born in Golden, Texas, and grew up listening to the likes of Shania Twain and Sheryl Crow, as well as the Spice Girls and Backstreet Boys (via The Guardian). This illustrates the juxtaposition between Musgraves' country roots and her pop influences, and why her music sometimes expresses sentiments that not all country music fans are on board with.
However, Musgraves is more concerned about staying true to herself than she is to any genre. "I've never considered myself a country artist," Musgaraves told The Guardian in 2019. "I'm not focused on what is or isn't country music. I couldn't care less. Does it feel like me? Then I'm f***ing game."
Which is why Musgraves almost gave away what would be one of her most popular songs.
Musgraves follows her own arrow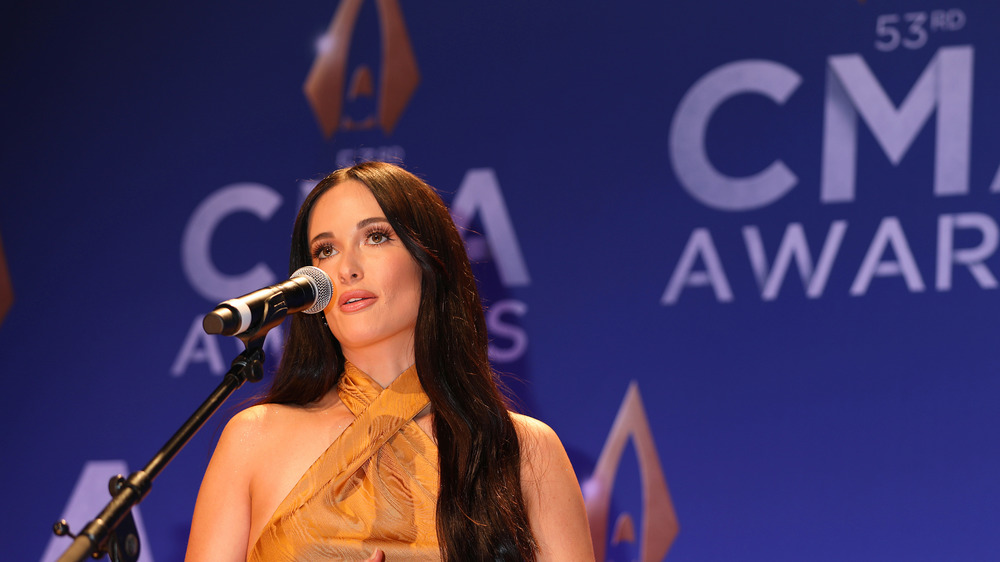 Leah Puttkammer/Getty Images
In an interview with Reese Witherspoon on her series Shine On with Reese, Musgraves revealed that she felt pressure not to record her song "Follow Your Arrow" because the lyrics were in support of LGBTQ+ communities, with lines like, "roll up a joint, or don't... kiss lots of boys, or kiss lots of girls if that's what you're into" (via Genius).
"[My label was like], 'People are going to hate it. You're going to go down in flames in the country world,'" Musgraves recalled. "I was like, 'Look, I'm fine with that. This is something I want to say, and there's all kinds of country people out there,' you know" (via Billboard).
So who did Musgraves consider giving her song to? None other than pop star Katy Perry, who has a loyal LGBTQ+ fanbase of her own. But by choosing to hold onto her song — even at the cost of angering some — Musgraves proved exactly why she's such a champion of marginalized communities.
Musgraves vs. the country establishment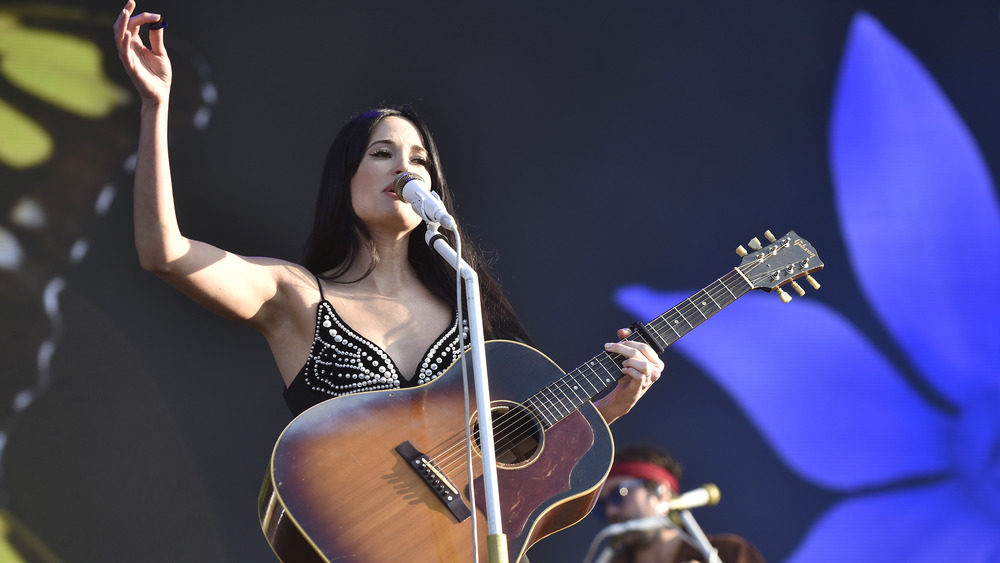 Tim Mosenfelder/Getty Images
This wasn't the first time Musgraves caused waves in the country music world. Her first single, "Merry Go 'Round" off of her 2013 debut album Same Trailer Different Park contains lyrics about "mama's hooked on Mary Kay" and "brother's hooked on Mary Jane" (via Genius). The executives at Musgraves' record label were concerned that the subject matter was too risky for a first single — and yet, the song went on to score a Grammy for Best Country Song (via W Magazine).
Musgraves has also been scrutinized for seemingly minor infractions — something she notes happens far more frequently to women than it does to men.
At the April 2019 Academy of Country Music awards, Twitter users were quick to note that when host Reba McEntire performed a new song, the entire audience rose to their feet; the entire audience — minus Musgraves (via The Guardian).
Responding to this, Musgraves told The Guardian, "At this point in my career, if you see me at some kind of show, you should enjoy the fact that I'm not a robot. Do you ever see someone analyzing Chris Stapleton's face? Men don't get that. Everyone needs to drop it."
One thing is for certain, Musgraves is challenging what it means to be a country star and using her music — and her voice — to fight for all, no matter what their affinity.