Kelly Clarkson Reveals The Garth Brooks Classic That Got Her Through Her Divorce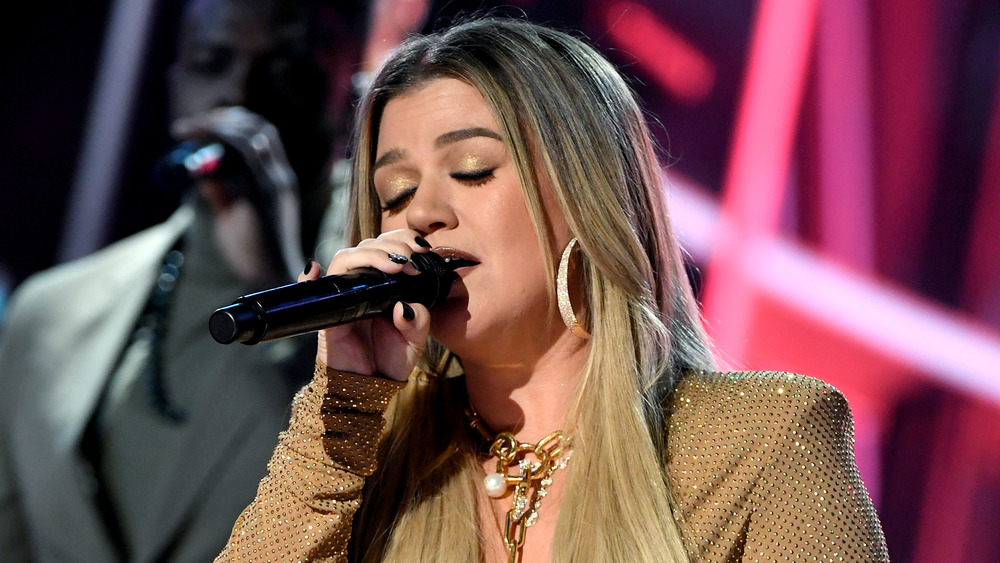 Kevin Winter/Getty Images
Kelly Clarkson's divorce has been anything but amicable after she and her husband called it quits earlier this year. After seven years of marriage, the singer filed for divorce from talent manager, Brandon Blackstock, citing irreconcilable differences. "They clashed on so many levels, and being in quarantine together heightened their problems to the point of no return. So she filed for divorce," a source told Us Weekly. "Everyone thought Kelly and Brandon had the perfect marriage, but they definitely didn't. Brandon's very laid-back, whereas Kelly's pretty high-strung."
Making matters stickier, Blackstock's father's company, Starstruck Management Group, sued the songstress in September for unpaid commissions following their management of her various opportunities. The outlet reports that, following a countersuit, the company responded with, "It is unfortunate that Kelly is again attempting to avoid paying commissions that are due and owing to Starstruck to try and achieve some perceived advantage in her ongoing custody and divorce proceedings."
Throughout the ups and downs, Clarkson has stayed true to herself by singing, creating and listening to her favorite songs. On a recent episode of the Kelly Clarkson Show, she sat down with country crooner, Garth Brooks, and told him about her reliance on one of his songs, People reports.
Garth Brooks' song inspired a track on Kelly Clarkson's next album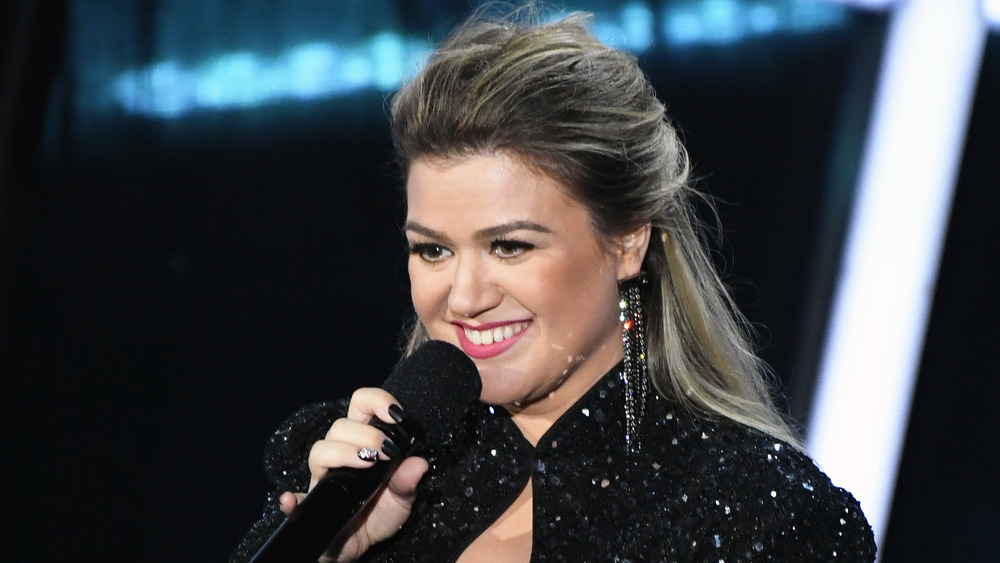 Kevin Mazur/Getty Images
On the show, Clarkson and Brooks discussed her response to the split. She also revealed that Brooks' song, The Dance, made a big difference when it came to expressing the conflicting emotions she was experiencing. "So I'm going through a divorce and there's been like a lot of books and people always give you stuff to help, especially when you have kids and stuff," Clarkson said. "And there's so much shame and guilt, and everybody sends you stuff, and I was just kind of working through it."
She went on to explain how she couldn't fully express the opposing emotions until she heard Brooks' song. "I was listening to my playlist and 'The Dance' came on. And I was like, 'No, that's the thing. That's it,'" she said. The singer's next album will include songs she's written throughout the divorce proceedings, including a song inspired by The Dance. "All of the books were helpful, but it's so funny, I guess because I'm a musician, but I was listening to 'The Dance'... [and] I got the point," Clarkson explained.
With custody of the couple's two children, Clarkson certainly has her hands full between a thriving career, new album and messy divorce. Luckily, an old favorite song gave her the relief — and inspiration — she needed.