Ellen DeGeneres Reveals Her Worst COVID-19 Symptom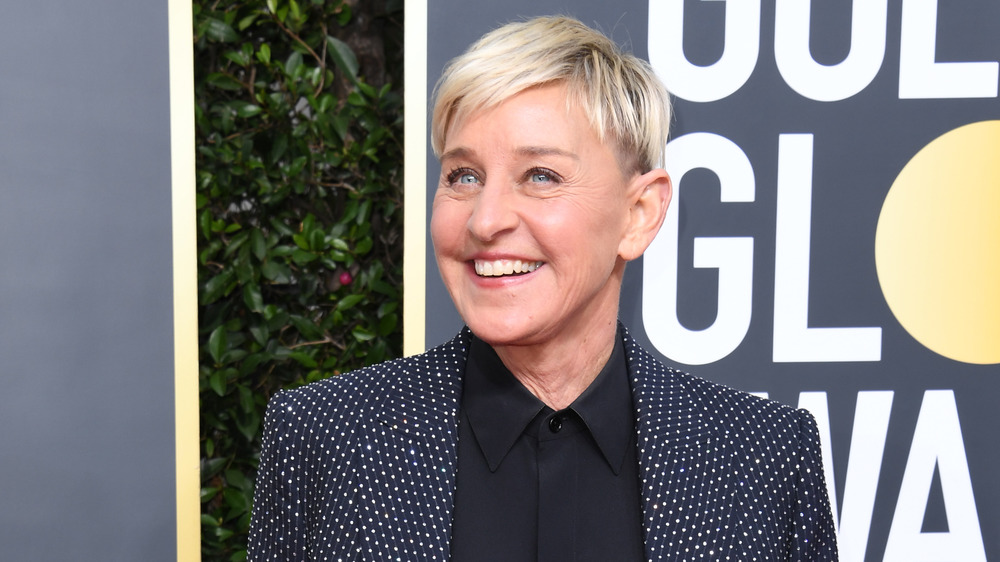 Jon Kopaloff/Getty Images
On December 10, Ellen DeGeneres shared via Twitter that she was the latest celebrity who had tested positive for COVID-19. At that time, the once-embattled talk show host noted she planned to see everyone after the holidays — but now, about a week before Christmas, DeGeneres is updating her fans on her health status, as well as sharing a side effect of the virus she says "they don't tell you" (via People).
In a video post on Instagram titled "A little update," DeGeneres shared with fans that she is feeling "100 percent." But, the comedian revealed she did suffer from an unexpected symptom of COVID-19, which she described as "excruciating back pain." DeGeneres notes she didn't know that could happen with this illness, and um, neither did we. But then the 62-year-old shared she talked to other people and found out bad back pain is rather common when you get infected.
Fans also experienced Ellen DeGeneres' odd COVID-19 symptom
Several comments to the post seemed to confirm what DeGeneres experienced, with one writing, "Omg! Just got over it and the back pain/aches were SO BAD!!! Feel better!" Another follower shared, "OMG yes Ellen! HORRIBLE back pain!!! I'm so glad you said this. My husband and I both experienced the exact same thing!" And yet another commenter confided, "My worst symptom was back pain! Not many people I know have had that symptom."
The star went on to thank her well wishers in the post, whom she shared about a week ago were really encouraging given her diagnosis. "Thank you for all of your sweet messages," DeGeneres captioned an Instagram selfie of her resting on an impressively-comfortable looking body pillow, in impressively-comfortable looking pants, adding, "They're helping a lot." At that time, celebrities from Reese Witherspoon to Octavia Spencer and Ricky Martin sent love her way in the comments, and said they hoped she felt better soon.