How The Pandemic Could Permanently Change Bachelor Nation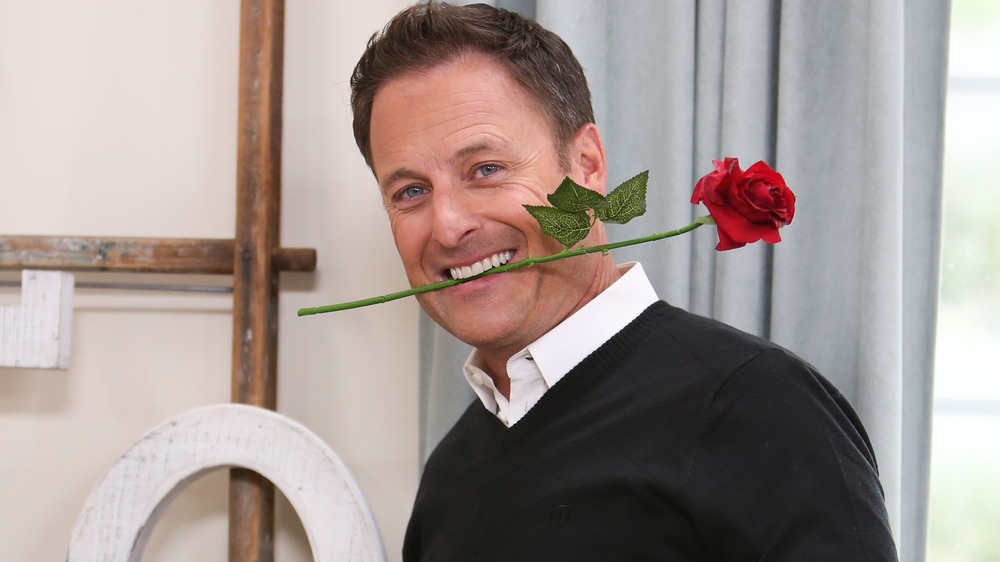 Paul Archuleta/Getty Images
It's no secret that the coronavirus pandemic has changed many things in our lives that will perhaps never be the same: the way we interact with crowds, how often we wash our hands, our ability to be alone for long periods of time, and so much else. But perhaps no one could have predicted the effect that it would have on the Bachelor Nation as a whole.
While the Bachelor franchise is no stranger to drama, this year brought a whole new level of confusion and stress as we've never seen before. On top of the fear of not finding love, contestants also had to worry about following pandemic rules and their overall safety. This year's Bachelorette and the show's subsequent contestants had to quarantine and take COVID tests before being on the show. According to The Hollywood Reporter, the cast and crew had to spend the entire season "living on-site at the isolated location, with testing prior to arrival" that was continued consistently during the season. Visitors and press were also not allowed on set.
But while some of these strict rules might seem a bit intense, host Chris Harrison recently opened up about some aspects of filming during the quarantine that he'd like to keep moving forward.
Chris Harrison finds Bachelor Nation quarantine rules to be quite intimate
This year's Men Tell All, in which the contestants from the Bachelorette meetup to discuss the events from the past season looked quite different from other years. According to ET, only nine men appeared on the Tell All that aired this week, which is about half the number that usually shows up. In addition, while the live studio audience usually adds a degree of drama and excitement, there was no audience this year. 
If that's not all, the show usually includes a "hot seat" in which each man will take a seat right next to Harrison and be asked some hard questions, but this year, everyone stayed in their own seats. While this is quite a dramatic change from previous years of the Tell All, Harrison says he actually enjoyed how it played out.
"I love the way we did the Tell All," he shared, but remarked he still wants his "audience back," adding, "I love the vibe, I love the energy so I want people back. But I like the intimacy [of] having a few heavy hitters on the couch really having to face each other in this arena." As he went on, "It made it more honest,  it made it more open. You're hearing from the people that were really there when it mattered."
The pandemic made travelling impossible for Bachelor Nation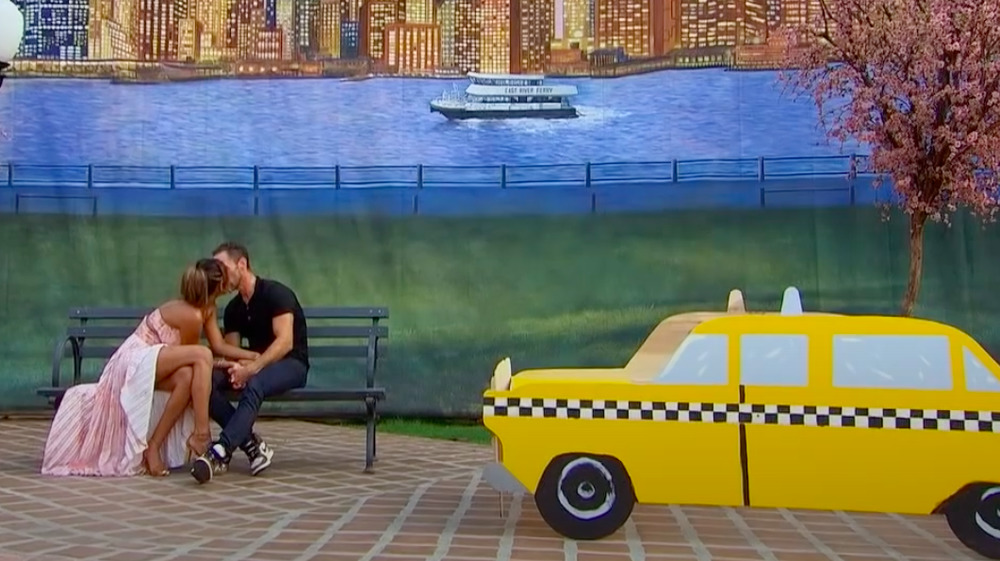 YouTube
Bachelor Nation is beginning its preparation for Matt James, our newest Bachelor, who we can't wait to meet. But unfortunately for James, quarantine rules will still apply. The entire season will be filmed at Nemacolin Woodlands Resort in Pennsylvania, which similarly mimics the lack of location on the Bachelorette (via Cheat Sheet). Clare/Tayshia's season was filmed entirely at the La Quinta Resort in California, which is a huge deviation away from the franchise typically filming in exotic locations with extravagant international dates (via ET). Previous seasons have seen vacations in St. Lucia, New Zealand, South Africa, Vietnam, Croatia, and more (via Town and Country).
As positive as Harrison has been about the quarantine conditions of the franchise this year, he admits that the show is really missing travel. "The travel and getting people back is something I definitely want," Harrison said.
Looks like this year's Bachelor Nation is going to have to get used to dating just like the rest of us: a.k.a., not being flown to a new country every week.