Why Rachel Lindsay Is Fighting Hard To Keep Ben From Being The Next Bachelor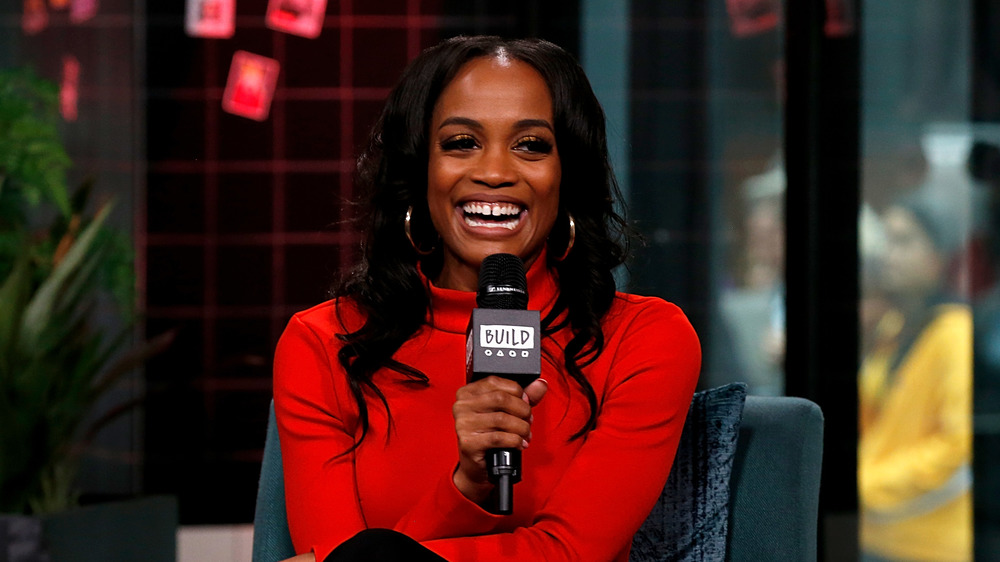 Dominik Bindl/Getty Images
Ex-Bachelorette star Rachel Lindsay is not a fan of the idea of Ben Smith being the next Bachelor. 
On the Wednesday episode of Bachelor Happy Hour podcast, Lindsay spoke out about Tuesday's episode of The Bachelorette, which featured current star Tayshia Adams sending home Smith due to his inability to properly express his emotions (per Bustle). Comparing Smith to one of her former top picks, Peter Kraus (who was the runner-up on Lindsay's season but didn't propose), Lindsay warned against the idea of Smith becoming a possible contender for The Bachelor, calling out his misleading ways. 
"He does just enough to stay by," Lindsay stated of Smith. "He reminds me of Peter Kraus. He reminds me of him in the way that he gives you just enough, but if you really break down what he's saying, it doesn't match up." 
She added, "So, it's like, 'I don't believe you.' Like, I'm into you. I like you. I feel it, but there's something that I can't explain that's not adding up here." 
Rachel Lindsay begs Bachelor producers to never consider Ben Smith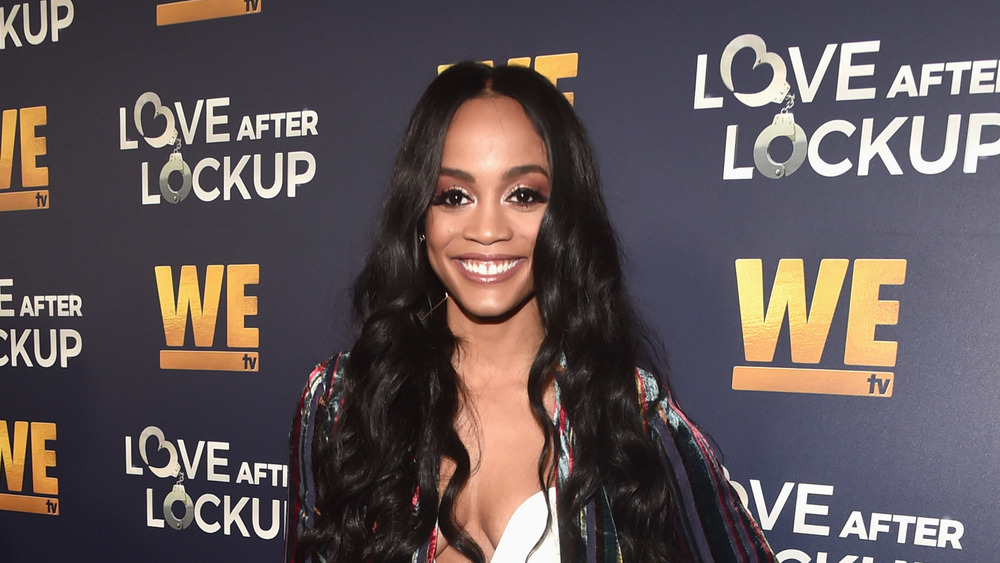 Alberto E. Rodriguez/Getty Images
As they did with Kraus, Bachelor Nation has begun to propose Smith as a great candidate for the next Bachelor following his elimination. Lindsay, however, reiterated what a bad idea she believed it to be. "Ben one thousand percent wants to be the Bachelor, [but] I beg producers, please don't do it," she said. "We've been here before with the person who is so desperate to be the lead, [and] it never works out. When they want it so badly, when they've been planning for it, calculating, [making] certain moves to get to that point and then you give it to them, it always messes up."
Lindsay also added that there were so many great contestants from Tayshia's group of men. "Don't pick him," she said of Smith. "I don't want to see it."
Although many fans didn't see Smith's elimination coming, a new teaser for the two-night finale suggest things could turn around in a surprising way, making the idea of Smith as the next Bachelor out of the question completely. In never-before-seen footage, Smith sits on the couch with Tayshia, telling her, "I've never felt this feeling, but I'm in love with you." Later on in the teaser, a knock at the door implies a surprise guest as Tayshia says, "There's a rose ceremony. What do I do with that?"