What You Didn't Know About Dakota Johnson's Legendary Grandmother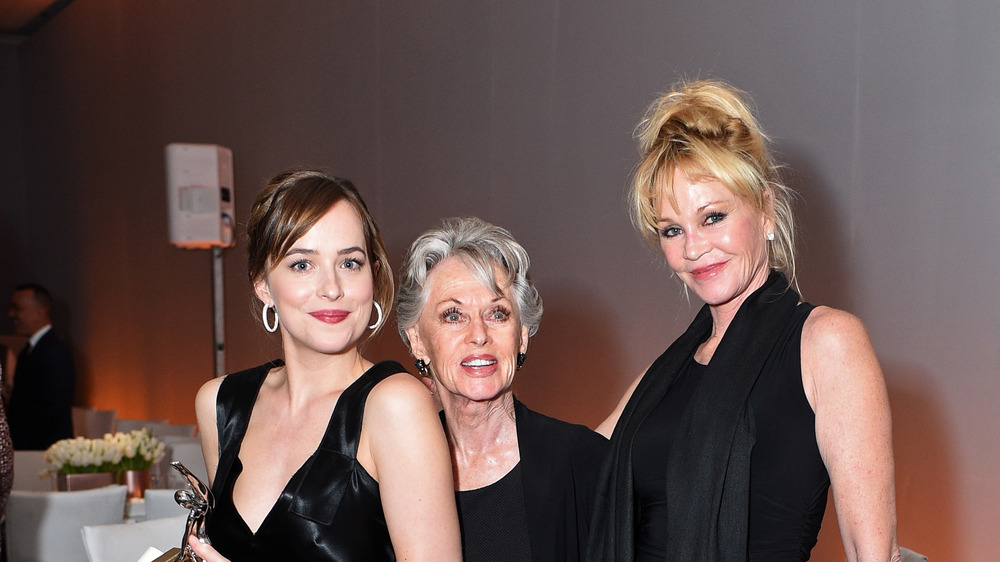 Stefanie Keenan/Getty Images
Actress Dakota Johnson won over audiences with her breakout role as Anastasia "Ana" Steele in the 50 Shades of Grey trilogy. And although she was a relative newcomer to the screen, Johnson was far from a stranger to Hollywood, as her family has long since established itself as Hollywood royalty.
As fans likely know, Johnson is the daughter of actress Melanie Griffith, perhaps most famous for her role in 1988's Working Girl, and Don Johnson, star of the TV show Miami Vice. But what many might not know is that Griffith herself had a famous mother, Hollywood bombshell and Hitchcock star, Tippi Hedren (via People). Hedren shared Griffith with her then-husband, Peter Griffith, a child star turned advertising executive (via PeoplePill). Melanie's half-sister, Tracy Griffith, was an actress for a time as well, appearing in films like The Finest Hour and Crazy In Alabama before becoming one of the world's first certified female sushi chefs (via Talk to Chef).
Who is Tippi Hedren?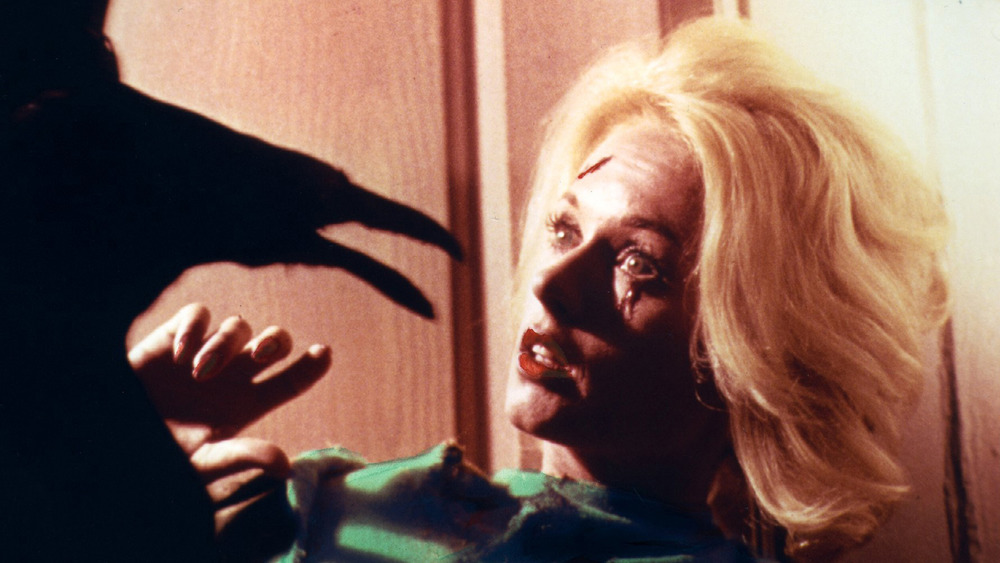 United Archives/Getty Images
Tippi Hedren first earned notice in her hometown of Minnesota, modeling in department store fashion shows (via W Magazine). But life had bigger plans for Hedren — and for a few generations after her. Hedren flew to New York City on her 20th birthday, and from there signed with the Eileen Ford Agency. Hedren would go on to grace the covers of Glamour and Life, before catching the attention of director Alfred Hitchcock.
Hedren starred in The Birds and Marnie, among others, and was widely known as one of his muses. But there was more to their relationship than met the eye; in 2017, Hedren came forward saying that Hitchcock repeatedly harassed her and when she did not reciprocate his advances, threatened to derail her career (via Variety). Hitchcock made good on those promises, and none of her future roles measured up to those she had with Hitchcock. However, Hedren, who famously has a love for big cats, put her efforts towards creating California's 80-acre wildlife habitat, the Shambala Preserve, as a refuge for big cat species, as well as the Roar Foundation.
Inside Dakota Johnson and her grandmother's relationship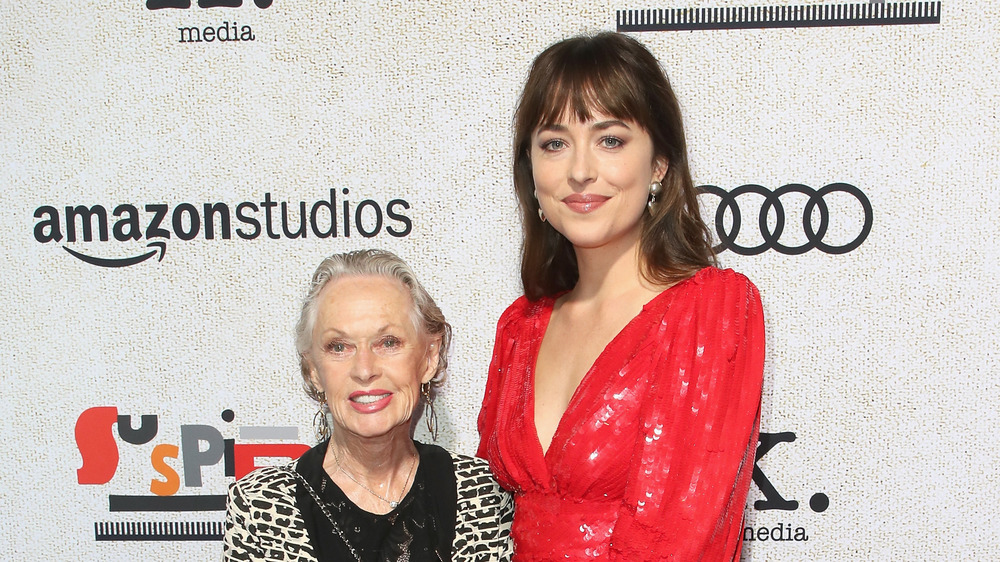 David Livingston/Getty Images
So would Tippi Hedren, Melanie Griffith, and Dakota Johnson appear onscreen together? Seems like they're open to the idea. "We could all be the whole life of a woman," Griffith threw out to Vanity Fair in 2016 when the three posed for their first formal portrait. However, Hedren confirmed that despite the fact that all three of them are in the family business — and their close relationship — they don't give each other acting advice. "...We never even talk about it," Hedren said.
More proof that Johnson and Hedren are a tight granddaughter-grandmother duo? Johnson even brought Hedren as her date to the 2018 premiere of her film, Suspiria (via Town and Country). In fact, the two walked the red carpet together and posed for pictures hand-in-hand.
So will audiences be getting that mother-daughter-granddaughter film soon? Well, thanks to Gucci, Hedren in 2018 made her return to modeling (via W Magazine), so perhaps a Hedren film renaissance isn't too far off.