This Is What Christi Lukasiak From Dance Moms Looks Like Today
It's been almost 10 years since Dance Moms premiered on Lifetime in July 2011. Christi Lukasiak quickly became a fan favorite thanks to her hilarious one-liners and refusal to tolerate Abby Lee Miller's absurd and often cruel antics. Meanwhile viewers immediately fell in love with Christi's daughter Chloe, a talented dancer who maintained her humble and sweet disposition even as she rose to stardom.
The mother-daughter duo left the series at the end of Season 4, after Miller mocked Chloe's appearance during a particularly heated fight with Christi. Luckily, Chloe thrived at a new dance studio and brought home both a Teen Choice Award and an Industry Dance Award within a year of her departure from the Abby Lee Dance Company. Chloe, now 19, currently lives in LA and attends Pepperdine University (via E! Online), but Christi is keeping busy at home in Pittsburgh. With a successful YouTube channel and Instagram business, we're not surprised to find Christi looks better than ever. And Chloe, too!
What has Christi Lukasiak been up to?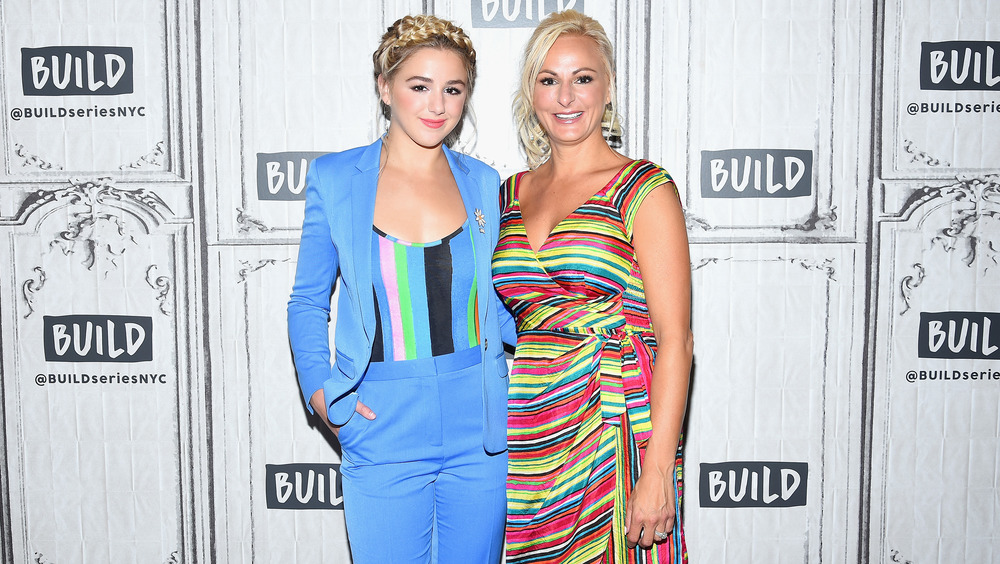 Ben Gabbe/Getty Images
Christi maintains an active presence on social media, with over 2 million Instagram followers and 1.5 million TikTok followers. She also founded the Instagram account Adulting 101 with Christi, which offers advice and encouragement in her signature humorous tone.
Although Chloe has moved across the country, Christi's younger daughter Clara is in 6th grade and keeps her mom busy. Despite still raising a child at home, Christi has maintained her social media presence, recently supporting the Black Lives Matter movement, encouraging her followers to vote, and celebrating Joe Biden and Kamala Harris' historic victory.
When the "OG" Dance Moms new podcast titled Because Mom Said So premiered, fans were quick to notice that Christi was conspicuously absent. Christi said she opted out of the podcast because she wants to leave Dance Moms in the past, as reported by Cheat Sheet. "I realized that I no longer wanted to only be 'Dance Mom Christi' and stuck in my same old patterns of behavior. It just didn't feel 'right' for me," she explained. "That doesn't mean I will pretend DM doesn't exist or never mention it again. Hell, it's too good not to mock and it was a major part of my life for a very long time. But, I've moved on."
We're glad to see that Christi has put the negative experience behind her and is enjoying a normal life — she and Chloe certainly deserve it after those brutal years on Dance Moms.