The Truth About Denise Richards' Divorce From Charlie Sheen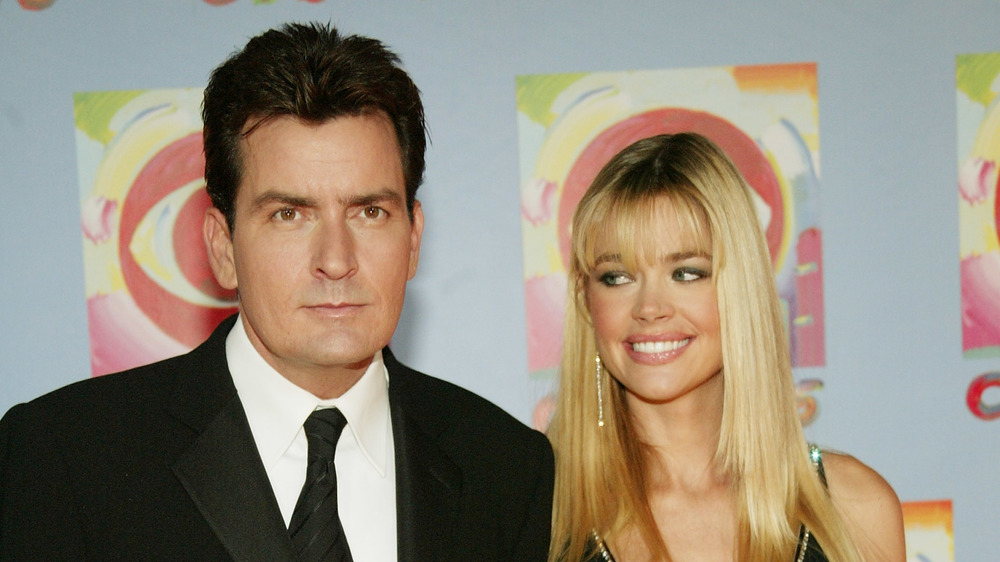 Evan Agostini/Getty Images
Denise Richards heightened her public profile again in 2019 after joining the cast of The Real Housewives of Beverly Hills, quickly becoming a fan favorite during her first season and drawing endless controversy following her second, Brandi Glanville hookup rumors be damned! (via Us Magazine).
It wasn't the first time the blonde beauty inevitably swirled her way through the gossip columns. After becoming a breakout star in Starship Troopers (1997) and Wild Things (1998), Richards met soon-to-be-husband (and Hollywood bad boy) Charlie Sheen while filming Good Advice in 2000 (via Women's Health). Their relationship didn't turn romantic, however, until 2001, when she made a guest appearance on his show, Spin City. 
The couple tied the knot in 2002 and had a daughter, Sami, in 2004. Then, in 2005, when Richards was six months pregnant with second daughter Lola, she and Sheen called it quits and subsequently sent the tabloids into a frenzy (via Page Six). Reflecting back on her earlier years, Richards told People how difficult the time period was for her and how she had "no real handbook" in handling life in the public eye. 
 "It's not something you can really prepare someone for," Richards said. "When I would do interviews I was very private, which I'm sure people now would find hard to believe because I've done reality shows and I'm on Instagram and stuff. When I started out, they wanted to imagine the actor in that role. And we would do our best to keep it and keep our private life private."
Denise Richards felt her divorce negatively affected her personal and professional life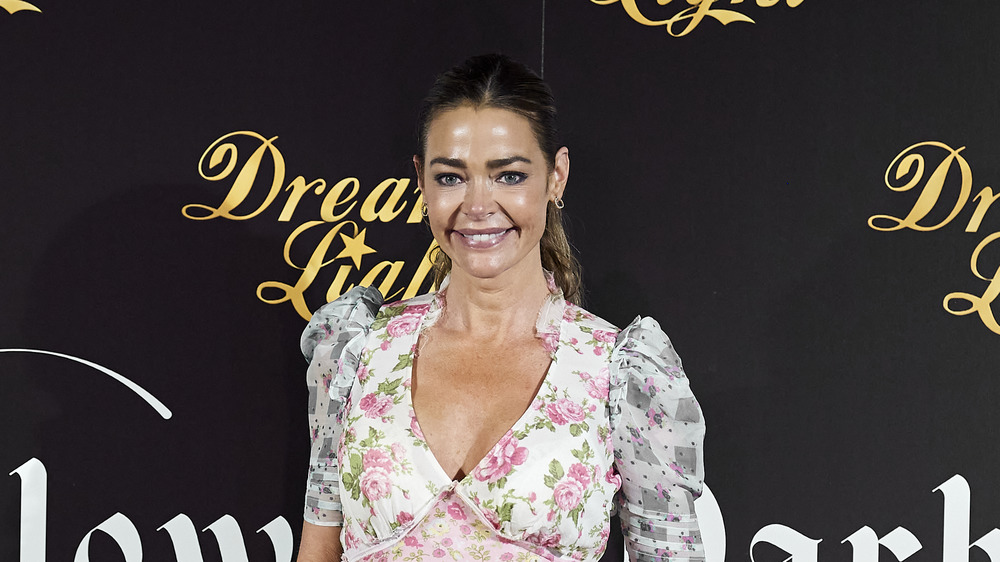 Carlos Alvarez/Getty Images
Not only did Richards' split affect her personal life, but her professional life as well, as the actress noted that it was "one of the hardest" times of her life as work dwindled. "It was a hard thing to navigate and I've made a lot of mistakes," she shared with People. "I obviously went through a very public divorce. It was hard for me to comprehend that my public divorce affected my work. I didn't understand it at that time because I thought, 'How come? That's my private life. It shouldn't affect my work.' But it did."
The mother of three added how she ultimately wanted to "keep plugging away" and do what she loved, so navigating the difficult waters of her career while raising a family and separating from her ex was more than enough for someone to handle. "It's hard being misunderstood and having stuff that is not true out there," the Bold and the Beautiful actress stated. "My older daughters, they're teenagers now and I can't keep stuff away from them at all. They will hear everything. I miss the time when I was able to shelter them from the negative publicity around our family quite frankly."