This Is Bachelorette Tayshia's Best Match, According To Astrology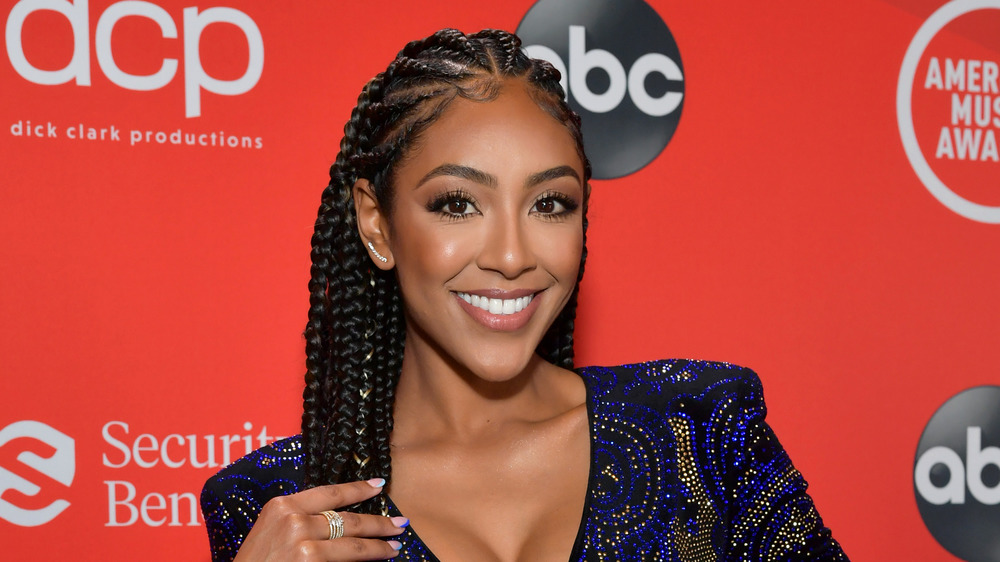 Emma Mcintyre /ama2020/Getty Images
Now that we've gotten through "hometown" dates on The Bachelorette, we're one step closer to finding out who Tayshia Adams is going to give her final rose to. Will it be Zac Clark, Ivan Hall, or Brendan Morais? All three suitors have demonstrated throughout the season that they can be caring and lovable partners for Adams, so it truly is a difficult decision. While following her heart and trusting her gut are always good options, if Adams wanted to listen to the stars as well, there's one particular bachelor who is a frontrunner, according to Elite Daily. 
Adams is a Virgo, born September 4, and if you know anything about Virgos, they're practical, hard-working, and love organization. According to The U.S. Sun, with her sun sign in Virgo, that means Adams is "constantly learning" and needs plenty of projects to keep her busy. That pairs nicely with Zac Clark, who is a Capricorn born on January 16. Elite Daily claims that with both Adams and Clark being earth signs, it makes them a power couple "who crave stability and security."
Tayshia Adams gushed over Zac Clark being a frontrunner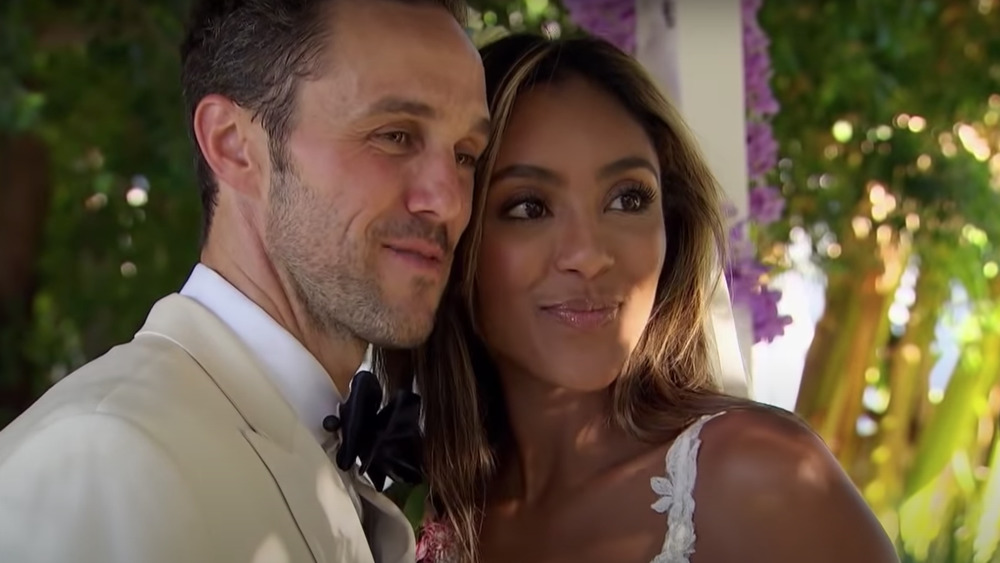 We already know that these two would look incredible together, after seeing their one-on-one wedding photoshoot date (via YouTube). Even Adams seemingly confirmed that she also believes Clark to be a frontrunner in the competition during her appearance on The Ellen DeGeneres Show. She confessed that Clark is "future husband material" and even said he was one of the "best kissers" of the bunch (via Bustle). 
If you follow the Reality Steve blog, it is rumored that Clark will be the one to secure Adam's final rose (via Cosmopolitan). Though, you never know. The other two men are also pretty compatible as far as astrology goes. Brendan Morais caught Adams' eye early on, securing her first one-on-one date (via People). As a Scorpio born on November 14, Morais could be the perfect match for Virgo Adams. According to Elite Daily, a Virgo-Scorpio relationship is one built on trust.
Then, there's Ivan Hall, who is a Pisces born on March 8. According to Elite Daily, a Pisces-Virgo relationship is built heavily on sex. However, after seeing their heartwarming "hometown" date where they cooked a Filipino meal together, you know there's so much more than a physical bond between these two (via Variety). 
Whatever happens, it seems the stars have truly aligned to bring Adams some incredible bachelors to choose from. Now, we'll just have to wait for the finale on December 22 to see who she ends up picking. It's sure to be, as host Chris Harrison would say, "the most dramatic" finale ever.