What You Don't Know About The Bachelorette's Brendan Morais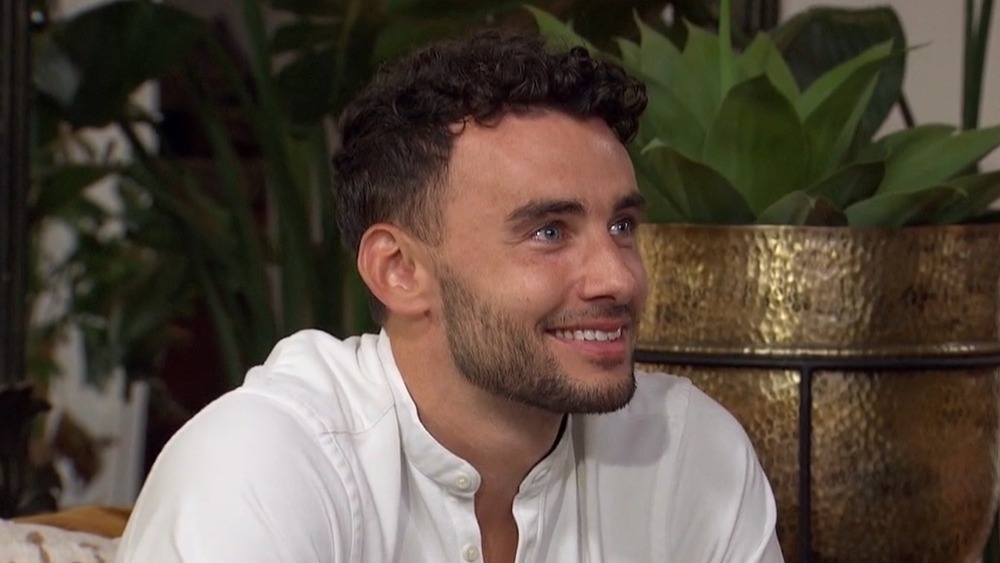 ABC
The Bachelorette lineup for Season 16 had seen some pretty solid suitors vying for the heart of Tayshia Adams, who took over when Clare Crawley decided to leave the show. Tayshia eventually whittled her future husband prospects down to three, one of which was nice guy heartthrob Brendan Morais. But despite Brendan and Tayshia hitting it off right away — he was given the first one-on-one date during her season — he went home before the finale. 
The turtleneck aficionado put his humble personality and piercing blue eyes to good use, and he came off as total husband material on television. And while Brendan was forthcoming about past relationships and his desire for a family of his own in the future, there's still a lot that most people don't know about the quiet charmer. 
While Brendan has a calming persona, he otherwise kept a low profile on the show, only letting his personality come through when it mattered the most. So, here is everything you don't know about The Bachelorette's Brendan Morais, and some of it just might surprise you.
The Bachelorette's Brendan Morais is a model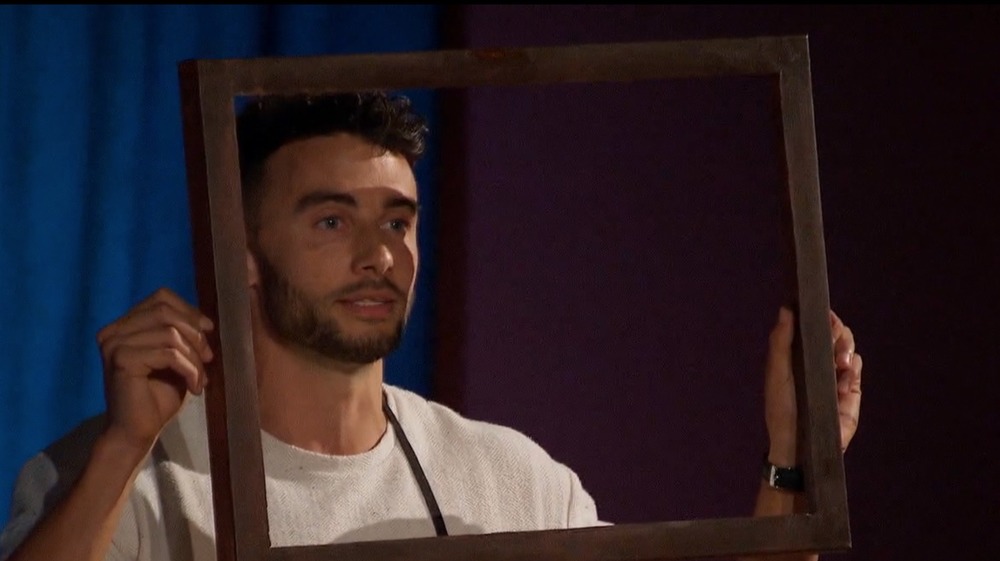 ABC
One look at this Massachusetts native's Instagram page and it's clear Brendan Morais is a part-time model. Though he didn't talk about it on the show, Brendan has posted tons of photos of him modeling for various campaigns on social media. And from the looks of it, he'd been modeling for a long time before he was ever competing for roses on national television.
Brendan is under NEMG model & talent management, and according to his portfolio, he has a wide range when it comes to his modeling versatility. Whether he's wearing sportswear or working denim, Brendan is clearly a seasoned veteran in the modeling world. He's also represented by the Maggie Agency, and according to his brother, Dan Morais, who appeared on the hometowns episode, Tayshia Adams wasn't the only one who's noticed Brendan's physical appeal. "He's obviously extremely talented and has the body of a Greek god," he shared about Brendan in an interview with the Milford Daily News. "He's obviously a stud."
Brendan Morais from The Bachelorette wants to be a father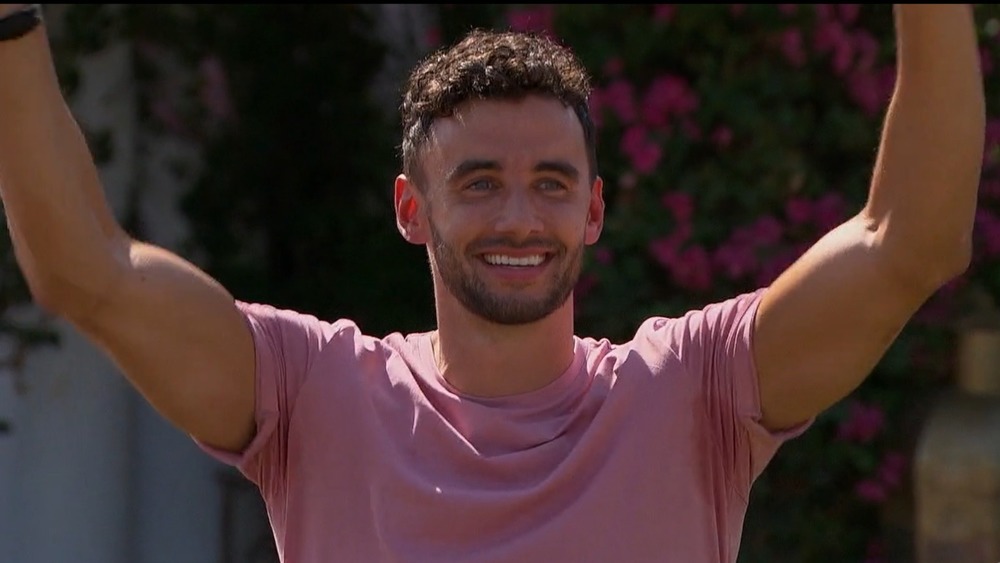 ABC
Many contestants go onto The Bachelorette to find love, but not everyone is ready for the commitment of having kids soon after getting engaged. But Brendan Morais checked all the boxes, as he not only knew what he wanted in a wife, but he was also forthcoming about being ready to be a father. 
Brendan's since-removed bio on ABC explained that his readiness to have a family stems from a tragic incident: Brendan lost his father at a young age, and ever since he's known that his purpose in life is to father children of his own. Additionally, Brendan spoke about his desire for a family on a one-on-one date with Tayshia Adams. On the date, he expressed how he wants to be a dad, and alluded to the fact that his previous relationship ended due to the fact that she didn't want kids. That would certainly be a deal-breaker for Brendan.
The Bachelorette's Brendan Morais is an actor and has been in movies and commercials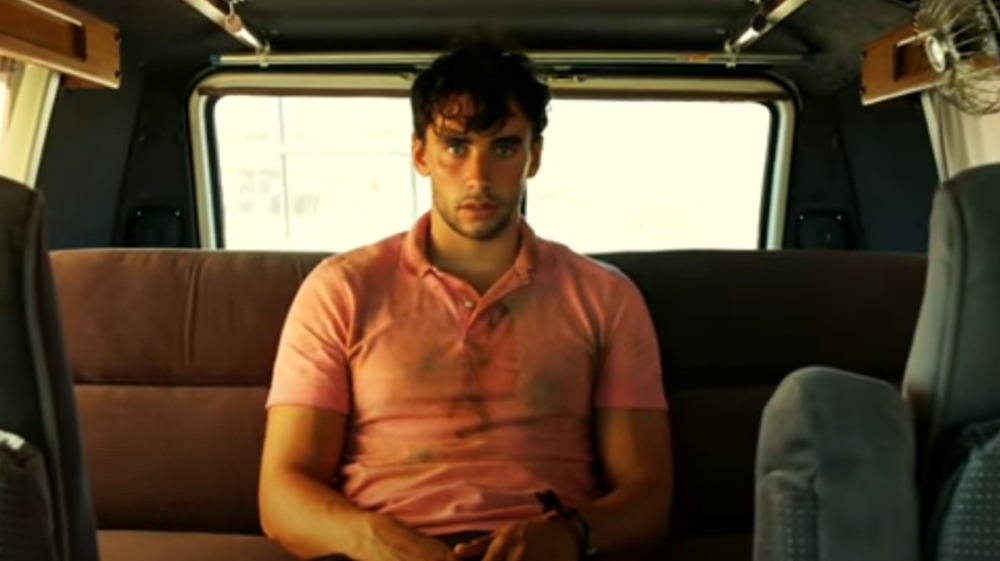 Youtube
Brendan Morais is a model, roofer, and, perhaps not surprisingly, an actor, as he's been in a few films and commercials over the past few years. The Bachelorette heartthrob has appeared in commercials for Jeep, FAGE Greek yogurt, Truly Hard Seltzer and JoS. A. Bank, as noted by Wicked Local. Pretty impressive!
But Brendan hasn't stopped at the small screen, as he's also appeared in several short and feature-length films. According to IMDb, Brendan appeared in shorts Chances and Ace of Spades in 2017. He also starred in the feature film Get Rich Free, an adventure comedy that also came out in 2017. Furthermore, The Bachelorette favorite has appeared in an unreleased film titled Full of the Void: Vacui ad Plenum, which appears to be a drama in which Brendan plays the God/Devil character. 
While Brendan's work in films is still relatively unknown, it's possible the reality TV star will find some bigger roles to showcase his acting chops, since he became wildly popular when he was vying for Tayshia Adams' heart.
Brendan Morais from The Bachelorette has a signature look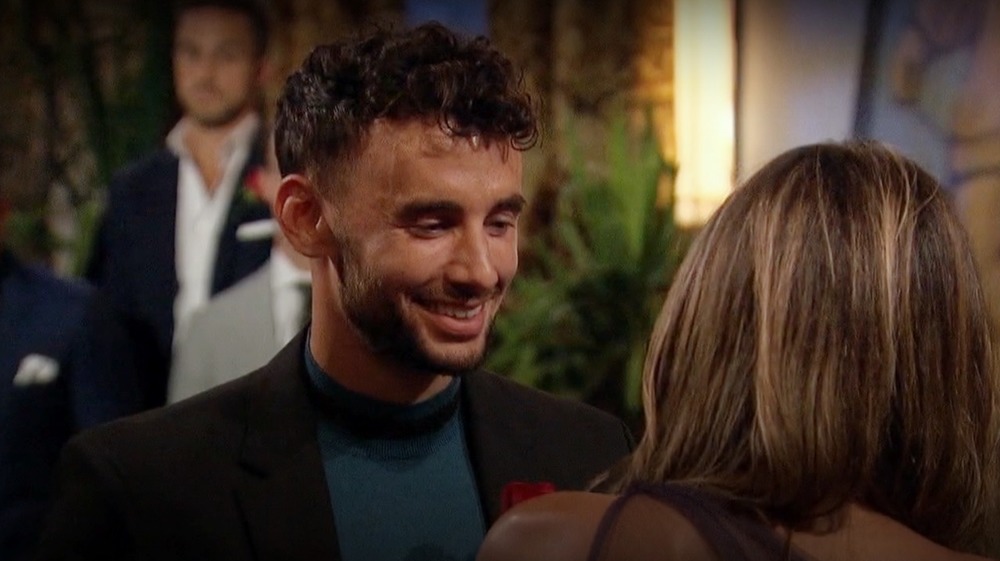 ABC
Season 16 of The Bachelorette certainly heated up, literally, as it was filmed at the La Quinta resort in Palm Springs in the middle of summer. But that heat didn't stop Brendan Morais from strutting around in unique fashion attire, consisting of a variety of turtleneck sweaters and blazers. According to since-removed Brendan's ABC bio, turtleneck sweaters are more than just an outfit for the model, as he claims they are his "signature look." On The Bachelorette, Brendan brought attention to his sweaters when chatting with Tayshia Adams, but it also seems like this look has been his signature long before appearing on television.
On Brendan's Instagram, he's posted many photos of himself sporting his iconic look in a variety of colors and styles. He even has a throwback picture of his "first" time wearing the sweater jacket combo when he was a kid. "Here's a picture of me rocking my first turtleneck, denim on denim and some classic Reeboks back in '94," he wrote in the caption.
Brendan Morais from The Bachelorette coached and played basketball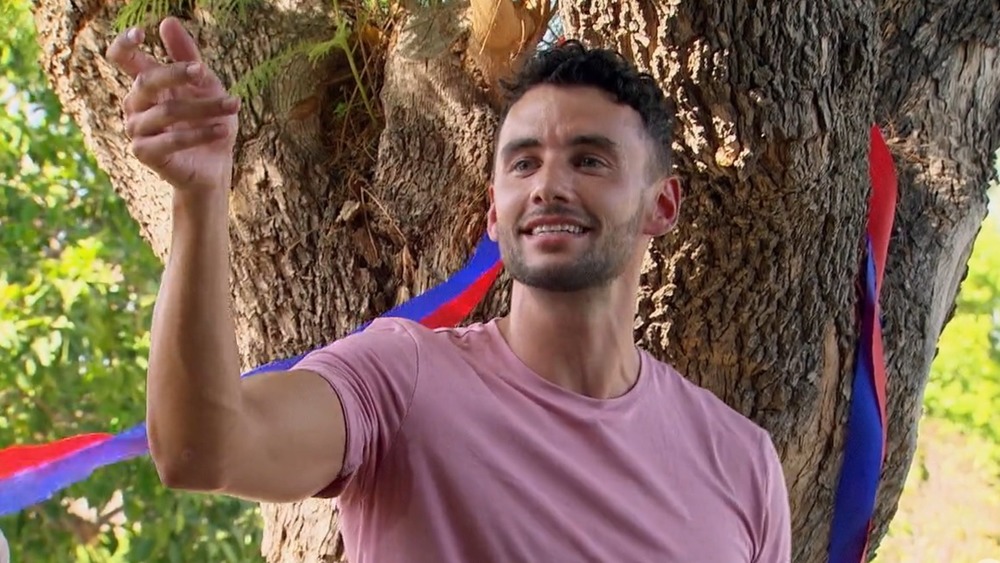 ABC
Brendan Morais is a man of many talents. Whether he's gearing up for a photo shoot or starring in movies, he was definitely one of the more dynamic Bachelorette contestants. Another thing to add to his long list of attributes, besides his cool guy exterior, is basketball player and coach. According to the Milford Daily News, Brendan played on the basketball team when he attended Bethany Christian — and was a star player.
Coached by his brother, Dan Morais, Brendan became a force to be reckoned with at his school, to the point that other players double-teamed him "throughout the entire game, whether he had the ball or not." Then, after high school, The Bachelorette star went on to play for Mass Bay Community College, before coming back to his hometown to coach middle school and junior varsity basketball alongside his brother. And he clearly still has skills since he was seen shooting hoops with Tayshia Adams on episodes of The Bachelorette.
The Bachelorette's Brendan Morais is a sensitive soul and romantic at heart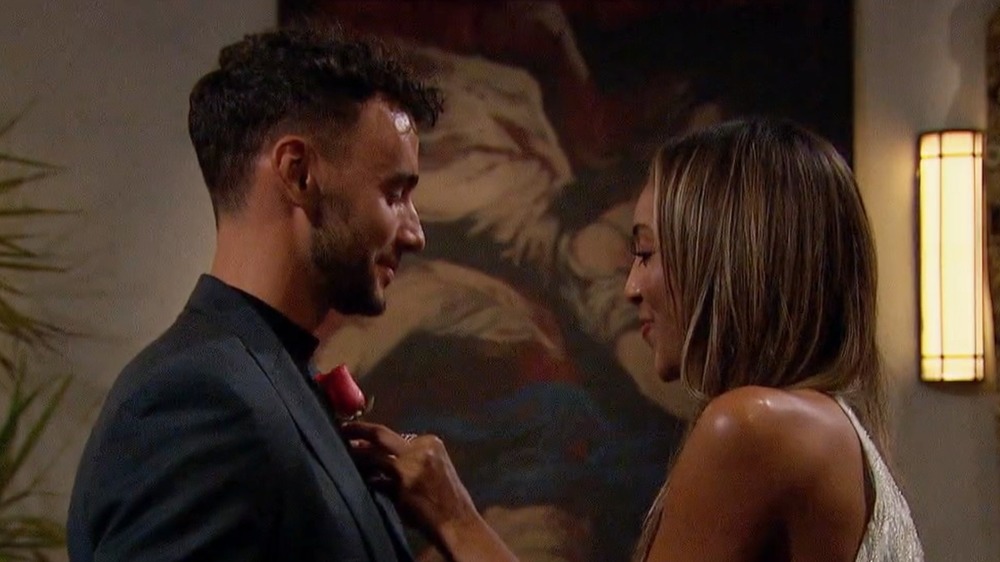 ABC
It's no surprise that soft-spoken, nice guy Brendan Morais is a romantic at heart, who has a clear vision of the woman he wants to call his future wife. His ABC bio stated that Brendan is a "sensitive soul" who values the "initial attraction" when first meeting someone. Additionally, Brendan claims he's a romantic at heart, which visibly came out during his time with Tayshia Adams on The Bachelorette, whether it was during horseback rides or while stealing kisses during celebratory moments.
Brendan clearly had a strong connection with Tayshia, and it might have stemmed from the way he approaches his relationships with women. According Brendan's bio, "he loves to make a woman feel desired," which you could certainly see on The Bachelorette. The pair's one-on-one dates were arguably some of the most intimate in Bachelor Nation history, and it appeared that Brendan got swept away by the romantic aspects of the show. That was especially the case during the fireworks display during their first date, which led Brendan to say, "This could be the first day of the rest of my life."
The Bachelorette's Brendan Morais is a big family guy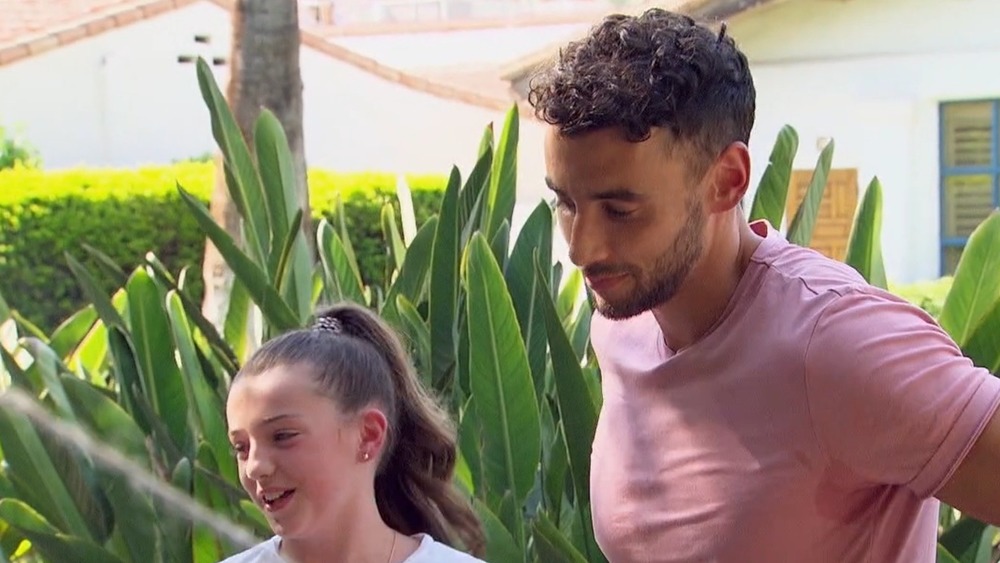 ABC
It was established on The Bachelorette that Brendan Morais wants to start a large family in the future, but he also has a big place in his heart for the family he already has. After losing their father, Brendan's brother, Dan Morais, became the male authority figure in Brendan's life. In an interview with the Milford Daily News, Dan discussed their relationship, saying that Brendan is "very family-oriented." The newspaper also reported that the star is also close with his mother, and that Dan "started to take on more of a father figure role...for his siblings, who also include a younger sister and their youngest brother."
During hometowns, Brendan's family-oriented nature was on full display on a date with Tayshia Adams. A surprise guest showed up in the form of Brendan's niece, who was just as charming as her uncle. Audiences got to see a secret handshake and the overall family-guy nature that Brendan has; according to his brother, what was shown on camera is genuine, as he confirmed in the interview that all of his children are very close with their uncle.
The Bachelorette's Brendan Morais is also a commercial roofer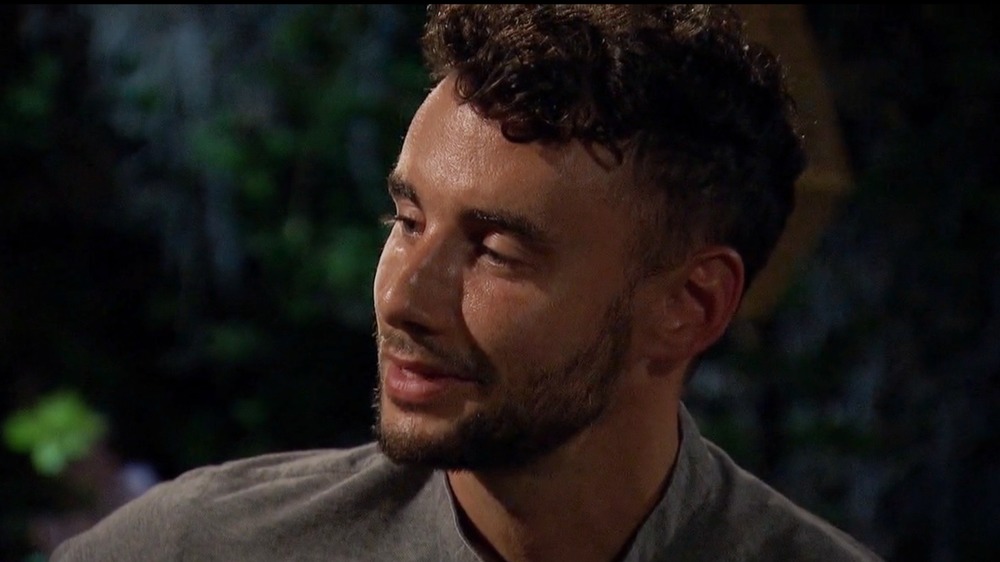 ABC
Model, actor, baller, and family-guy Brendan Morais is certainly a man of many talents. Adding to the list of his various skills and professions, Brendan is also a commercial roofer who works for his family's business. He formerly lived in Southern California, not too far from The Bachelor mansion in Agoura Hills, but he moved back to Massachusetts in order to help out with the family roofing business, as well as to be closer to them.
Brendan's brother, Dan Morais, opened up about his roofing business in an interview with the Milford Daily News. In it, he explained that Brendan worked on roofing jobs through college, and became full-time several years after that. And what does Brendan's brother have to say of his abilities? Apparently, Brendan is good at almost everything, as his brother describes him as "meticulous" in his job. Dan also shared that his little brother takes pride in his work, which "extends to other facets of his life, including his regular gym routine and overall tidiness."
The Bachelorette's Brendan Morais is Portuguese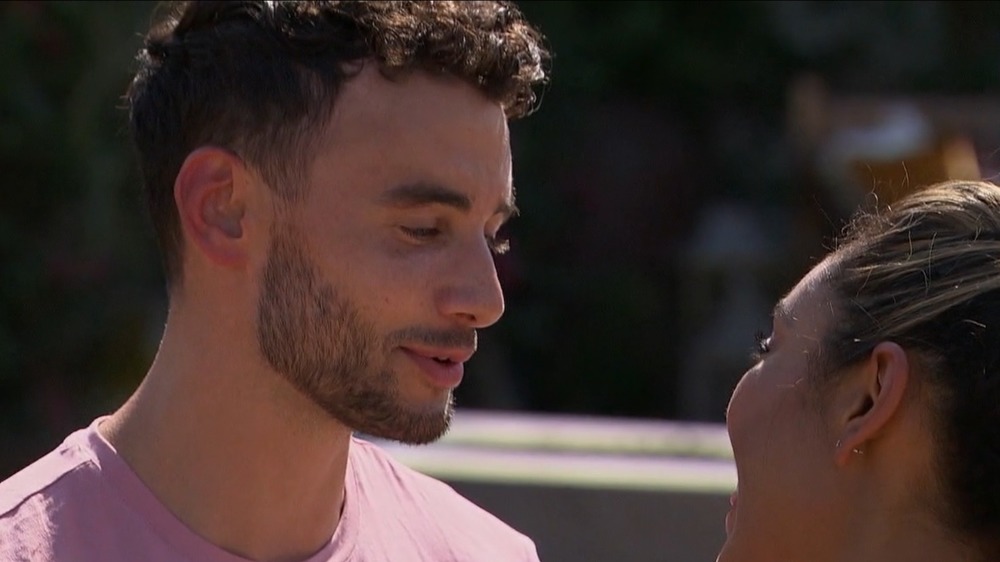 ABC
Some viewers of The Bachelorette might be wondering what the twang in Brendan Morais' voice is; according to his Instagram, Brendan is actually Portuguese. In one post, he's seen holding the flag from Portugal, which presumably features one of his nephews as well. While Brendan didn't mention his ethnicity on The Bachelorette, it's clear he's proud of heritage. Additionally, the photo not only showcases Brendan's Portuguese background, but it's also another nod to his closeness with his family.
Chris Harrison also had words to share about the Milford roofer in a video debuting the suitors for Season 16. He described Brendan as, "Very interesting because he has a Portuguese family, but also from Boston." He went on to explain that the accent viewers hear is a mix of Portuguese and the Boston dialect. Harrison also described the aspiring actor and model as "very humble, quiet, soft-spoken but he turned it on when it counts the most."
Tayshia Adams and Brendan Morais had a strong connection on The Bachelorette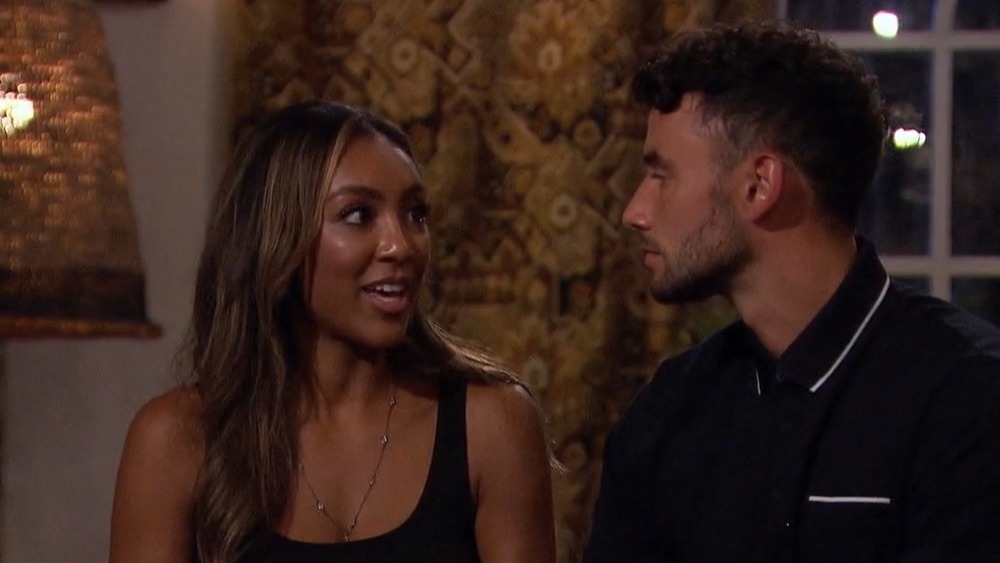 ABC
One of the most solid couples on Season 16 of The Bachelorette was hands down Tayshia Adams and Brendan Morais. The two hit off from the start. And although they had mild speed bumps along the road, specifically during the lie detector group date, Brendan and Tayshia had a strong connection and intense on-screen chemistry. Each week they seemed to get closer; Tayshia even spoke out about their initial connection in an interview with Entertainment Tonight. "Brendan is someone that stuck out to me night one," she revealed.
Although Tayshia shied away from answering if Brendan was one of the guys she fell in love with on The Bachelorette on an episode of Bachelor Happy Hour with Rachel Lindsay and Becca Kufrin, they pressed her for more details. Lindsay asked about Tayshia saying she was ready to call it quits and marry Brendan after their first one-on-one. "It was the first time I've had a conversation with a man that could truly relate to me," Tayshia explained. She also shared that they connected deeply and quickly.
Brendan Morais from The Bachelorette has been married before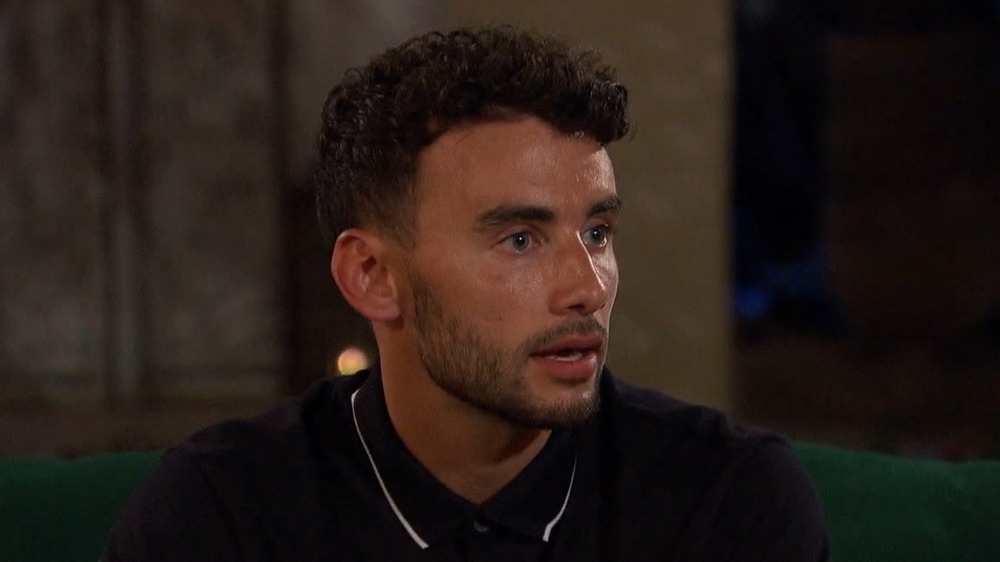 ABC
Not every part of Brendan Morais' story is as dazzling as his bright blue eyes, and one of those facets is his former relationship. Brendan was married to his high school sweetheart, Simone Santos, after the two tied the knot at a young age. The pair were very close, and can be seen in a YouTube clip sitting next to each other while watching a friend's audition on The Voice.
Although the marriage only lasted a couple of years, Brendan said on his one-on-one date with Tayshia Adams that there are no hard feelings between them. "It was a high school sweetheart situation," he revealed. "Our families had been close since elementary school."
Additionally, Brendan explained that the end of their marriage wasn't due to cheating or addiction issues — rather, the pair, as he said, "fell out of love." But there was more to their story, as Brendan detailed his thought process leading up to their decision to part ways. "I would have stuck it out, at least initially, in my mind," he explained, but the final straw was that his ex-wife did not appear to want kids.
Brendan Morais was not ready to get engaged on The Bachelorette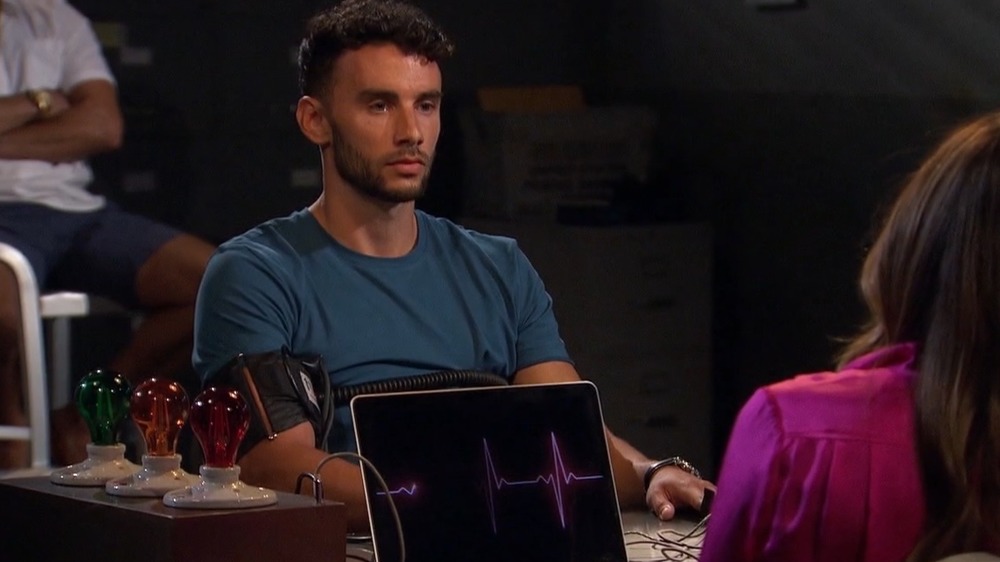 ABC
Season 16 of The Bachelorette definitely had its fair share of powerful moments and unexpected exits. And while Brendan Morais seemed head-over-heels for Tayshia Adams, he also expressed some hesitation when it came to getting engaged at the end of the show. During the lie detector group date, whether it was legitimate or not, Brendan had some orange lights on his answers when he was asked a series of questions. Most notably, when he was asked if he was ready to meet Tayshia's family and if he was ready for her to meet his, both indications from the test said he wasn't being truthful when he said yes.
Though Brendan was given a rose at the following ceremony, things soon took a turn, and Brendan quit the show before Fantasy Suites. Noting that he wants a wife and family "more than anything on the face of this earth," he explained, "There's a big part of me that needs time to grow because I still think there are pieces of myself that I need to pick up. All I want is to give you my whole heart, but as I sit here today, my heart isn't whole."
Brendan Morais has garnered a lot of attention since being on The Bachelorette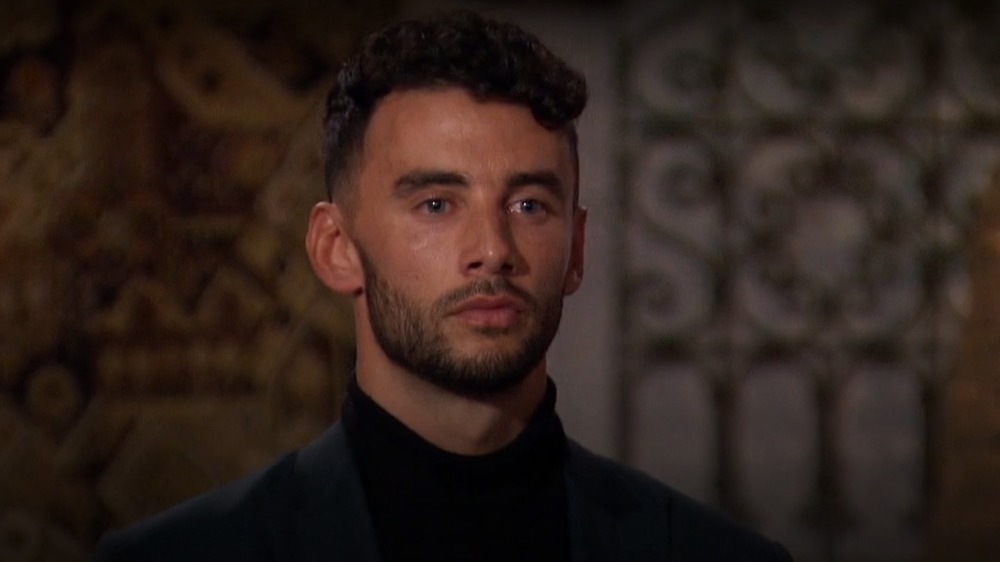 ABC
One of the perks (and possibly one of the downfalls) of falling in love in front of millions of viewers is the overnight fame and followers you gain on your socials. Fan favorite Brendan Morais has certainly garnered a big following, both on and off social media. Now with hundreds of thousands of followers on his Instagram page, it's safe to say Brendan is among the most beloved contestants in The Bachelor franchise.
Additionally, according to his brother, Dan Morais, Brendan's fans have spread all the way to his hometown of Milford, Massachusetts. The Milford Daily News reported that Brendan has become "the talk of the town" since appearing on The Bachelorette. His brother confirmed this, explaining, "The kids [at Bethany Christian Academy] are definitely noticing." 
While the fame might be an added bonus for most contestants on The Bachelor or The Bachelorette, especially since many of them go on to become influencers, it seems Brendan isn't fond of all the extra adoration. His brother explained that the attention is "slightly embarrassing" for Brendan, which falls in line with the his humble nature.