The Real Reason Jonathan Scott Turned Down Being The Bachelor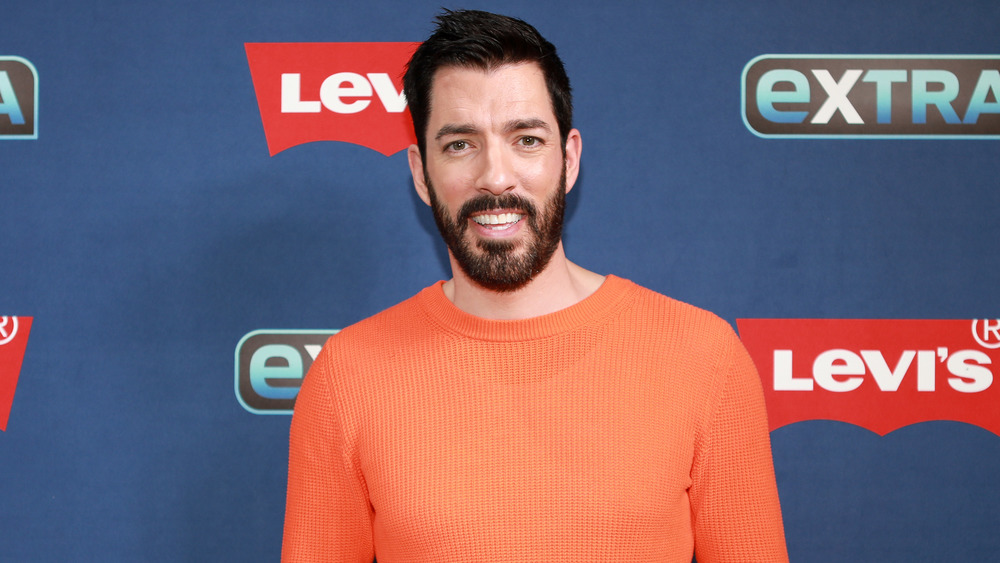 Jason Mendez/Getty Images
Jonathan Scott and his brother Drew are best known from their HGTV show, Property Brothers. So, Jonathan is no stranger to reality television, but that doesn't mean he wants to cross over from finding the dream home for a family, to finding love on camera. Would you believe that according to his brother, the contractor half of the real estate dream team has been asked to be The Bachelor not once, not twice, not even thrice — but four times (via Us Weekly).
"He don't need that," Drew said about the offer in 2018, adding, "Anyway, I think right now he's just focusing on what we're doing, the shows, we're launching our first kids' book next month, which is exciting. Eventually he'll have time and then I'll pawn him off for a dating show or something."
It's worth noting Drew has been married to Linda Phan since 2018, and together since 2010 (via House Beautiful). Meanwhile, Jonathan has been living the single life — he was previously divorced back in 2007 — dating around until recently (via Heavy).
Jonathan Scott seems to be in control of his own love life off camera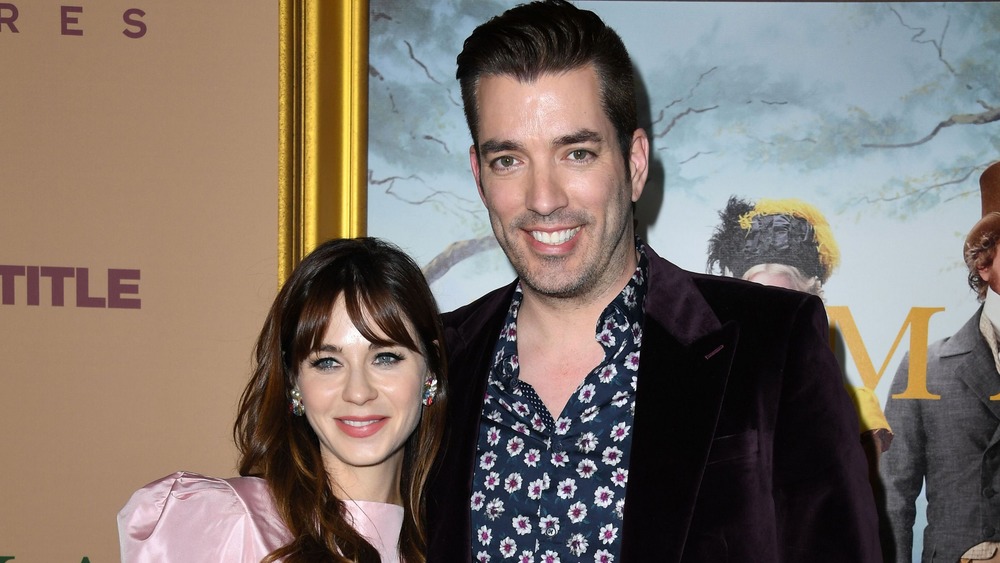 Jon Kopaloff/Getty Images
While Drew noted his twin was too busy focusing on work, for his part, Jonathan told Us Weekly about why he isn't interested in being The Bachelor, "I cannot. That is absolutely not me. I would love something like Amazing Race. [It] would be fun ... but not The Bachelor." He added the role of handing out roses would simply lead to much anxiety for him.
Besides, Jonathan is now happily settled down with actress Zooey Deschanel. They've been together since 2019 according to House Beautiful. The couple sweetly documents their love story on Instagram, but for now, they are not engaged or planning a wedding, with the HGTV star saying about recent speculation he proposed, "I'm pretty confident that I will ask my girlfriend to marry me before I tell a reporter."
And so, it's likely Jonathan will find love himself outside of The Bachelor.