Dr. Fauci Tells Kids He Vaccinated This Very Important Person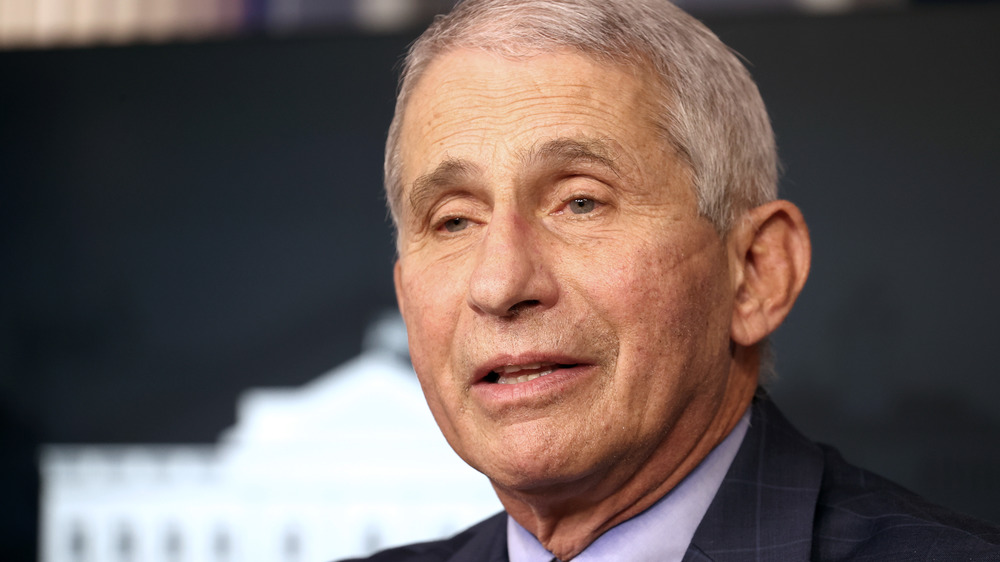 Tasos Katopodis/Getty Images
Now that two vaccines for COVID-19 have been vetted for public distribution, the national priority is getting it to as many people as possible, as quickly as possible. Because the supply is limited so far, the Centers for Disease Control and Prevention (CDC) has recommended that priority be given to healthcare workers and residents of long-term care facilities, since both groups are at high risk of contracting the virus. (An ICU nurse was the first New York State resident to receive the vaccine, per the Democrat and Chronicle.) High-ranking government officials are also being vaccinated —  Vice President Mike Pence even did it on live TV — to help reassure the public that the shot is safe. (President Trump, on the other hand, is holding off for the time being because he was already hospitalized for COVID this past fall.)
But with Christmas just days away, one might well wonder whether the jolly one himself, good old Santa Claus, could be added to the priority list. After all, he's of a "certain age," and his BMI isn't quite what it should be — both risk factors for virus complications. Not to mention that he drops in on millions of households on Christmas Eve, further putting himself at risk of exposure. And didn't he almost cancel Christmas one time after catching a cold, in The Year Without a Santa Claus?
You better not pout and you better not cry... America's favorite doctor has assured us that Santa Claus will, in fact, be coming to town.
Dr. Fauci cleared Santa for takeoff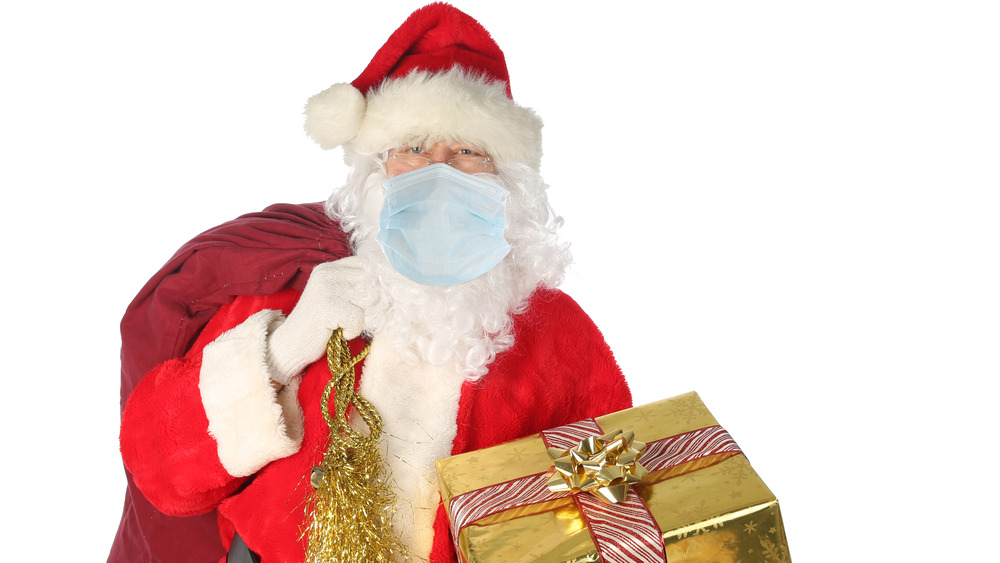 Shutterstock
No less an authority than Dr. Anthony Fauci, the Director of the National Institute of Allergy and Infectious Diseases, has just announced that Santa will be making his rounds as usual this year. In an interview with CNN in conjunction with Sesame Street, Dr. Fauci responded to kids concerned about Santa's well-being this season. "How did Santa get the vaccine, and is it safe for him to go in the house?" asked 8-year-old Lucy. Connor, 9, asked in sign language, "How can Santa Claus safely give out presents with COVID-19 spreading everywhere?"
Fauci, whose experience and common-sense advice has been a comfort to many during the pandemic, once again came to the rescue. "Well, I have to say I took care of that for you because I was worried that you all would be upset," he said. "So what I did a little while ago, I took a trip up there to the North Pole. I went there and I vaccinated Santa Claus myself." Being a thorough physician, Fauci also measured his immunity level and confirmed that there will be no danger either to St. Nick or to the households he visits: "So Santa Claus is good to go."
Still, while the right jolly old elf now has carte blanche for international travel, we regular folk still need to be cautious. Dr. Fauci has recommended (via The Washington Post) that families avoid traveling and attending large gatherings over the holidays this year to avoid spreading the virus, which is experiencing a surge in many parts of the country.