Ruth Bader Ginsburg's Net Worth Will Surprise You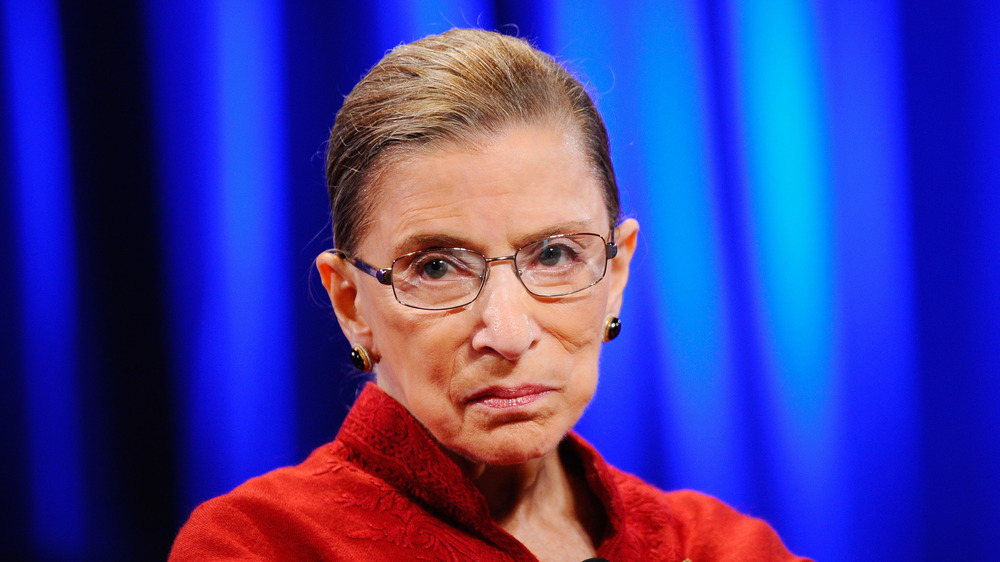 Kevork Djansezian/Getty Images
Though most of us likely cannot rattle off the names and accomplishments of all the United States Supreme Court justices, the name Ruth Bader Ginsburg has become synonymous with social justice.
Among her list of accomplishments are co-founding the Women's Rights Project of the American Civil Liberties Union in 1971 and, of course, serving as an Associate Justice of the United States Supreme Court from 1993 until her death in 2020 from metastatic pancreatic cancer at the age of 87 (per the Supreme Court of the United States).
While serving as a justice, Ginsburg became a powerful voice for minorities — especially when it came to the rights of women and the LGBT community. In the last few years before she passed, Ginsburg became an internet sensation, with one law student coining a clever nickname for the justice — the Notorious R.B.G., a play on the name of the rapper Notorious B.I.G. It was Ginsburg's work with social reform that transformed her into one of the most beloved political leaders of the century (per The New York Times).
Given her incredibly successful career and icon status, one might assume that Ginburg's bank account was just as hefty as her accomplishments.
Ruth Bader Ginsburg's net worth is less than you might think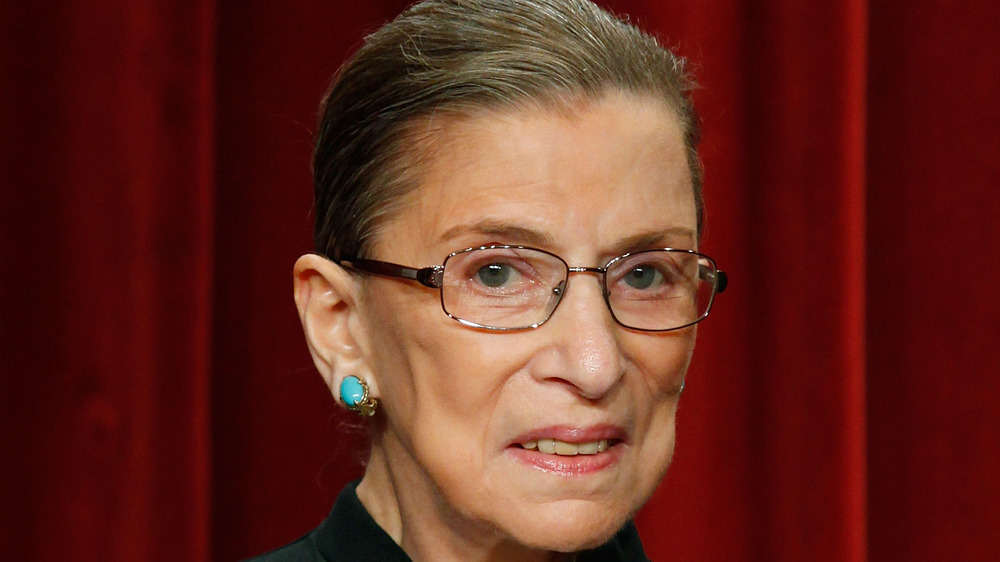 Mark Wilson/Getty Images
Since disclosure forms only list assets and not exact dollar amounts for each account, it is relatively hard to determine exactly how much Ginsburg is worth. So, based on the values of her most recent disclosures, it is estimated that Ginsburg's net worth is somewhere between $3.95 million and $9.22 million (per Go Banking Rates).
Her annual salary while serving as a justice of the United States Supreme Court was approximately $255,300 (per Celebrity Net Worth). Arguably her largest asset was her Columbia University retirement fund that has a value between $500,001 and $1 million. Additionally, Ginsburg's book, My Own Words, gave her at least $204,000 in royalties in 2016 (via Go Banking Rates). In 2019, Ginsburg was also awarded a $1 million prize from the Berggruen Institute, an honor given to those who "have profoundly shaped human understanding and advancement." She opted to just donate the money to charity instead of pocketing it herself.
So, as one can clearly see, when compared to her icon status, Ginsburg's net worth is relatively modest.